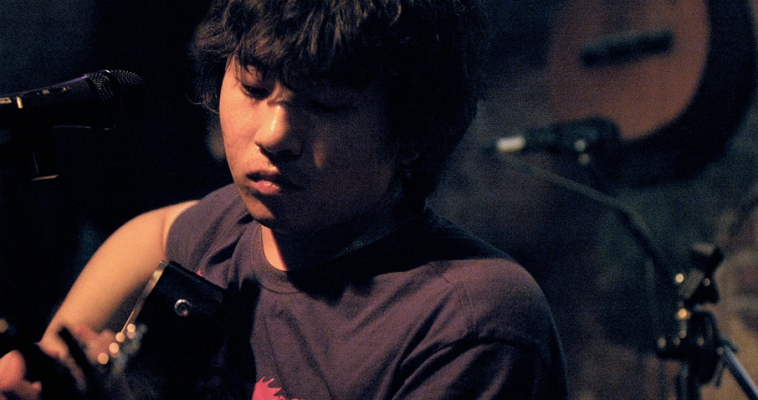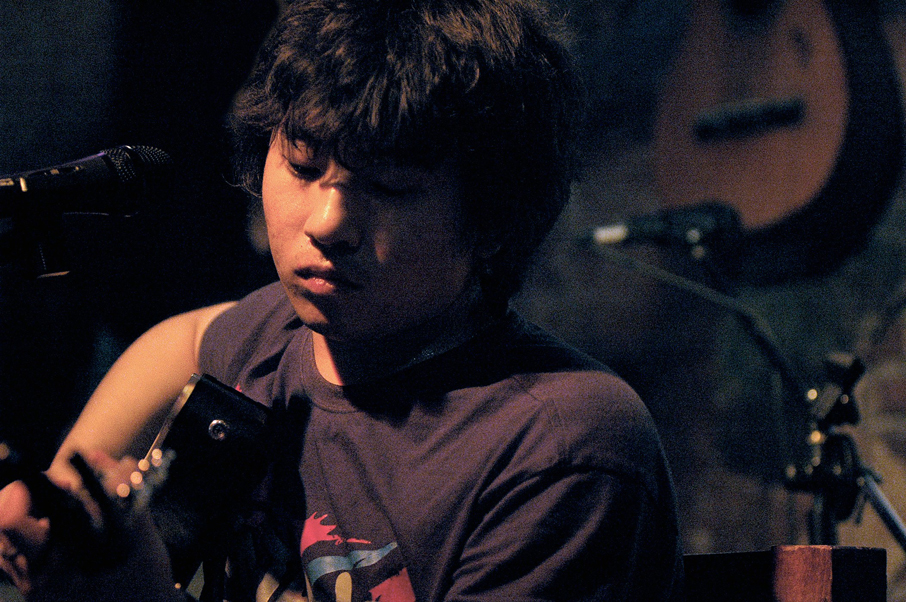 Liu Dongming, also known as Liu 2, is a folk singer originally from Tengzhou in Shanxi Province. In 2000, he arrived in Beijing with the dream of being a musician. Since then, he's developed from an unknown artist to underground cult act to award-winning darling of the folk scene. On the strength of two albums, multiple EPs and demos and rare performances, Liu Dongming has carefully cultivated a growing fanbase devoted to his heartfelt lyrics and creative compositions.
His musical journey started in Beijing's small bars and livehouses. Back then, he and his band were just one singer, one bassist and one drummer coming up from underground and playing wherever they could. After the band broke up, it was just Liu Dongming himself, one guitar, and one harmonica embarking on the musical path he was meant to be on. Regardless whether he is playing solo or with a band, Liu Dongming embraces simplicity and realism. Each chord in his songs is stripped down to it's most effecting essence, and each lyric illuminates the simple explanations to life's most frustrating questions.
In 2010, Liu Dongming won Best New Artist (Male) at the China Music Media Awards, founded by influential Southern Media Group, for his album Genju Zhenren Zhenshi Gaibian (According to the changes of real people and real things).
This fall, Guinness MORE Music proudly presents, in association with leading Chinese independent music promoter Split Works, the "Made of More" concert series, highlighting the authentic, new generation of urban folk coming from China. Liu Dongming will kick off this very special concert series on September 6 in Shanghai's premier intimate livehouse Yuyintang.
SHOW INFORMATION:
Date: Friday, September 6th, 2013
Time: 9:00 PM
Venue: Yuyintang
Address: No. 851 Kaixuan Rd., nr. Yan'an Rd. (W)
Ticket Price: 50 RMB (Door)(a bottle of Guinness Original included)/30 RMB (Student)
Links:
Guinness MORE Music Official Site: http://www.moremusic.cn
Guinness MORE Music Official Sina Weibo: http://www.weibo.com/moremusic
Liu Dongming Douban Site: site.douban.com/liudongming
About Guinness MORE Music:
GUINNESS®, the world's number one stout with a legacy that spans over 250 years, is proud to launch MORE Music, a series of concerts and festivals to showcase China's growing independent modern folk movement. There is no better pairing for the big, bold flavor of GUINNESS® than the rich lyrics and eclectic sounds of some of the most innovative and experimental music being made in China today.
Globally, GUINNESS® celebrates music through Arthur's Day, an annual celebration to commemorate Arthur Guinness, the father of the brand. Well-loved musicians pair up with up-and-coming artists on international stages from Dublin to Singapore, London to Kuala Lumpur, to provide fans with a remarkable and unforgettable experience. Celebrity musicians from years past include The Black Eyed Peas, The Script, Ed Sheeran, Brandon Flowers and Ellie Goulding.
Today, GUINNESS® is bringing this tradition to China by partnering with independent music promoter, Split Works, to bring music that is Made of More. Against the backdrop of a music scene heavily influenced by American and Japanese popular culture, modern folk music is gaining a following for its authenticity, deeper lyrical content, advanced musicianship, and a synthesis of traditional and historical influences.
Folk singer Liu Dongming will kick start the series on September 6 at Yuyintang Live House in Shanghai. Liu is known for his unique and interesting music, which showcases his ability to capture the wide range of experiences and emotions Chinese youth face in modern society.
September 2013   Liu Dongming
October 2013   Hao Yun
December 2013   Ajinai
February 2014   Hanggai