A$AP Ferg, Sekai No Owari, Edison Chen, The Cribs + more;
Tickets on sale now
In the spirit of that videogame everyone's been playing: We caught them all.
Noise-meisters, Party-starters, Legends. Hit-makers, Hip-shakers, Renegades of Funk. Beasties and humanoids alike. 60 artists across 4 stages.
The full lineup for Concrete & Grass 2016 has everything from flamboyant J-rock and Cantonese hip-hop to big-bass Bollywood and American slacker rock. It's the best of China and the world, compressed into two remarkable days of music.
We're hugely excited, and pretty proud of this one. We've been working round-the-clock for 9 months now, putting this all together. So we're pretty sure you could come to the festival without knowing a single song by a single band, and still spend a magical couple of days hanging out, discovering new music and real fans. We've got you covered!
This one goes deep. A true post-headliner bill with a few headliners thrown in anyway. =)
Tickets for Concrete & Grass are available at Damai (CN): http://en.damai.cn/event/tickets_106550 & SmartTicket (EN, coming soon): http://www.smartshanghai.com/smartticket/concrete_grass_2016
Pricing details are at the end of this release.
And don't forget that music is just the beginning. There's plenty of action beyond the stages, and this year, The Garage zone – with its outsider art and freewheeling installations – is generously supported by SHANGPIN.COM/TOPSHOP/TOPMAN.  There'll also be craft cocktails from the dark side, objects of wonder and delight, food (so much food), sports, games, bad puns, ice cream and a few other surprises we've thrown in.
But let's get to the names.
So who wanders our Place Less Ordinary, playing the sounds of the future?
International Acts:
(in alphabetical order)
ABOUT TESS (JP)
Muscular math-rock, wound-up to maximum intensity.
Aisha Devi (CH)
Enigmatic dance noir – warped pop mantras rooted in deep spirituality.
The Algorithm (FR)
A fiery mix of EDM and metal, like the soundtrack to a demented videogame.
A$AP Ferg (US)
Bringin' the swag. Lord of the wordplay. Pope of the 'hood. Skills, thrills and grills.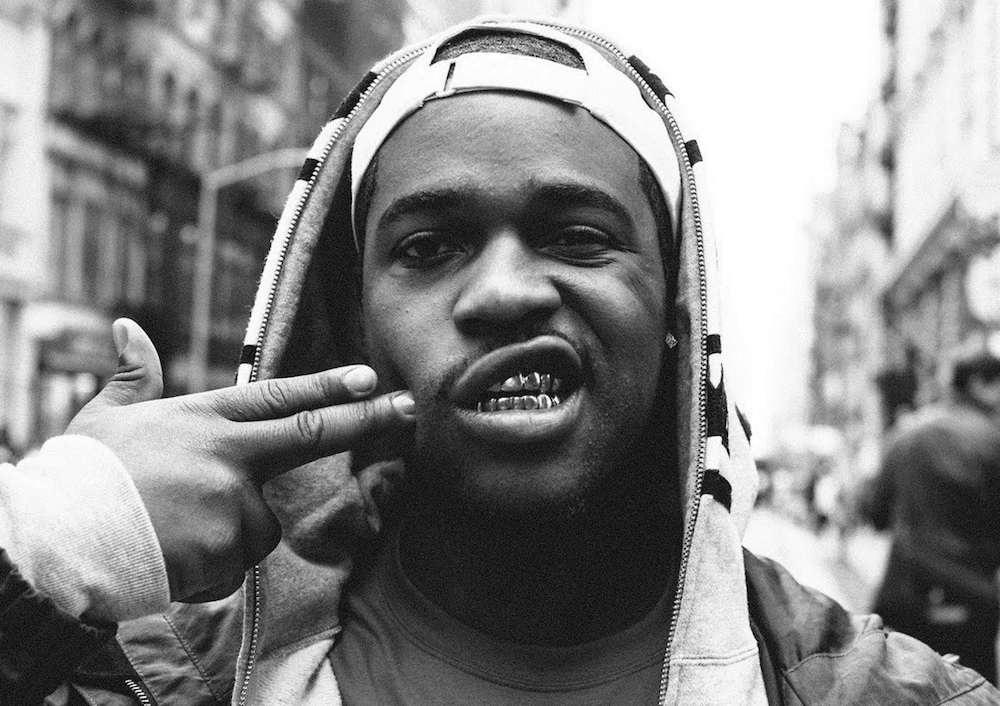 Benjamin Francis Leftwich (UK)
Intimate, delicate love songs for a warm Shanghai afternoon.
Ben UFO (UK)
Contemporary dance music's most daring, razor-sharp and wide-ranging DJ.
Brenmar (US)
Shoulder-shuffling, soothing R&B meets lush, high-tempo club music.
Bullion (UK)
Chillwave's new torch-bearer –  wistful, danceable and utterly irresistible.
DJ Craze (US)
Champion turntablist. Scratch showman. One of the world's most entertaining DJs.
The Cribs (UK)
The UK's cult indie-rock godfathers. The patron saints of power pop, writing timeless, roaring songs.
Die! Die! Die! (NZ)
New Zealand's real finest export: raw, untamed and LOUD noise punk.
DJ Premier (US)
Legendary beatmaker, trailblazing DJ. The elder statesman of classic hip-hop.
Drunken Tiger x Yoonmirae (KR)
Two Korean hip-hop legends, one spectacular K-pop party.
Father (US)
Smooth, fresh alternative hip hop with an unapologetic penchant for debauchery.
Future (FR)
Icy, precise, gothic "Cold Wave". Glacial guitars sculpted with surgical steel.
The Go! Team (UK)
Towering pop magnificence. A psychedelic dynamite festival dance party.
HEALTH (US)
An electro-industrial powerhouse, playing battle-ready cyborg rave jams.
Hobbes (UK)
Future-retro grooves and soul/dance picks from a DJ who misses no musical pigeonhole.
In Each Hand A Cutlass (SG)
Stylish instrumental prog-rock from sunny Singapore that'll shiver yer timbers.
Jambinai (KR)
What 'world music' should sound like: a searing blend of drone, metal and Korean instruments.
Jessica Care Moore (US)
Inspirational, powerful spoken word poetry given an electric jazz makeover.
Kingston Rudieska (KR)
The festival's old favourites, playing sunny ska jazz from South Korea.
Little Simz (UK)
A UK Hip-Hop prodigy, with rapid-fire delivery and astonishing imagination.
Machinedrum (US)
Electronic music's Renaissance Man, playing RnB, hiphop, footwork, bass, dancehall and the kitchen sink.
Miyavi (JP)
Japan's enigmatic 'samurai guitarist', playing flamboyant, theatric J-Rock.
Nucleya (IN)
Epic Big Bass Bollywood, mixed with style and swagger.
PVT (AU)
Shadowy, experimental, electronic post-rock. Melodic and foreboding.
Rag n' Bone (AU)
Rough-and-ready skeletal garage punk – tense and cathartic.
Rone (FR)
Warm, soulful synth-driven techno – dreamlike, ambient and melodic.
Sekai no Owari (JP)
Japan's indie darlings, with bubblegum pop and technicolour personas.
Silverstein (CAN)
The seminal "screamo" band. Hot-blooded melodic punk meant to be experienced live.
Solids (CAN)
Dinosaur Jr. meets Sonic Youth in the 21st century. Crunchy, powerful, 90's inspired alt-rock.
Stephen Malkmus and the Jicks (US)
Songwriting genius. Pop-slacker savant. Frontman of Pavement. Chill guy.
Thug Mills (AU)
Irreverent fuzz rock made with a DIY ethic, played with frenetic aplomb.
Tiago (PO)
Sun-kissed deep house from the warm, windy coasts of Portugal.
Hong Kong, Taiwan and Mainland Acts:
(in alphabetical order)
44
Xiamen's own instrumental hip-hop trio, playing soulful, jazz-infused summery beats.
bb.yu
A sonic homebrew of balearic pop, pan-African jams and jazz-influenced house. Heady stuff.
Birdstriking
Free-flying punk rock played with sharp lyrics and wild abandon.
Chinese Football
Twinkling and melodic indie emo, simultaneously delicate, beautiful and yearning.
Chui Wan
Cerebral psychedelic rock from the grimy depths of China's mega-cities.
Conrank (Live)
Grimey, jungley, trappy, hip-hop goodness, with a live sitar thrown in for good measure.
Cosmos People 宇宙人 (TW)
A cheerfully upbeat visual spectacle, playing stylish, groovy disco-funk.
Edine (The Marshmallow Kisses) + Gustaf Murman
Mellow "Yé-yé" indie-pop meets Swedish disco via Cantonese opera.
Endy
Chill, slow jams from the prodigious, eclectic collection of the Groove Bunny boss.
Edison Chen 陈冠希 & 4PK (HK)
Iconic, infamous Hong Kong star making a defiant comeback as edgy hip-hop firebrand.
The Hutong Yellow Weasels
Barn-storming traditional American music that'll have you square dancing in no time.
Illsee
Frosty industrial dance music, like a rave at a construction site.
Jason Hou & Yider
melodic, sinister Chinese club music beamed straight from the future.
Knopha
Good vibrations from one of the figureheads of China's vinyl movement.
MHP (Live)
Shanghai future-techno, rain-drenched and glittering, in a very special live setting.
Mr. Graceless
Cheeky, geeky Beijing indie rock to make you feel young and nostalgic.
Murphy Kin
Space disco cosmic funk, bringing the Saturday night fever to the 'Grass.
ollo-MAM
Solid grooves from the Daily Vinyl mastermind.
Peezy + Bloodz Boi
Beijing's trap overlord meets the northern champion of comedic troll-rap.
Raz
Minimal, cosmic deep techno, somewhere between the sunshine and the smog.
Re-TROS 重塑雕像的权利
Chinese post-punk legends, with a darkly riveting, electrifying stage presence.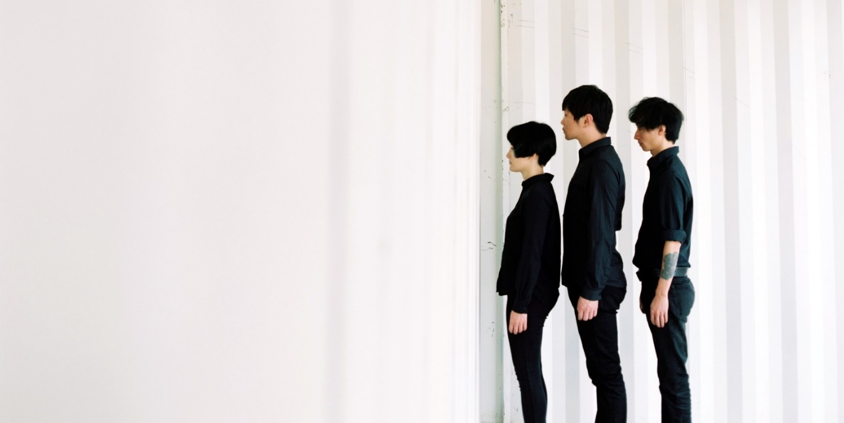 Ginga + Stanley (SDC)
Labyrinthine, otherworldly dance music from one of Shanghai's most forward-thinking crews.
Wang Wen 惘闻
Chinese post-rock royalty; Conjurers of soaring, emotional, masterful instrumental epics.
Yunggie Ma 央吉玛
Sparse, delicate traditional folk that rings with the songs and stories of the Menba people.
Zuriaake 葬尸湖
Black Metal Chinese opera, played out in glorious cinematic widescreen.
Follow Concrete & Grass online for news and updates
Official Website: http://concreteandgrass.cn
Weibo/Wechat: ConcreteAndGrass
Facebook/Snapchat: TheConcreteKids
Twitter/Instagram: TheConcreteKids
Concrete & Grass 2016
Date: 16-17th September (Fri & Sat)
Venue: Shanghai Rugby Football Club (上海瑞可碧橄榄球运动俱乐部)
Address: 2700 ZhangyangBei Road, near Wuzhou Avenue
(浦东新区张杨北路2700号,近五洲大道)
Metro station: Wuzhou Avenue五洲大道 (Line 6, Exit 1)
Advance Tickets: 230 RMB/day, 360 RMB for both days
Door Tickets: 300 RMB/day, 440 RMB for both days
Students: 180 RMB/day
Buy online: http://en.damai.cn/event/tickets_106550
http://www.smartshanghai.com/smartticket/concrete_grass_2016
About Split Works (organizer):
Split Works has been rocking in the free (ish) world since 2006. Working with inspirational artists from across the globe, the good people at Split Works HQ have been a key contributor to the continued rise of China's music scene. Split Works has launched five music festivals and promoted over 400 tours to 30 Chinese cities, always striving to stay true to a familiar refrain: the music has to be special, every single time. From Godspeed You! Black Emperor to Sonic Youth, from Thee Oh Sees to Mac Demarco and Shabazz Palaces, from Black Rabbit to JUE and Wooozy to More Music, we love music, we love China and we love you.
About Damai Live (organizer):
Damai Live is a new international concert promotion agency, part of Damai Entertainment, the country's biggest ticketing agency. It has the strongest resource platform in China, and leverages Damai Entertainment's robust O2O operational systems. Damai Live maintains extensive relationships with leading global promoters and live entertainment agencies, and has expertise and capacity in event planning and promotion. Damai Live organizes live performances and creates original entertainment projects, striving to create high-quality, cutting-edge experiences for domestic audiences.