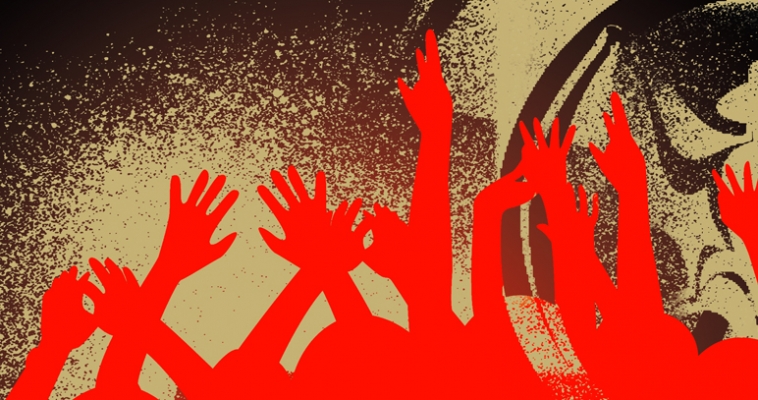 The Bacardi Sino Sessions is proud to announce the lineup for the inaugural show of its 6-month series. Coming all the way from the UK, one of the finest bands in the world, the mighty MAXÏMO PARK.
Archie Hamilton of SPLI-T Works said, "We are incredibly happy to be able to announce that Maxïmo Park will be opening our series of events here in China. Maxïmo is exactly the kind of band we need to raise the overall standard of artists coming here. They are edgy, a la mode, and superb songwriters and live musicians. We know that everyone who comes to either of these shows will go away hungry for more: more Maxïmo and more amazing live experiences. Maxïmo are a great bunch of guys and it is typical that they were the band most prepared to take on an adventure like this; we are really excited about having them here…"
Bacardi Sino Sessions is pleased to announce that the first act, MAXÏMO PARK, will be playing the following dates:
7th December at Star Live in Beijing
9th December at 4 Live (Fabrique) in Shanghai
Having released their critically acclaimed debut album A Certain Trigger in 2005, which received a nomination for the Mercury Prize, MAXÏMO PARK continued into 2006 with a sold-out headline tour supported by the Arctic Monkeys and headlined festivals from Bangkok to the seminal Reading & Leeds Festival in the UK. As has been written in the rock press, "the real MAXÏMO PARK is in their live show, where they play with an intensity that is unrivalled…an awesome spectacle."
For the Bacardi Sino Sessions, each monthly show will also feature support from China's most promising young bands. MAXÏMO PARK support bands will feature Beijing-based dance band Queen Sea Big Shark, who are completing their debut album for Modern Sky Records and Shanghai-based band Flying Fruit, who are one of Shanghai's most energetic live bands.
<!–[if !mso]> <! st1:*{behavior:url(#ieooui) } –> <!–[if gte mso 10]> <! /* Style Definitions */ table.MsoNormalTable {mso-style-name:"Table Normal"; mso-tstyle-rowband-size:0; mso-tstyle-colband-size:0; mso-style-noshow:yes; mso-style-parent:""; mso-padding-alt:0cm 5.4pt 0cm 5.4pt; mso-para-margin:0cm; mso-para-margin-bottom:.0001pt; mso-pagination:widow-orphan; font-size:10.0pt; font-family:"Times New Roman"%3