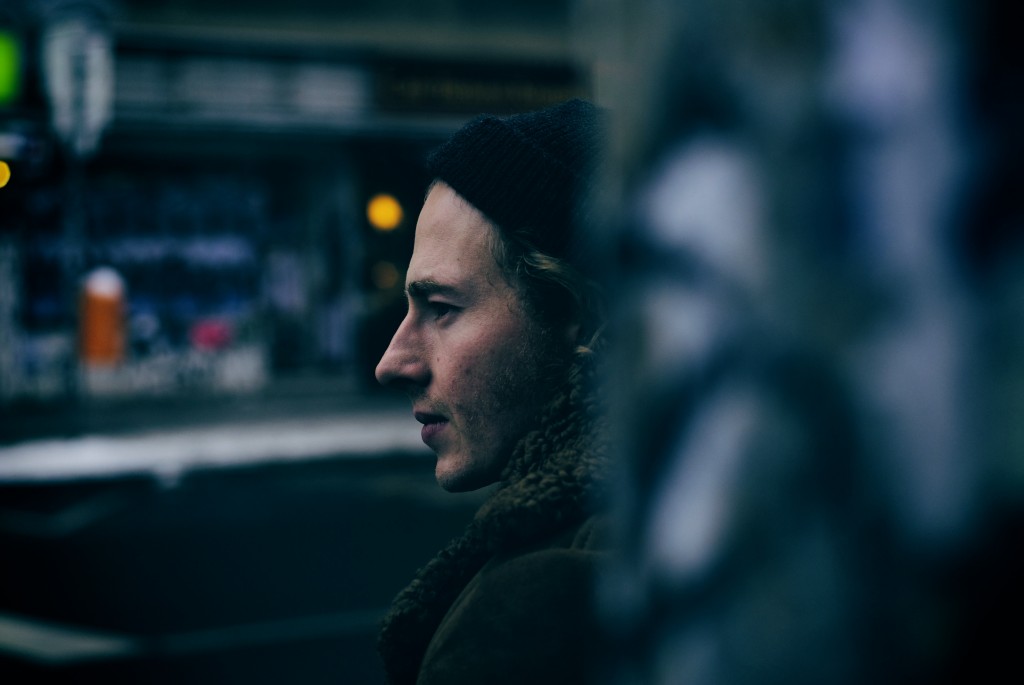 "Jim Kroft is a magnificent composer who showcases his songs beautifully. Parallels can be drawn from Scottish pop-romantic David Bowie and Nick Kershaw" – Rolling Stone (Germany)
This September, Split Works brings Jim Kroft for a debut tour de China. Hailing from the wilds of Scotland via Berlin, this acclaimed singer-songwriter, along with his comrade-at-guitar sidekick Ben Barritt, will be nomadically meandering around China for a slew of shows including an appearance at the famed Modern Sky Music Festival and a residency at Jianghu Bar in Beijing. If his recent tours in the US and Russia are any indication, audiences in both the largest and smallest of cities in China can expect an intimate connection with the sounds of his well versed lyricism.
Inspired by his literary heroes, Jim travelled in his late teens from Mexico City to La Paz, studying ancient civilizations, writing prose, and experimenting in the way a young man does. Returning home to Scotland, Jim Kroft discovered music as a form of catharsis while nursing his mother through terminal cancer.
From there he moved to London where he developed his craft and toured the UK several times sleeping in the back of his old Ford Transit van. At then end of one tour he decided to keep on driving, and he didn´t stop till crashing his van in Berlin. There he was welcomed into the Tacheles Arts Community, where he lived for several years and played a nightly residency in Cafe Zapata.
Beneath the radar of the industry in a foreign land, he quickly cut two independent records with no label backing. The second one of these picked up heavy radio play and Jim became the first artist to break into the German national charts as a purely independent artist. Jim signed a deal with EMI Records, but little did he realize he would be the last artist to ever release a record on EMI. With Universal swallowing the label, Jim was discarded along with most other newcomers.
However with awareness growing about his songwriting – and a new worldwide publishing deal with BMG – he has subsequently played his first shows in the US and Russia in early 2014. Jim is working on the first of a series of EPs which will be released during his residency in Beijing. Post-Beijing he will be touring China, as well as playing V-Rocks Festival in Vladivostock in Russia. From there his next EP will be released during his January 2015 tour on the Zanzibar archipelago.
This is all part of Jim's self-funded "Journeys" project through his work as an independent film maker (Kroft Films) His credits include work with Universal Music, Virgin Media, Reebok, Paypal, Laphroaig Whiskey – and more important to Jim, a series of musicians and artists in his local Berlin.
Jim´s belief is that modern musicians must develop new skills and utilize entrepreneurial flair in order to combat the demise of the record industry and the modern reality that a new "non-music-buying" generation has emerged.
Split Works looks forward to welcoming audiences across China to experience the artistic ambitions of Jim Kroft.
Jim Kroft Show Information
【BEIJING】
Modern Sky Music Festival, Beijing
Date: August 31 Sunday
Time: 3.30pm-4.10pm
Sky Stage (天空舞台)
【Jianghu Bar Residency, September 1-12】
Date: September 8, Monday and September 11, Thursday
Time: 9.30pm
Venue: Jianghu Bar
Address: 7 Dongmianhua Hutong, Jiaodaokou Nandajie, (东城区东棉花胡同7号)
Ticket: 30RMB (door)
—
Date: September 12, Friday
Time: 9.30pm
Venue: Snail Hostel
Address: 73 Daxing Hutong, Dongcheng District (东城区交道口南 大兴胡同73号(近北新桥))
Ticket: 30RMB (door)
【CHANGSHA】
Date: September 16 Tuesday
Time: 9pm
Venue: 46LIVEHOUSE
Address: -1/F, Xiangcai Mansion, No.52 Xinmin Road (新民路52号 湘财大厦 负一楼)
Ticket: 40RMB (door) / 30RMB (student)
【NANCHANG】
Date: September 17 Wednesday
Time: 8pm
Venue: BLACK IRON LIVEHOUSE
Address: No.188 West Beijing Road (北京西路188号)
Ticket: 40RMB (door) / 30RMB (student)
【WUXI】
Date: September 19 Friday
Time: 8.30pm
Venue: XIETU ROAD BAR
Address: No.260 Hubin business Road (湖滨路商业街260号)
Ticket: 40RMB (door) / 30RMB (student)
【NINGBO】
Date: September 20 Saturday
Time: 9pm
Venue: CMK LIVEHOUSE
Address: Qianhu Tiandi Plaza, No.399 North Qianhu Road (钱湖北路399号钱湖天地广场)
Ticket: 40RMB (door) / 30RMB (student)
【SHANGHAI】
Date: September 21 Sunday
Time: 9pm
Venue: Yuyintang
Address: 851 Kaixuan Road, near Yan'An Xi Road (凯旋路851号,近延安西路)
Ticket: 40RMB (door)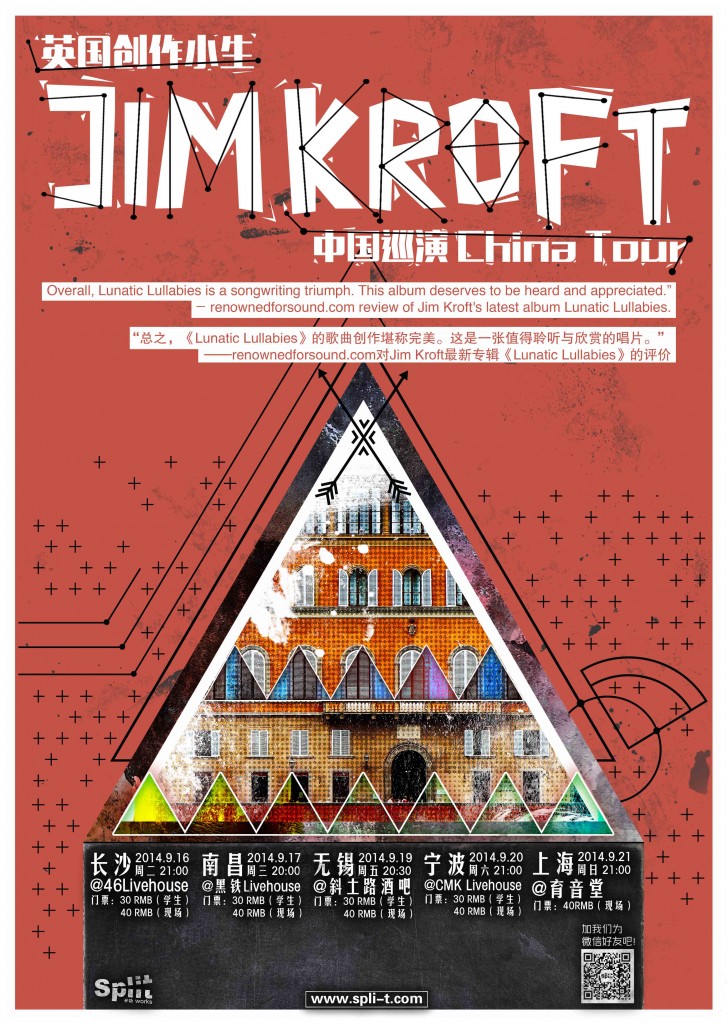 About Split Works:
Split Works is a Beijing and Shanghai based concert promotion agency. Since 2006, we've been putting on killer parties and shows throughout Asia, working with brilliant artists from across the globe.  In 2009, we launched JUE | Music + Art and also produce branded campaigns through our sister company, communications agency Splatter. We love China, we love music, we love you.