Logos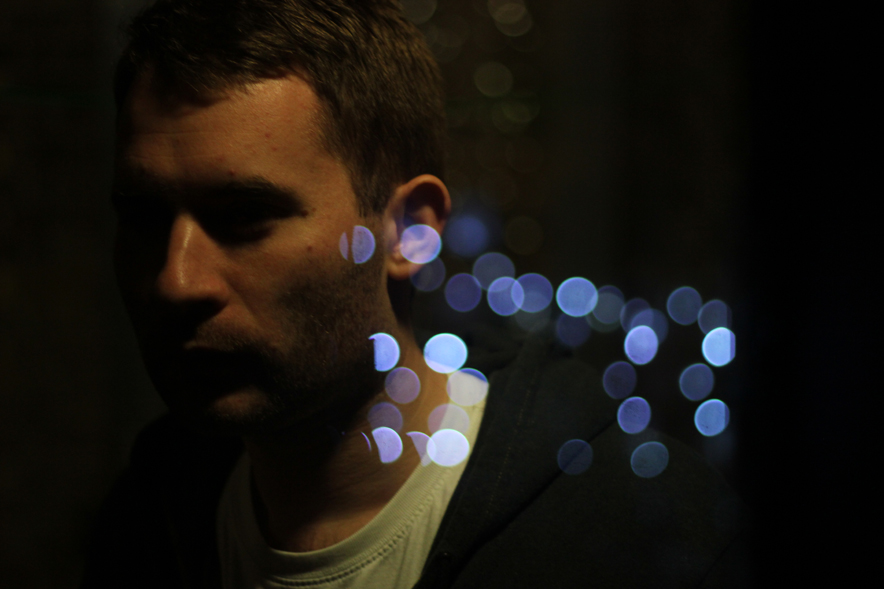 "Logos […] makes music with supreme restraint that seems to unfold with an almost meditative calm, every silence, every reverb tail painstakingly considered." – Pitchfork.com, 2013
The Wooozy Offline lads are back after a cracking debut year. They rinsed the dancefloors of our favorite clubs, bringing credible names from across the electro spectrum including NYTA, Nguzunguzu, Bok Bok and Untold. Now they're back, and they're ready to shatter your eardrums.
Logos is a London-based artist who creates spacious and hypnotic grime and club influenced electronic music. He emerged after a long period submerged in the UK underground with his future-bound take on the original grime 'devil mix' concept in 2012 via his Kowloon EP which came out on Keysound Recordings. Logos forms one quarter of the crew who promote the London night "Boxed" which launched in 2013 to lead the charge for forward-thinking instrumental grime amongst an emerging worldwide group of producers and DJs.
2014 saw Logos collaborate with Mumdance (who joined Wooozy Offline for killer shows in Guangzhou and Shanghai late last year) to found the label Different Circles. Their first release, Weightless Vol. 1 sold out within days of release and saw the pair present a collection of spatially untethered club tracks from six worldwide producers. Expect a full-length compilation of new club-focused tracks from the duo in early 2015 on Tectonic.
FORMA
"The techno equivalent of driving along a picturesque coastline: the view is constantly changing, but it's just as beautiful every time you look."
– Resident Advisor, 2014
FORMA's combustible mixture of lush synth explorations and frenetic rhythm has captivated the margins of the international synth scene since their acclaimed 2011 debut on John Elliot's Spectrum Spools label. Following 2012's dark and penetrating OFF/ON, the trio set a direct course toward the shadowy perimeter of the dance floor, with John Also Bennett replacing original member Sophie Lam. 2014's Cool Haptics EP (their debut for The Bunker New York) brought FORMA into the view of techno and house devotees in New York and around the world.
FORMA's celebrated live performances – described as extended improvisational journeys veering from the ecstatic to the foreboding while maintaining a command over the dance floor – draw techno, noise, and synth disciples into their realm and feel equally at home in a club environment, rock venue or DIY space.
Two very special forces make their way to China with support from the local Wooozy Offline residents.
Show Details 
【SHANGHAI】
Date: March 13, 2015 – Friday
Time:10pm
Door:80RMB
Venue: Shelter
Address: 5 Yongfu Road, near West Fuxing Road (永福路5号,近复兴西路)
【BEIJING】
Date: March 14, 2015 – Saturday
Time:10pm
Door:80RMB
Venue: Dada
Address: 206 Gulou Dong Dajie Dongcheng District
(东城区鼓楼东大街206号B栋101室 (宝钞胡同对面))
Links
JUE | Music + Art official website:www.juefestival.com
ARTIST LINKS
Logos
Twitter:https://twitter.com/logos262
Soundcloud: https://soundcloud.com/logos262
FORMA
Website: www.formasounds.com
Soundcloud: https://soundcloud.com/forma-1
About Wooozy:
As an online music hub, Wooozy.cn has been covering the best and the freshest music from all around the world since 2009. Wooozy Offline started in 2014 and is more than a party, a workshop, or an event – it's a bridge connecting China's local electronic music scene with the world.
About JUE | Music + Art:
觉 / JUE – to sense (as in: an assault on all 5 senses)
JUE | Music + Art was founded in 2009 to bring the creative communities of Shanghai & Beijing closer together. Every year since then, promoters Split Works have pooled their resources with those of their favorite friends from across the artistic spectrum to present a multi-venue, multi-disciplinary romp across the middle of March. If you want a snapshot of where China is creatively, you could do worse than spending a week at   JUE | Music + Art.
"JUE sneaks into the city streets and lights the creative torch ablaze. The freshest international artist and locally rooted creative join forces to switch on the creative pulse of the cities. When JUE is happening, the whole city seems alive" – Jetty @ Sina Weibo Music
We look forward to welcoming you…