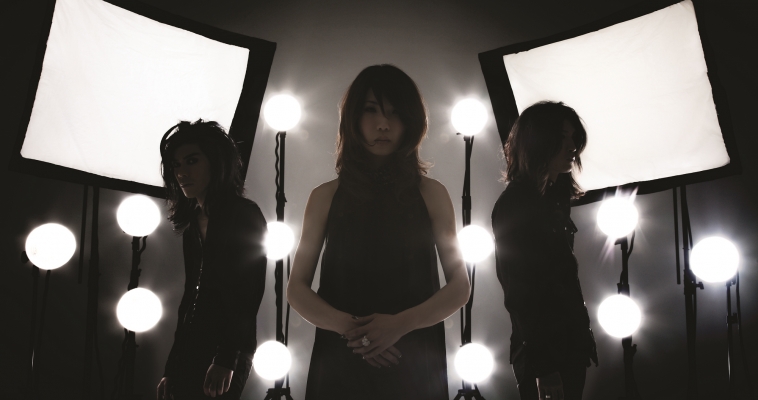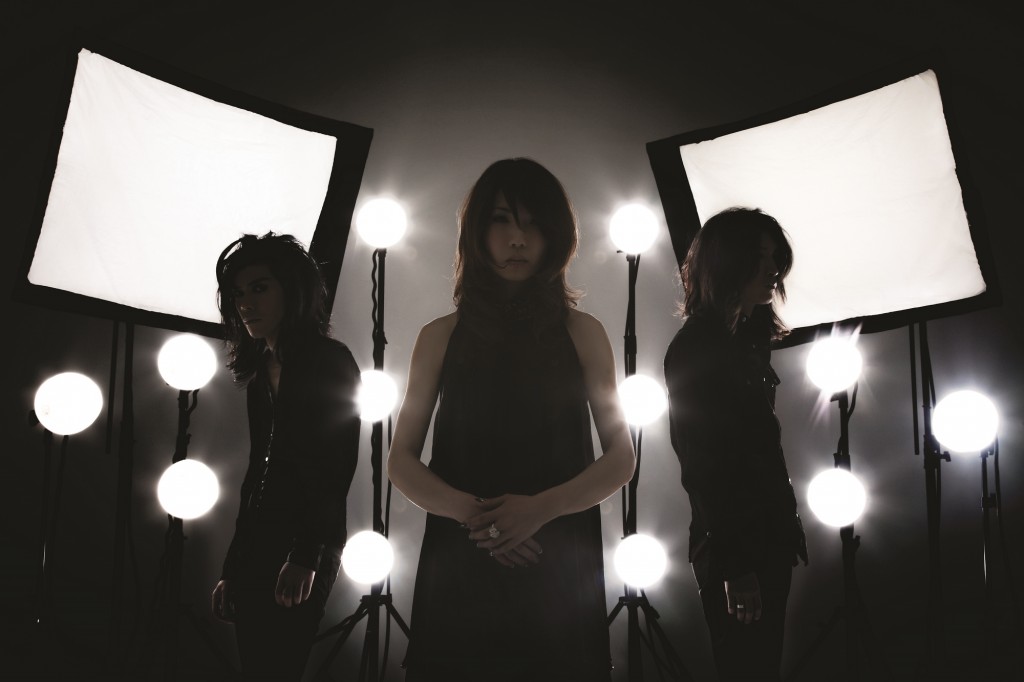 "The Japanese trio have earned a seat at the pantheon of heaviness: the alchemy by which the act of listening to loud rock music is transformed into an encounter with the sublime." – Pitchfork
The eclectic and prolific Japanese rock band Boris is coming to you, courtesy of JUE | Music + Art 2015. Composed of drummer/vocalist Atsuo, guitarist/vocalist Wata, and bassist/guitarist/vocalist Takeshi, Boris is best known for its monolithic sludge tracks, but incorporates a vast panorama of genres—from drone metal to pop—into an imposing, smoldering whole, ready to inundate you in an landslide of noise.
Taking their name from a song by The Melvins, Boris has existed in its current incarnation since 1996. Boris has supported many American bands on their tours of Japan, including The Melvins, Cows, Karp, Thrones, Fu Manchu, Blue Bird, and Pelican. They have performed with Merzbow, Masonna, and Keiji Haino, and later released these shows as collaboration albums. Boris as a band has two personas, one being "BORIS" in caps and the other being "boris" in lower case. "BORIS" albums such as Heavy Rocks and Pink have a distinct loud sonic, drawing influences from many heavy rock bands from the 1970's onwards, whereas "boris" albums have a more experimental aesthetic. Mabuta No Ura and Feedbacker show the members' ability to write music that is distinctly their own, creating ambient soundscapes and often breaking convention with single songs that last over 40 minutes. Over the course of Boris' trio of albums in 2011 (Heavy Rocks, Attention Please and New Album) the band sought to expand its musical vision ever further. The results helped redefine the band's already iconoclastic sound.
The band frequently toured and collaborated with guitarist Michio Kurihara. Having been able to explore many new ideas as a quartet in recent years, the band was concerned about logistics. After a very successful series of residency shows and tour of the U.S., Boris returned to the simpler solid trio, without sacrificing artistic growth. In 2014, the band came out with Noise, the album Boris considers its most defining effort, which masterfully intermingles sludge-rock, blistering crust punk, shimmering shoegaze, epic thunderous doom, psychedelic melodies and just about everything else they've ever done. Now – having rebuilt the classic trio's "equilateral triangle" – they're heavier, louder, and more confident than ever before.
Show Details 
【SHANGHAI】
Date: March 13, Friday
Door Time:20:30
Show Time: 21:00
Door: 180RMB
Presale: 150RMB
Venue: QSW Q-House
Address: 179 Yichang Lu, near Jiangning Lu, Putuo district.
(普陀区宜昌路179号, 近江宁路)
Presale Link: https://yoopay.cn/event/BorisShanghai

Links
JUE | Music + Art official website:www.juefestival.com
Boris
Boris Official Website: http://www.borisheavyrocks.com/
About JUE | Music + Art:
觉 / JUE – to sense (as in: an assault on all 5 senses)
JUE | Music + Art was founded in 2009 to bring the creative communities of Shanghai & Beijing closer together. Every year since then, promoters Split Works have pooled their resources with those of their favorite friends from across the artistic spectrum to present a multi-venue, multi-disciplinary romp across the middle of March. If you want a snapshot of where China is creatively, you could do worse than spending a week at   JUE | Music + Art.
"JUE sneaks into the city streets and lights the creative torch ablaze. The freshest international artist and locally rooted creative join forces to switch on the creative pulse of the cities. When JUE is happening, the whole city seems alive" – Jetty @ Sina Weibo Music
We look forward to welcoming you…