Summer days mean Wooozy nights.
Wooozy Offline is excited to present three evenings of icy escape as the city heats up,with the mold-melting sounds of Soda Plains (Beijing + Shanghai)and Dis Fig (Shanghai only).
This is club music woven with intricate threads, bottlingthedarkcomponentsofgrime,techno,jersey, baile, and ballroom with a generous topping of rap and R&B. Sweet lullabies and anthemic lyrics collide head-first with unsettling beats and idiosyncratic musical backdrops, welding noir and twisted affect with frenetic percussion and ambient contemplation.
First, we've got Soda Plains and Dirty K in conversation on Thursday May 18 (Dada Shanghai, 8:30pm) – one of the most exciting names in the Chinese underground and a rising star of the global scene sharing stories and taking questions. Entry by RSVP.
Next, Soda Plains + Dis Fig at Dada Shanghai on Friday, May 19 with Scintii. Dirty K, Naaahand Sleepless. Soda Plains will then play Dada Beijing on Saturday, May 20 with RVE, Darphy, Puzzy Stack and Luxixi. All the details after the fold!
Soda Plains
"Simultaneously pillow soft and propulsive, classically beautiful and disarmingly modern"  – FACT Mag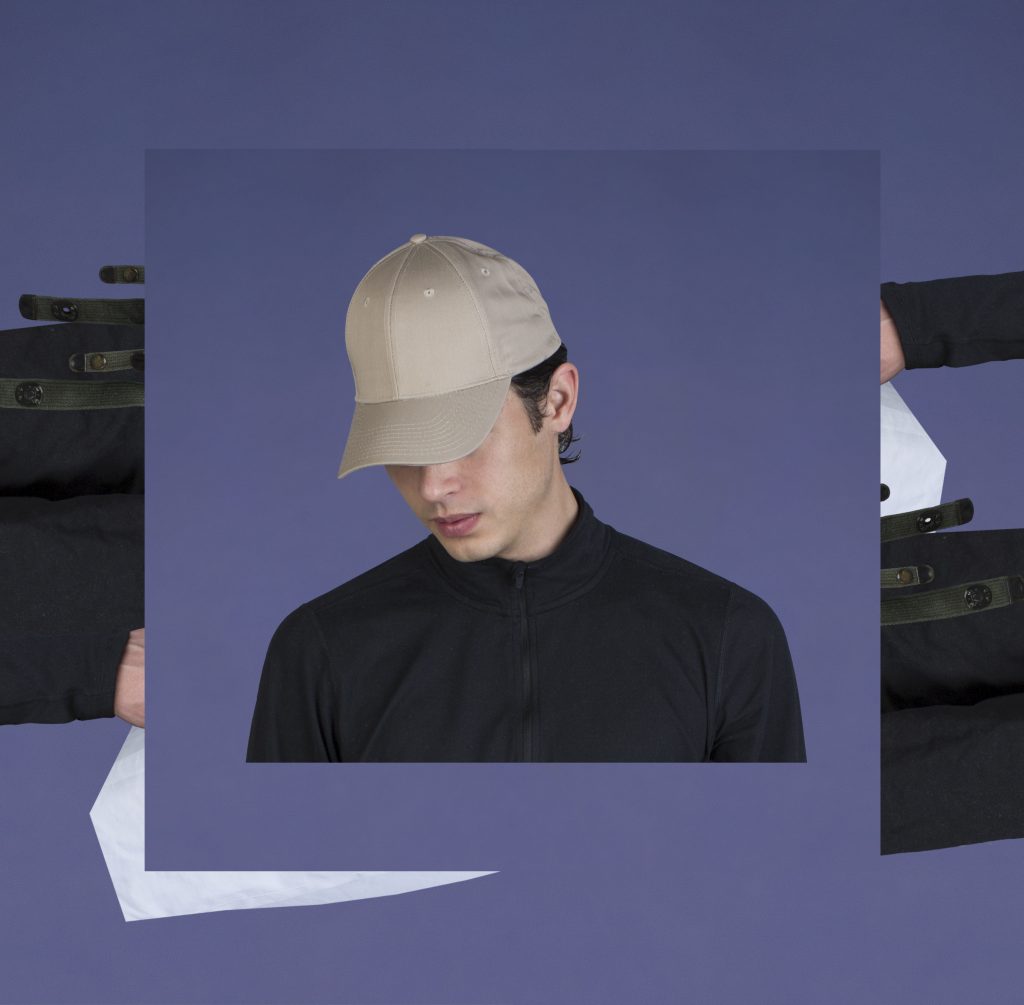 Soda Plains grew up in the sleepless metropolis of Hong Kong, but now flits between his two adopted homes of London and Berlin, while his music similarly roams, seemingly untethered to country or categorisation.
Following acclaimed releases over the last few years (among them 'Rushes' via Black Ocean, and the self-released "She Has All Kinds of Temperatures / Rodeo"), this year he released 'In Tongues', featuring music taken from a stage collaboration with performer Negroma. From the stage to festival stages, his appearances have garnered a fearsome live reputation.
"Rodeo" was named one of 2016's best club tracks, alongside the ranks of GQMO OH! and um…Rihanna.
Dis Fig
American-born Chinese DJ and producer Dis Fig has become one of the key figures to emerge out of the experimental club world.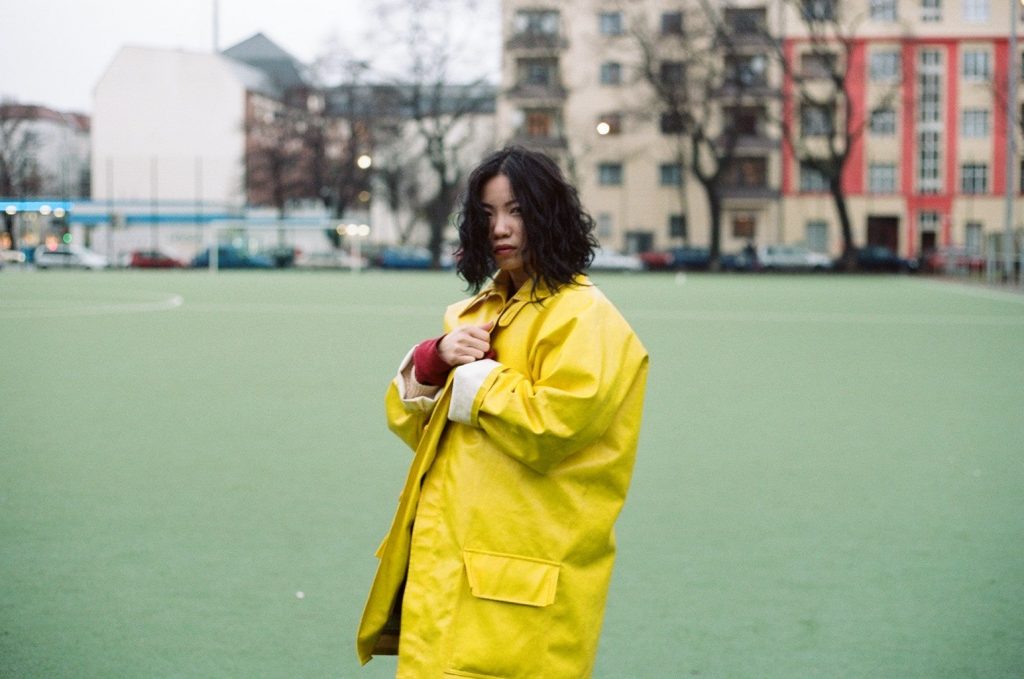 Based out of Brooklyn, Dis Fig came up with New York label and collective Purple Tape Pedigree, an incubator for Jersey club, grime, techno, baile, ballroom, rap and R&B mutations. Since moving to Berlin in 2014, she has affiliated with Berlin's Trade party series and is one half of Call Dibs with Hunni'd Jaws, who self-describe as "fearless outsiders embracing cold concrete meets hyperspace textures of club-construction bass music and beyond." The pair host a monthly show on Berlin Community Radio.
► Wooozy OfflinePresents: Soda Plains+ Dirty K: Workshop + Talk
[Shanghai]
Date:Thursday, 18 May 8:30pm
Venue:Dada Shanghai
Address:115 Xingfu Lu, between Fahuazhen / Pingwu Lu
(幸福路115号,法华镇路与平武路之间)
Entry:Free with RSVP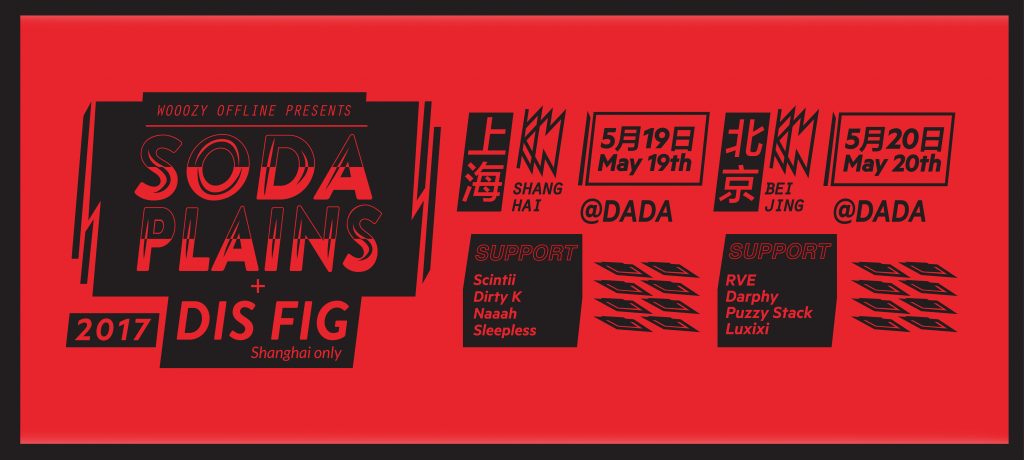 ► Wooozy OfflinePresents: Soda Plains x Dis Fig
[Shanghai]
Date:Friday, 19 May 10pm
Venue:Dada Shanghai
Address:115 Xingfu Lu, between Fahuazhen / Pingwu Lu
(幸福路115号,法华镇路与平武路之间)
Tickets:TBA
Support:Scintii, Dirty K, Naaah and Sleepless
 
► Wooozy OfflinePresents: Soda Plains
[Beijing]
Date:Saturday, 20May 10pm
Venue:Dada Beijing
Address:Unit 101, Bldg B, 206 Gulou DongDajie
(鼓楼东大街206号B栋101室)
Tickets:TBA
Support:RVE, Darphy, Puzzy Stack, Luxixi
Links
Wooozy official website:www.wooozy.cn
Soda Plains on Soundcloud: https://soundcloud.com/sodaplains
Dis Fig on Soundcloud: https://soundcloud.com/dis_fig
Dis Fig on Boiler Room: https://boilerroom.tv/recording/dis-fig-2/

About Wooozy:
As an online music hub, Wooozy.cn has been covering the best and the freshest music from all around the world since 2009. Wooozy Offline started in 2014 and is more than a party, a workshop, or an event – it's a bridge connecting China's local electronic music scene with the world.