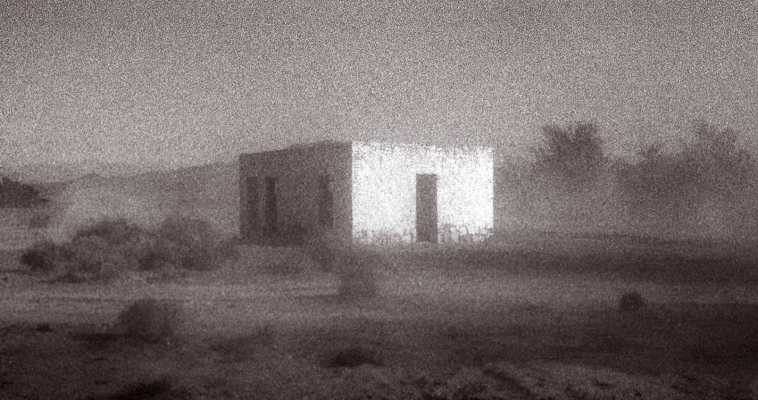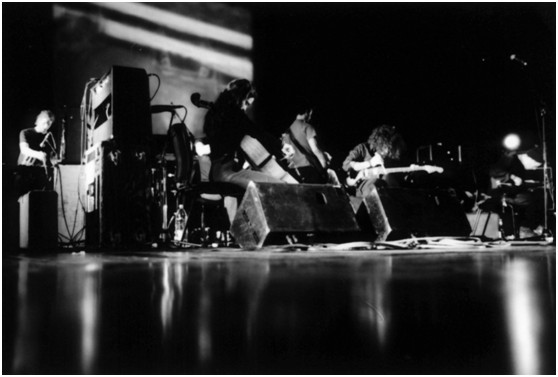 "A decade on from their split, this Montreal collective still sound like nothing else … It's beautiful, thrilling and exhausting. The Godspeed ethos of wordlessly eliciting universal truths is remains as devastatingly effective as ever."
– The Guardian, Best Albums of 2012
Godspeed You! Black Emperor (GY!BE) began with Efrim Menuck, Mauro Pezzente and Mike Moya in the early 90s, playing a handful of shows and recording a self-released cassette as a trio before deciding to transform the group into a large band. Recruiting numerous Montreal musicians through 1995-1996, GY!BE mounted sense-rattling wall-of-sound performances, featuring as many as 14 musicians and several 16mm film projectors, before recording their debut, limited-edition, vinyl-only album F# A# ∞ on Constellation Records in 1997.
With a lineup that solidified at the end of the last millennium and through tireless touring and extravagant releases, the lush, builds-to-crescendo sounds and anarcho-political bent of Godspeed You! Black Emperor's members seemed uniquely suited to the uncertainty plaguing the turn of the latest century. On early releases F# A# ∞ and Slow Rise for New Zero Kanada the band marry elements of instrumental rock 'n roll with avant-classical compositional techniques and baroque flourishes, producing minimalist yet Ennio Morricione-esque metal-inflected suites complete with found-sound samples and intricately edited film loops during their live shows. GY!BE's last record before going on hiatus was Yanqui U.X.O. (the letters stand for unexploded ordnance-landmines), both their most overtly political, and most melodic, eschewing the vocal samples prevalent in previous recordings for melodies that can barely be contained by the boundaries of the album.
After nearly ten years apart, GY!BE announced they would re-form to curate and play at All Tomorrow's Parties' Nightmare Before Christmas fiestval in December 2010; touring resumed at the band's former blistering pace throughout the next year. In October of 2012, the band released Allelujah! Don't Bend! Ascend!, their first album since 2002. Critically acclaimed, it landed on year-end best-of lists from London to Los Angeles and was praised for its ability to "find magnificence in destruction and build an aesthetic out of decay and loss" (Pitchfork, Best New Music), "[full of] weight, heft and visceral impact" (Drowned in Sound), and "all heart-bursting beauty" (Stereogum). This spring, Split Works is honored to welcome post-rock titans Godspeed You! Black Emperor for their first shows in China.
——————————————————————————————————————————
SHOW INFORMATION:
【Beijing】
Date: Friday April 12, 2013
Time: 8 PM
Venue: Tango 3F
Address: 3/F, No. 79 Heping Xijie (50m north of the Yonghegong Bridge)
Tickets: 240 RMB (Presale) / 300 RMB (Door)
【Ticket Information】https://spli-t.com/gybe/
【Shanghai】
Saturday April 13, 2013
Time: 8 PM
Venue: QSW Culture Center 1F – Q.Hall
Address: No. 179 Yichang Road near Jiangning Road
Tickets: 240 RMB (Presale) / 300 RMB (Door)
【Ticket Information】https://spli-t.com/gybe/
Related Links:
Band Official Site: http://www.brainwashed.com/godspeed
Split Works: https://spli-t.com