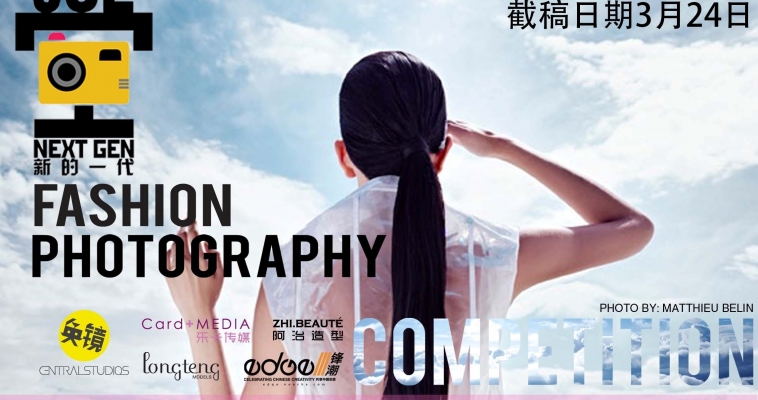 Enter the competition 【here】
For more information, click 【here】
If you like to capture the moment with style, a subtle touch, or a brutal feeling and love to fuel creative work through the lens with passion & creativity for fashion photography, then you should think about entering the "JUE NEXT GEN Fashion Photography Competition".
The winner will get the opportunity to work under the guidance of a top fashion photographer, Matthieu Belin, to help develop and produce the winning idea. Central Studios Shanghai will also provide the studio and lights and assist in pulling together the professional team for your shoot.
WHAT IS JUE NEXT GEN?
Started by JUE | Music + Art in 2011, JUE NEXT GEN is a photography competition opening to all amateur and professional photographers, and has become the best platform for young Chinese photography talents to express their unique artistic sensibility.
WHAT IS THIS YEAR'S THEME?
The theme of JUE NEXT GEN 2013 is: Fashion Photography.
The winner will get the grand prize from Central Studios and JUE | Music + Art to support you to make your fashion dream come alive!
HOW DO I ENTER?
Welcome all Mainland China citizens, both male and female talents without age limitation, but especially encourage young & amateur photographers to entre.
All contestants can only:
• Submit online
• Submit one entry per person.
All contestant must provide:
• Three of their best shots (no bigger than 1500 pixels) to express themselves.
• Plus the plan for a fashion shooting, which could be shown via Words (200 or less) or Storyboard with clear images.
Submission deadline: March 24th (Beijing Time)
WHAT ARE THE JUDGES LOOKING FOR?
For the three submission shots:
• Original Story behind the photo, Shooting Style, Mood, Composition, Light and Tone.
For the Shooting plan:
• Originality and Creativity
• Clear Direction and the possibility of shooting in studio.
JUE NEXT GEN Fashion Photography COMPETITION PRIZE
• One day shoot at Central Studios, Shanghai's best professional studio with all studio and lighting equipment provided. Central Studios will help produce your shoot in their first class facilities.
• Professional coaching from top photographer Matthieu Belin who will help develop your ideas into a real shoot.
• Long Teng Model(s) support
• Zhi Beauty's Professional Hair & Make-Up team support
• One round-trip domestic flight to Shanghai
• 2 nights accommodation in Shanghai
Good Luck!