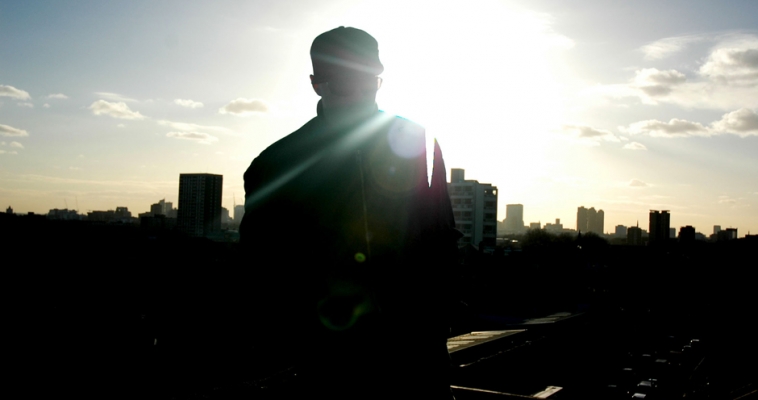 "While the rest of the world was busy subverting dubstep's militaristic potential into a formulaic commodity, The Bug sounded fresh, distinctive, weird, warped, and wonderful." – Redefine, 2014
JUE | Music + Art teams up with Sub-Culture to bring the noise on March 20th (BJ) and 21st (SH). The Bug is the main mutation of producer Kevin Martin, also known as King Midas Sound, Techno Animal/Ice/God (with Justin Broadrick of Godflesh/Jesu), Razor X Productions (with The Rootsman & various M.C's), Pressure, Ladybug, the man behind Pathological Records, and a slew more. He's provided bass-booming remixes for Grace Jones, Thom Yorke, Jon Spencer Blues Explosion, Primal Scream, Two Fingers, Beastie Boys, and has fans as diverse as Aphex Twin, Four Tet, Trent Reznor, Fuck Buttons and Death Grips.
With a discography spanning labels across the spectrum such as Ninja Tune, Virgin, Rephlex, Position Chrome/Mille Plateaux, Word Sound, Hyperdub, City Slang, Tigerbeat 6 and Grand Royal, this is definitely a show worth flapping on about to your friends. 2013's Filthy EP marked the first rumblings of a new full-length record, which in mid-2014 manifested as The Bug's Angels & Devils LP. For this album Kevin Martin has both enlisted the familiar and smashed open the idea of what "The Bug" is – it's a year zero of sorts for The Bug, yet the release draws on what has been before. Indeed, The Bug is the only producer who can bring in the likes of Grouper, Copeland, Miss Red, Gonjasufi, Flowdan, Justin Broadrick (Godflesh/Jesu), Mala, Death Grips, and Warrior Queen and make it seamless.
Support: Manga
Manga (Saint Hilare) joined the UK's legendary grime crew Roll Deep in 2004, and has been repping the sound of the underground since, appearing on silver selling debut album In At The Deep End & single 'Wen I'm Ere" (2007). More recently he's released his first official mixtape Obzokey Wranglings and just this year dished out new single "Zonin" ft. Jay Grrey & Nana Rogues.
Show Details
【BEIJING】
Date: March 20, 2015 – Friday
Time:10PM
Door:100RMB
Venue: Dada
Address: 206 Gulou Dong Dajie Dongcheng District
(东城区鼓楼东大街206号B栋101室 (宝钞胡同对面))
【SHANGHAI】
Date: March 21, 2015 – Saturday
Time: 10PM
Door:100RMB
Venue: Shelter
Address: 5 Yongfu Road, near West Fuxing Road (永福路5号,近复兴西路)
Links
JUE | Music + Art official website:
The Bug
Ninja Tune artist profile: ninjatune.net/ca/artist/the-bug
Manga
Bandcamp: http://mangasainthilare.bandcamp.com/
Sub-Culture
Sub-Culture Website: subcultureshanghai.com/
About JUE | Music + Art:
觉 / JUE – to sense (as in: an assault on all 5 senses)
JUE | Music + Art was founded in 2009 to bring the creative communities of Shanghai & Beijing closer together. Every year since then, promoters Split Works have pooled their resources with those of their favorite friends from across the artistic spectrum to present a multi-venue, multi-disciplinary romp across the middle of March. If you want a snapshot of where China is creatively, you could do worse than spending a week at   JUE | Music + Art.
"JUE sneaks into the city streets and lights the creative torch ablaze. The freshest international artist and locally rooted creative join forces to switch on the creative pulse of the cities. When JUE is happening, the whole city seems alive" – Jetty @ Sina Weibo Music
We look forward to welcoming you…
About Sub-Culture:
Sub-Culture, established in 2007, is an ever-evolving Shanghai based music and art project. Over the last seven years Sub-Culture has morphed from a straight-up club night into a larger platform, working with local and international producers, musicians, DJs, designers and artists. Sub-Culture organizes club nights at The Shelter in Shanghai and various venues around China, has a record label named SVBKVLT, and a weekly cult cinema night at Dada Shanghai called Sub-Cinema which has been going for over five years.