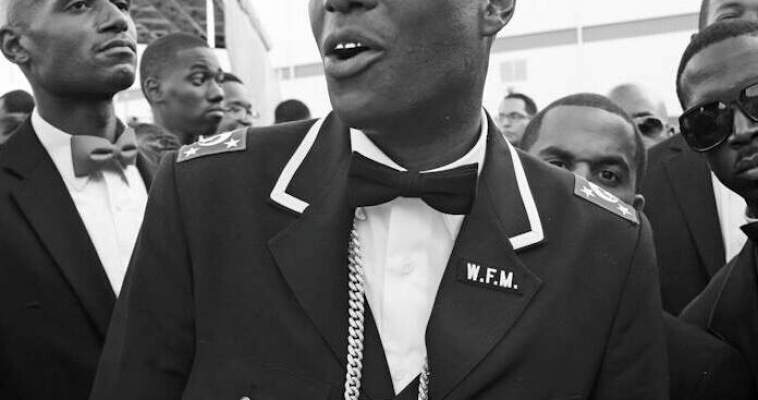 Native New Orleans rhyme machine Jay Electronica and Queens hip-hop tour de force Miss Ko meet for the first time in the milieu that is the 7th JUE | Music + Art Festival. The two make up an undeniably compelling and exciting double bill with Iron Mic crews in support in both Beijing and Shanghai.
Jay Electronica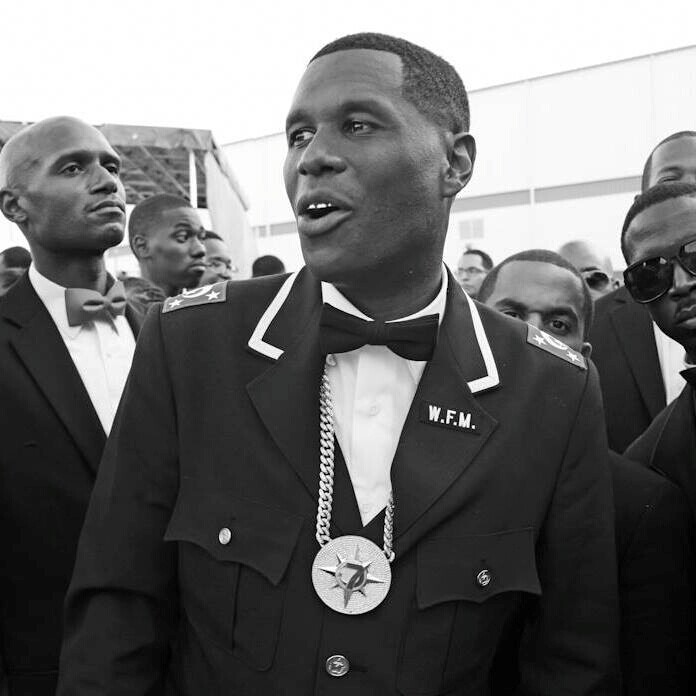 '"When the man rhymes hip-hop stops the party and pays attention." – Vibe, review of Jay Electronica.
Jay Electronica rippled the musical pool in 2007 with Act I: Eternal Sunshine (the Pledge) and has been swimming upstream ever since. Backed by iconic music mogul Jay-Z (and his label Roc Nation), Electronica has produced tracks that feature the likes of Prodigy and Mobb Deep. His honest and cutting lyrics set against the backdrop of mad rhythms and rhymes serve as a poignant voice for the oppressed in modern American society.
"Floating in the Dead Sea or better yet touching the Sphinx, standing on Mount Everest, or praying with the Monks in India, all manifested not because of what he could pay or because of who he is, but because he was seeking the answer to the most critical question that has been asked for centuries by alchemists, artists, magi, sages and wizards: 'What is truth?' The answer he found: 'The truth is the best of what is in me, the best in us all.'"
Miss Ko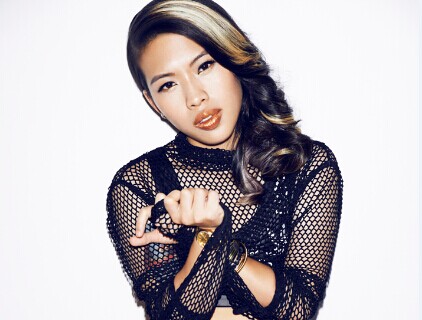 "A star who rhymes like no one else on earth." – MTV
Miss Ko is a rapper/songwriter from Queens, New York who flows fluidly between English and Mandarin Chinese. Ko won "Best New Artist" at Taiwan's 24th Golden Melody Awards with her debut album Knock Out, cementing her status as not only the first female rapper to release a solo album in Taiwan, but also the first to ever win the prestigious award.
Ko started writing lyrics back in high school and attended Five Towns College, where artists like Wyclef Jean and Maroon 5 began their musical careers. Throughout college, she performed with both local and international acts, and was chosen out of thousands to compete on Hot 97's Night of the Rising Stars. After graduation, she independently released her first mixtape titled "Industry Makeover." In 2010, Ko ventured to Taiwan to learn Chinese, and in less than two years – on August 15, 2012 – released her first Mandarin album, entitled "Knock Out," under independent label Kao Inc. Records. Although Ko left Taiwan just 10 days after the release of her album to start graduate school at New York University, she returned to Taiwan three weeks later,
"The album was receiving great reviews with very little promotion… and despite having already decided to go back to school, it felt it would have been a waste not to go back to Taiwan and promote it even further," said Ko.
Since returning, Ko has attracted the support of industry icons such as Amei, Leehom Wang, and Run DMC.
Ko now lives in Taipei, Taiwan, where she is currently working on her next album and a clothing line.
Show Details
【BEIJING】
Date: March 17, 2015 – Tuesday
Time:21:00
Door:220RMB
Presale: 150RMB
Venue: Yugong Yishan
Address: 3-2 Zhang Zhizhong Road, Dongcheng District (北京市东城区张自忠路3-2号)
Support: Iron Mic
Presale link: https://yoopay.cn/event/JayElectronicaBJ


【SHANGHAI】
Date: March 18, 2015 – Wednesday
Time:21:00
Door:220RMB
Presale: 150RMB
Venue: Arkham
Address: 1 Wulumuqi Rd (乌鲁木齐路1号)
Support: Iron Mic
Presale link: https://yoopay.cn/event/JayElectronicaSH

Links
JUE | Music + Art official website:www.juefestival.com
Jay Electronica
Official Website: http://rocnation.com/artists/jay-electronica/
Facebook: https://www.facebook.com/jayelectronica
Miss Ko
Facebook: https://www.facebook.com/OfficialMissKo
About JUE | Music + Art:
觉 / JUE – to sense (as in: an assault on all 5 senses)
JUE | Music + Art was founded in 2009 to bring the creative communities of Shanghai & Beijing closer together. Every year since then, promoters Split Works have pooled their resources with those of their favorite friends from across the artistic spectrum to present a multi-venue, multi-disciplinary romp across the middle of March. If you want a snapshot of where China is creatively, you could do worse than spending a week at   JUE | Music + Art.
"JUE sneaks into the city streets and lights the creative torch ablaze. The freshest international artist and locally rooted creative join forces to switch on the creative pulse of the cities. When JUE is happening, the whole city seems alive" – Jetty @ Sina Weibo Music
We look forward to welcoming you…