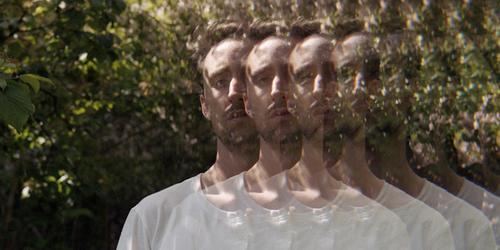 How To Dress Well is the stage name of American musician Tom Krell, who first started anonymously releasing demos under that pseudonym in 2009. Receiving almost instant acclaim for his haunting falsetto layered over delicate yet memorable production, attention from publications such as the New York Magazine and Pitchfork forced Krell out of his bedroom sanctuary and into the spotlight. After putting out several free mixtapes on his Soundcloud page, Krell released his first full-length album Love Remains in 2010 on Lefse in the US and Tri Angle in Europe and Asia. It was hailed variously as "meditative and evocative" (SPIN), "evocative and heartwrenching[ly] transparent" (Tiny Mix Tapes), and "the biggest breakthrough in home-recorded lo-fi in years" (Pitchfork), landed on numerous year-end Best-Of lists and cemented Krell as a production force to be reckoned with.
In between the release of Love Remains and Krell's sophomore effort Total Loss, the musician lost both an uncle and close friend. Whereas on Love Remains Krell de-emphasised lyrics in his tracks in favour of vocal melisma that enhanced the overall atmosphere of each song, Total Loss sees him pull back from the chillwave fog and confront his grief head-on. The results include heartbreaking valediction "Talking To You," the stately and Oriental instrumental track "World I Need You, Won't Be Without You" and downright peppy (by comparison) lead single "& It Was U." In Total Loss, Krell confronts his grief with total clarity and brings all of us to our knees in the process.
This March, Split Works is honored to welcome How To Dress Well to China, in association with Scorched Asia for the JUE | Music + Art Festival. Keep plenty of tissues handy.
How To Dress Well – Cold Nites (Live)
SHOW INFORMATION:
【Shanghai】
Date: Friday March 8, 2013
Time: 9:00 PM
Location: 390 Live
Address: 390 Panyu Lu, nr. Fahuazhen Lu
Support: Downstate
Tickets: 100 RMB (Door) / 60 RMB (Student)
【Beijing】
Date: Saturday March 9, 2013
Time: 9:00 PM
Location: 2 Kolegas
Address: 21 Liangmaqiao Lu (Inside the Drive-In Movie Theatre)
Support: Lantern Festival
Tickets: 100 RMB (Door) / 60 RMB (Student)
———————————————————————————————————————————————
About JUE | Music + Art Festival:
觉 / JUE (pronounced joo-eh) –verb: to sense; to awaken. JUE | Music + Art is an annual open-source arts and music festival in both Shanghai and Beijing, presented by Split Works. Now in its fifth year, JUE is all about celebrating the best of the local creative communities in these two great cities and inviting artists from around the world to showcase their talent in China. JUE is a collaborative, open-source affair. Each individual event organizer is entitled to set their own entrance fee and to keep 100% of the proceeds. JUE is growing tremendously year-on-year. The 2012 festival drew over 39,000 attendees to 88 events! But we always strive to maintain a strong sense of community, an intimate vibe, and a top-tier selection of artists and events.
http://www.howtodresswell.com
http://www.juefestival.com
http://www.scorched.asia