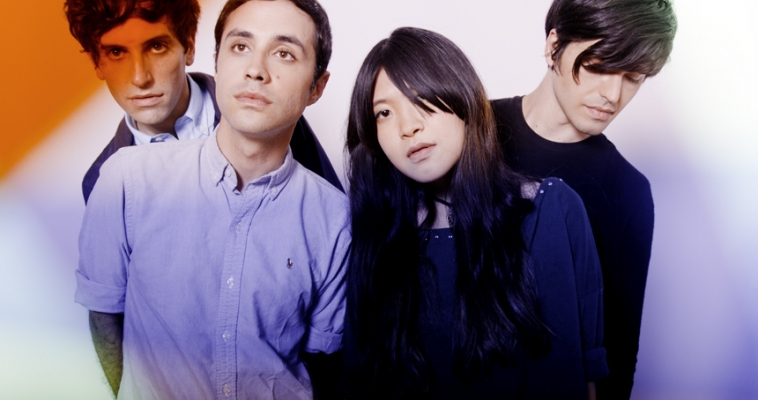 JUE | Music + Art Warm-up Show:
THIS LOVE IS F%@$ING RIGHT!
THE PAINS OF BEING PURE AT HEART ALIGHT ON CHINA, FEBRUARY 2012
Live photos by Matthew Niederhauser、Pepper Ann、钱进、jhs2xh
[flickr album=72157629099523802=5 size=Thumbnail]
Feb 24th, Friday, Shanghai
MAO Livehouse
Time: 21:00
Address: NO.308 South Chong Qing Road, Lu Wan District
Ticket Price: 120 RMB (Presale, 150 limited) 150 RMB (Door)
Support: Boys Climbing Ropes
Presale tickets will be available from February
Ticket Hotline: 1360 164 7747 (Mon.–Fri., 10 am–6 pm / EN & CN)
–          Taobao:http://shop34274764.taobao.com/
–          Split Works office (Mon.–Fri., 10 am–7 pm)
Address: Room 2A, No.100 Fuxing West Road., Xuhui District
——————————————————————
Feb 25th, Saturday, Beijing
Yugong Yishan
Time: 21:00
Address: West Courtyard, former site of Duan Qirui Government, 3-2 Zhangzizhong Rd., Gulou, Dongcheng District
Ticket Price: 120 RMB (Presale, 150 limited) 150 RMB (Door)
Support: Skip Skip Ben Ben
Presale tickets available from February
Ticket Hotline: 1870 113 3908 (Mon. – Fri., 10 am – 6 pm / EN & CN)
–      Taobao: http://shop34274764.taobao.com/
–       Yugong Yishan (Mon. – Sun., 5 pm – midnight )
–       Crêpanini (Mon. – Sun., 9 am – midnight )
Address: 1/F, Nali Patio, 81 Sanlitun Beilu
—————————————————–
Split Works is delighted to announce that Brooklyn indie darlings the Pains of Being Pure at Heart will play their first-ever China shows in February 2012. Hot on the heels of their Pitchfork Best New Music'd second album Belong, the Pains of Being Pure at Heart will be touring China as part of a preview concert series for March's JUE | Music + Art Festival.
Photo credit:Pavla Kopecna
Signed to the acclaimed American indie label Slumberland— home to Stereolab, Black Tambourine and the Crystal Stilts—the Pains of Being Pure at Heart burst onto the Brooklyn scene of the late 2000s first with their self-released EP and then their self-titled first album on Slumberland, which attracted praise from the likes of the New York Times ("sensitive and sublime"; Best of 2009), Stereogum ("additive pop gold"; Best of 2009) and Pitchfork (Best New Music, Best of 2009).
Following 2010's Higher Than the Stars EP, 2011 saw the Pains release a sophomore album that distilled the best pop sensibilities of their previous work with driving keyboard lines, more fuzz and bigger riffs into a delicately menacing masterwork called, fittingly, Belong. There is no doubt in fans' and music industry insiders' minds that the Pains of Being Pure Heart belong in the indie pop pantheon of the future.
Official Site: http://www.thepainsofbeingpureatheart.com
Split Works: www.spli-t.com