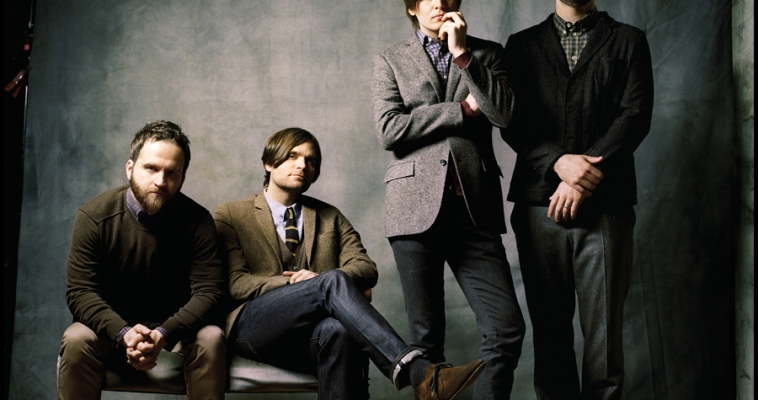 Split Works is delighted to announce that Grammy-nominated American indie band Death Cab for Cutie will be playing in Beijing and Shanghai for the 4th annual JUE | Music + Art festival. This will be the Bellingham, WA quartet's first time performing in China.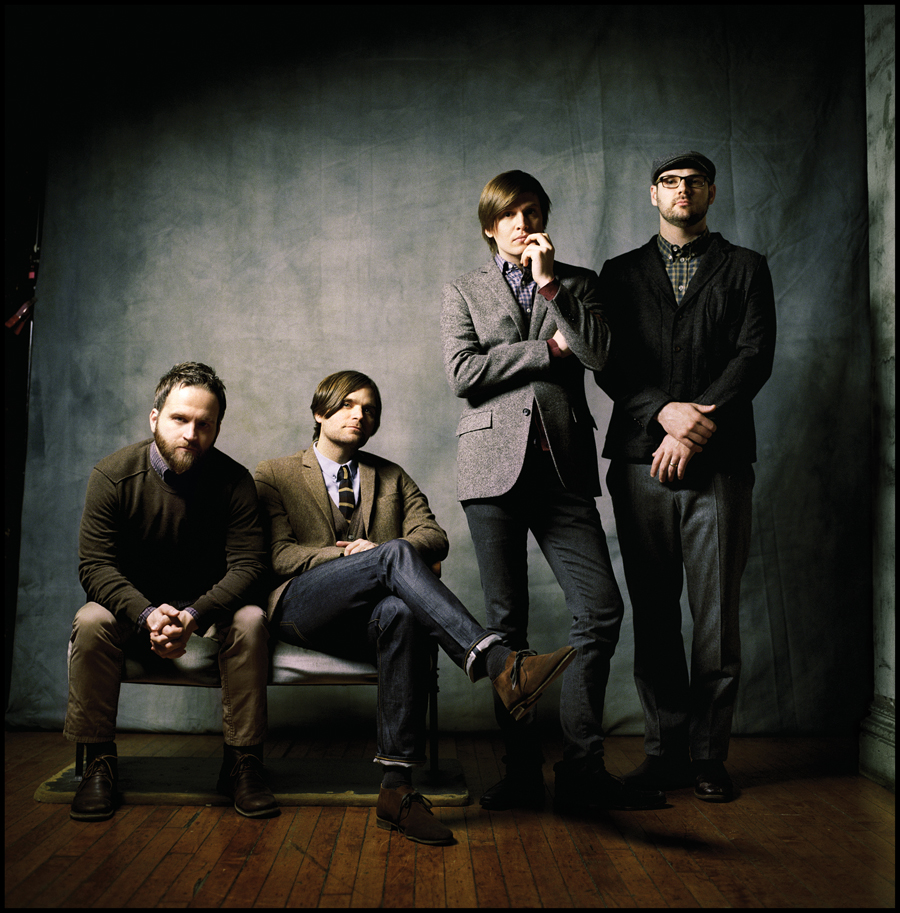 March 9th, Friday, Shanghai
YUNFENG THEATRE
Show time: 20:00
Address: NO.1700 Beijing West Road., Jing'An District, Near Jiaozhou Rd.
Ticket Price: 280 RMB /360 RMB (First-come,first-serve)
Ticket Info Hotline: 1360 164 7747 (Mon-Fri 10AM-6PM, CN+EN)
Tickets available:
–       Taobao (in Chinese): http://splitworks.taobao.com/
–       Split Works Shanghai office (Mon-Fri, 10AM-7PM)
Address: 2A, 100 Fuxing Rd (W), near Yongfu Rd, Xuhui District
#Yunfeng Seat Map(Click for large image)#
————————————————————————————-
March 10th, Saturday, Beijing
TANGO 3RD FLOOR
Show Time: 20:00
Address: 1F, No.79, Hepingli Xijie, Dongcheng District (formerly known as the Star Live)
Support act: Life Journey
Ticket Price: 280 RMB (Presale) /360 RMB (Door)
Ticket Info Hotline: 1870 113 3908 (Mon-Fri 10am-6pm, EN + CN)
Presale tickets available:
–       Taobao (in Chinese): http://splitworks.taobao.com/
–       Tango 1st Floor Ticketing Desk (Mon-Sun, 24 hrs)
Address: 79 Hepingli Xijie, Dongcheng District
–       Crêpanini (Mon-Sun, 9am-12 midnight)
Address: Nali Patio, 81 Sanlitun Beilu, Chaoyang District
————————————————————————————
After performing solo as All-Time Quarterback, Ben Gibbard, recording as Death Cab for Cutie, released You Can Play These Songs With These Chords on cassette in 1997. The unexpected success of the tape prompted him to recruit other musicians, including guitarist Chris Walla, to form a full-time band. The outfit released their debut LP, Something About Airplanes, in 1998. After the release of 2002's The Photo Album, the band started gaining more recognition, appearing on teen drama hit The O.C. and began achieving the broad mainstream success they are known for today. In addition to their records, Death Cab for Cutie has contributed songs to TV and films including The Twilight Saga: New Moon, Scrubs and Six Feet Under.
Death Cab for Cutie frontman Ben Gibbard is also known for the Postal Service, his on-hiatus side project with Dntel's Jimmy Tamborello. Sadly, rumours of a second Postal Service album in 2012 have been grossly exaggerated. Chris Walla is a prolific producer as well, having been the driving force behind almost all of Death Cab's albums, as well as releases by The Decemberists, Ra Ra Riot, The Thermals, and Tegan and Sara.
Fresh off the heels of another Grammy nomination for their seventh studio album, Codes and Keys, Ben Gibbard, Nick Harmer, Chris Walla and Jason McGerr bring with them the melodies that charmed a generation of young music lovers and lyrics that made their hearts melt to the shores of China. Whether you love the sweetness of early singles like "A Movie Script Ending" or the complex later work of "I Will Possess Your Heart" and "You Are A Tourist," the band's unwavering commitment to sonic exploration and lyrical ambition promises an epic night of rock from one of America's favourite indie rock bands.
DCFC Official Site: http://www.deathcabforcutie.com/
For More about "JUE: Music+Art" 2012: www.juefestival.com
Split Works: www.spli-t.com