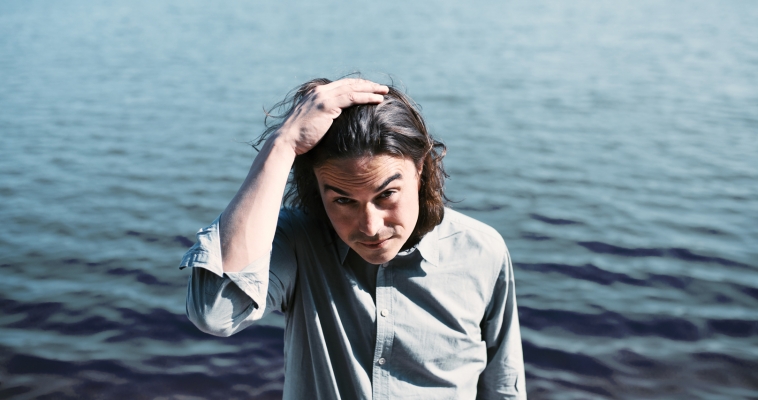 SHANGHAI SYMPHONY ORCHESTRA
CONTEMPORALE
Curated by Split Works
Presents: MOONFACE 
"Another sharp left turn: with nothing but piano and Krug's voice, it's the starkest, most gripping Moonface record to date, and one of the finest LPs of Krug's prolific, unpredictable career"  – Pitchfork review of Moonface's latest album Julia With Blue Jeans On.
Thanks to the foresight of the Shanghai Symphony Orchestra, Split Works is privileged and overjoyed to be pioneering a new concept to bring globally renowned contemporary independent artists to symphony halls normally reserved for the largest promoters and orchestras. Each month this autumn, beginning with the Poet Pianist Moonface on Sunday September 21, experience sparkling and neoteric sounds that will reverberate around walls usually reserved for string quartets and horn sections.
Since January 2010, Spencer Krug has used Moonface as a venue for home-recorded instrumental and conceptual experimentation, expanding the ideas he developed collaboratively with previous projects Wolf Parade and Sunset Rubdown. Releases under the Moonface moniker have come quickly, each distinct from the other. After moving from Montreal to Helsinki, Krug teamed up with the Finnish band Siinai to create a lush rock record–2012's Heartbreaking Bravery–driven by the dark despair of a breakup. Staying in Helsinki, Krug set off on yet another creative departure, driven by a rediscovery of love and a reconsideration of the Moonface persona he'd created for himself. The quietly stunning Julia with Blue Jeans On is the fourth Moonface release, bringing a degree of intimacy and self-reflection unlike anything Krug has produced to date.
Without a doubt, Moonface's Spencer Krug is an excellent choice for the first performance of Contemporale. The audience will be moved by his deep but gentle voice and instrumentals in the Chamber Hall's intimate setting. Shanghai Symphony Orchestra looks forward to sharing the first of four performances this autumn as part of Contemporale curated by Split Works.
Show Information
【Shanghai】
Date: 2014.9.21 Sunday
Show Time: 7:45pm
Venue: Shanghai Symphony Orchestra, Chamber Hall
Location: 1380 Middle Fuxing Road, Xuhui District, near Baoqing Roa
Ticket: 100 RMB
Prsale Link: https://yoopay.cn/event/moonfacesh
* Pre-sales end on 23:30, Sep. 20th, 2014


About Split Works:
Split Works is a Beijing and Shanghai based concert promotion agency. Since 2006, we've been putting on killer parties and shows throughout Asia, working with brilliant artists from across the globe.  In 2009, we launched  JUE | Music + Art and also produce branded campaigns through our sister company, communications agency Splatter. We love China, we love music, we love you.
Link: