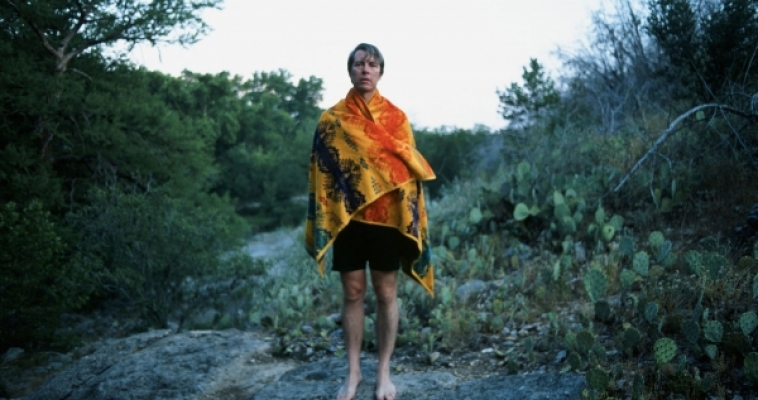 SHANGHAI SYMPHONY ORCHESTRA
CONTEMPORALE
Curated by Split Works
Presents: BILL CALLAHAN 
"One of America's most enigmatic singer-songwriters. Bill Callahan has frequently been hailed as the Leonard Cohen of his generation."– The Telegraph
Bill Callahan, the artist previously known as Smog, will come to China as the third artist for Contemporale, the monthly series at the home of the Shanghai Symphony Orchestra, lovingly put together by Split Works. This prolific American singer-songwriter is known for setting poetic lyrics against a backdrop of simple yet profound melodies, sparking magical emotions in his listeners.
Sometimes described as the "new Leonard Cohen" and often as a "musician's musician", Bill will be accompanied by fellow guitarist Matt Kinsey and a small ensemble of strings and flute for a select number of songs.
On Sunday November 23, the Shanghai Symphony Orchestra's Chamber Hall will be treated to a unique acoustic performance, another first for the newly minted venue.
Callahan's singing is characterized by his striking baritone voice. Melodically and lyrically he tends to eschew the verse-chorus approach favored by many contemporary songwriters, preferring instead a more free-form approach that relies less on melodic and lyrical repetition. His generally dispassionate delivery of lyrics and dark irony often evoke complex emotional and lyrical twists and turns.
In the late 1980s, Callahan broke into the music scene with a lo-fi style of underground rock, putting out homemade albums recorded on four track tape recorders. He was a highly experimental artist, using substandard instruments and recording equipment and much of his early output was instrumental – a stark contrast to the lyrical focus of his later work. After signing to the Drag City label, he started to use recording studios and a greater variety of instruments for his records.
From 1993 to 2000, he recorded two albums with the influential producer Jim O'Rourke and Tortoise's John McEntire, and collaborated with Neil Hagerty. After this, Callahan returned to a slightly simpler recording style, while retaining the more consistent songwriting skills he had developed over the years.
In 2007, Bill Callahan parted with the "Smog" moniker and released the album Woke On a Whaleheartunder his own name. Since then, he has released four more albums – the last of which, Have Fun With God, came out in January 2014.
The Shanghai Symphony Orchestra and Split Works welcomes you to experience Bill Callahan's lyrical and melodic genius in the intimacy of the Chamber Hall as part of Contemporale.
Show Information
【Shanghai】
Date: November 23, 2014 Sunday
Time:7.45pm*
*Performance will start promptly at 7.45. Please arrive 45 minutes prior to show time.
Location: Shanghai Symphony Orchestra, Chamber Hall
Address: 1380 Middle Fuxing Road, Xuhui District, near Baoqing Road (徐汇区复兴中路1380号,近宝庆路)
Price:130RMB
Presale link: https://yoopay.cn/event/BillCallahan
Please complete your payment within 30 mins, otherwise your reservation will not be processed.
* Pre-sales end on 23:30, Nov. 22nd, 2014

About Split Works:
Split Works is a Beijing and Shanghai based concert promotion agency. Since 2006, we've been putting on killer parties and shows throughout Asia, working with brilliant artists from across the globe.  In 2009, we launched  JUE | Music + Art and also produce branded campaigns through our sister company, communications agency Splatter. We love China, we love music, we love you.
Links
Shanghai Symphony Orchestra official website:www.sh-symphony.com
Split Works official website:www.spli-t.com
Drag City official Bill Callahan webpage: www.dragcity.com/artists/bill-callahan