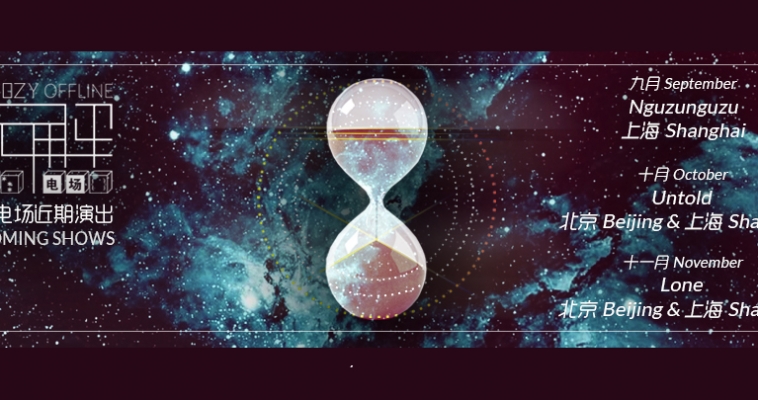 Wooozy Offline, your favourite electronic series, is back to bring the heat and then cool you back down just in time for autumn. Confirming its authority on all things fresh and happening, the series welcomes L.A. duo Asma Maroof and Daniel Pineda as Nguzunguzu to bounce the walls of Shanghai's The Shelter on September 20. Untold, hot producer of mixes for The XX, José James, Ke$ha Boys Noize, and Moderat, follows in October making stops in both Beijing and Shanghai, before jetting to Tokyo. In November, Beijing and Shanghai get a dose of Lone, known for lazily contemplative sounds that work up a sun-speckled futurism.
Backed by China's online indie music hub, Wooozy.cn, the Offline Series is dedicated to bringing forward thinking and pioneering electronic artists to play with local DJs. Starting off with New York Transit Authority in April and then Bok Bok in May, Wooozy Offline aims to bring fresh ideas and like a shot of adrenaline into China's electronic scene, get things moving in a forward direction. So get off that couch and move those hips to some seriously good beats from International and Chinese DJs this autumn! 
Wooozy Offline Series
September
Nguzunguzu – Shanghai
October
Untold – Beijing & Shanghai
November
Lone – Beijing & Shanghai
About Wooozy:
As an online music hub, Wooozy.cn has been covering the best and the freshest music from all around the world since 2009. Wooozy Offline started in 2014 and is more than a party, a workshop, or an event – it's a bridge connecting China's local electronic music scene with the world.