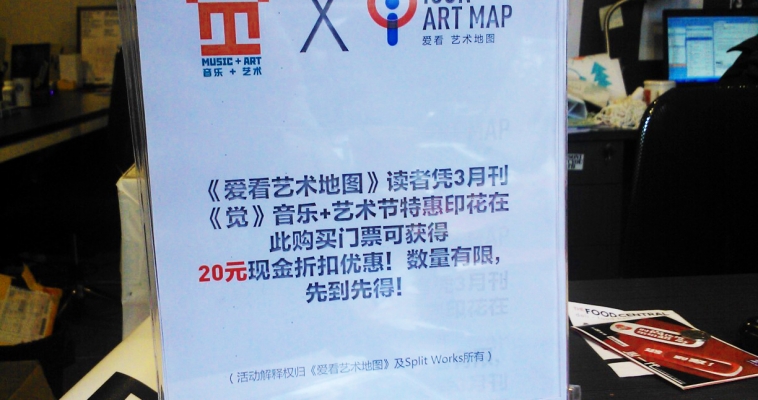 Thanks to our friends at Icon Art Map, you won't get lost in the middle of Moganshan warehouses ever again. JUE | Music + Art has teamed up with the fine folks behind Shanghai's (China's?) No. 1 art map to bring every art event to your fingertips. And what's more, a copy of the map will even get you discounts on tickets to select festival gigs.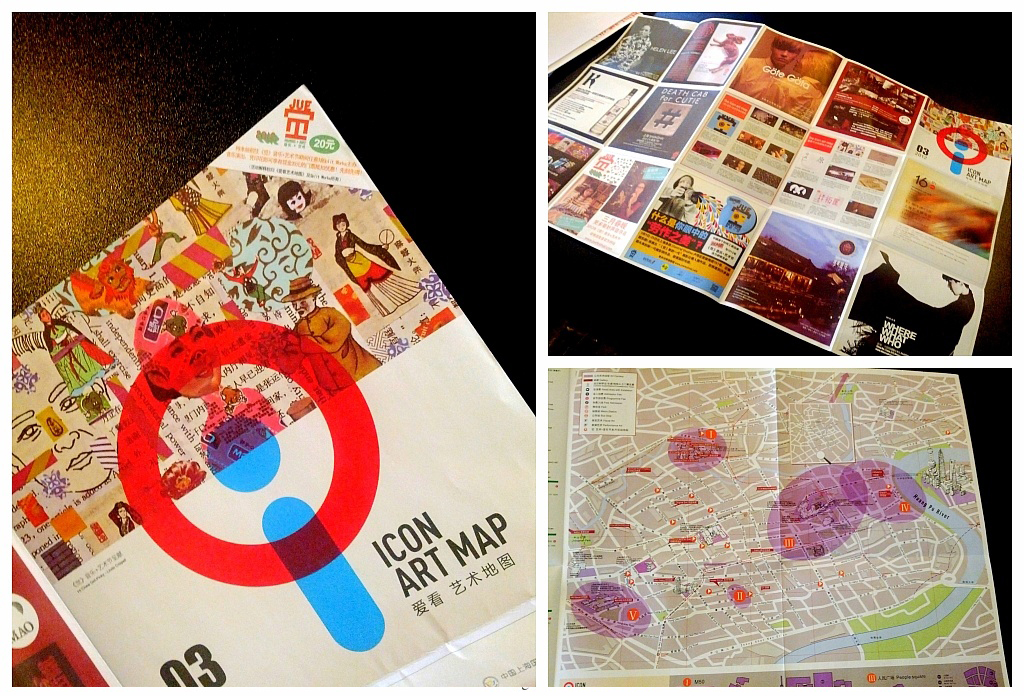 It's simple: pick up a copy of the Icon Art Map, available at fine houses of art, culture, music and more around Shanghai. Tear out the special JUE | Music + Art insert and bring it to JUE gigs for 20RMB off the door ticket price!
There are a limited number of discounts for each show, so get there early to guarantee you get in on the deal. At the venue, look for the JUE x Icon Art Map sign in the window. If you see it's still there, it's your lucky day, and you get 20RMB off the ticket price! When we've sold the pre-determined number of discounted tickets, we'll take the sign down, and all tickets will return to full price (whether you show up with the map or not).
Here are the gigs where you can present the map, and the number of discounted tickets we'll be selling:
SHANGHAI:
►Death Cab for Cutie @ Yunfeng Theater (10 tickets)
March 9, Friday
►Courtney Wing @ Yuyintang (4 tickets)
March 14, Wednesday
►Steve Mackay @ Yuyintang (4 tickets)
March 19, Monday
►Summer Lei + BIT Sound @ Mao Livehouse (8 tickets)
March 21, Wednesday
►Chapelier Fou @ Yuyintang (6 tickets)
March 21, Wednesday
►Eatliz @ Yuyintang (4 tickets)
March 23, Friday
►Devil Music Ensemble @ Art Labor (4 tickets)
March 24, Saturday
More show info please check: www.juefestival.com
————————————————————————————————
The Icon Art Map is available for free at many art galleries, livehouses, cultural centers and more all over Shanghai (ONLY) . Full of events listings and detailed maps, it is the perfect resource for people looking to inject more art into their everyday lives.