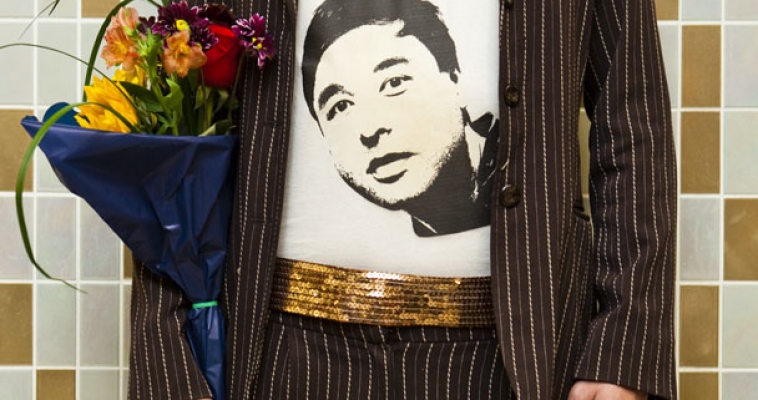 JUE | Music + Art 2012:
Soul-warming Canadian Folk Singer Courtney Wing
Date: 14th Mar 2012, Wednesday, 9 PM
Venue: Yu Ying Tang
Address: 851 Kai Xuan Lu, near Yan'an (w) Lu
Ticket Price: 30RMB
———————————————-
Date: 18th Mar 2012, Sunday, 9 PM
Venue: Jianghu Bar
Address: No.7 Dongmianhua Hutong, Jiaodaokou Nandajie, Dongcheng District
Ticket Price: 30RMB
———————————————————————-
Multi-instrumentalist Wing is backed by a supporting cast comprising musicians who've played with Godspeed You! Black Emperor, Bell Orchestre, Arcade Fire, Amon Tobin, and the 10-piece opera collective Liederwolfe. Together, this dynamic group contributes to Wing's neo-folk compositions with symphonic textures so rich they melt even the most bitter-struck hearts.
Since the group's formation in 2008, Wing accepted an invitation by the CBC to play an exclusive performance for an intimate audience at a local Montreal studio. Following their national radio debut, Wing played a triumphant showcase at the NXNE conference where the group not only played to a packed house but also graced the cover of NOW Magazine and received the critic's choice nomination for 'bands not to have missed.
Since the beginning of his professional career in 2001, Wing has completed three albums – 'Bouquet of Might & Fury' (2010 – Bonsound), 'Starlight Shuffle' (2005 – Maple Music), and 'For the Good Times' (2001), and has produced and recorded numerous albums for various artists.  Wing has also composed and licensed music for HBO, Ubisoft, Eidos, Alliance, Warner, Kraft, Fubar 2, CBC, Bravo, and the National Film Board of Canada.
JUE Festival website:www.juefestival.com
Courtney Wing's website:www.courtneywing.com
Split Works:www.spli-t.com