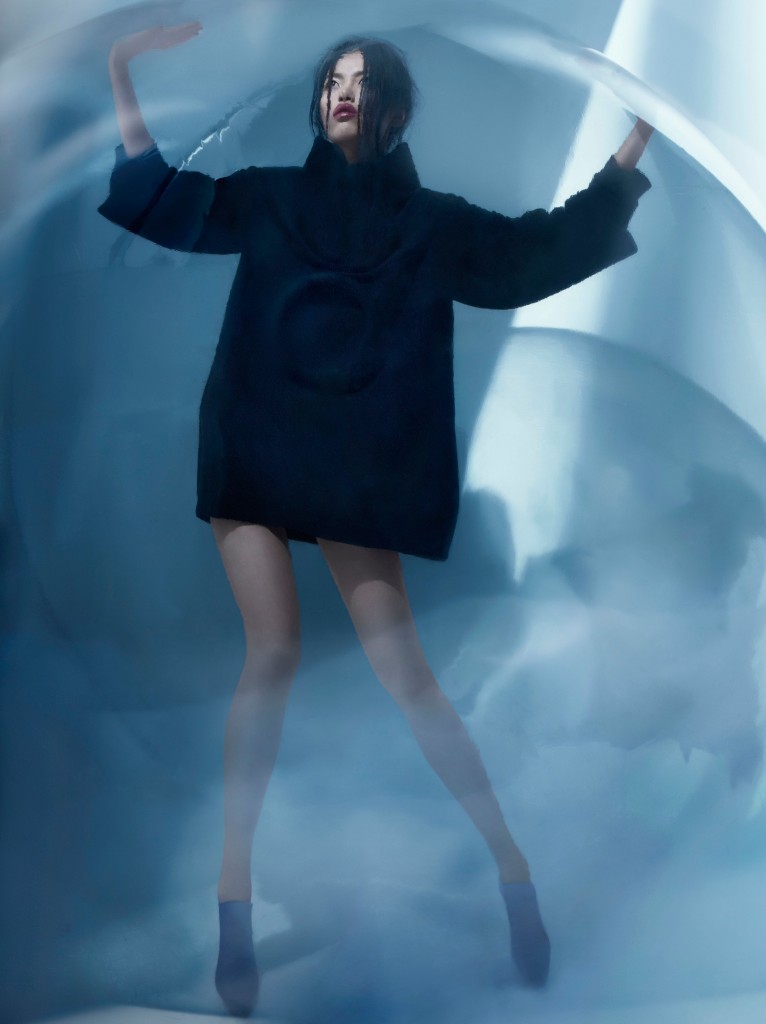 After three months' of hard work from the entire JUE NEXT GEN team, JUE | Music + Art and Central Studios are delighted to formally announce the winner of JUE NEXT GEN 2013: Mr. Dong Yao Tong. The panel of judges felt that Mr. Dong's winning photographs truly embodied the spirit of this year's theme, High Fashion, in their creativity, composition and artistic vision.
Dong Yao Tong's three prizewinning images all displayed a sophisticated understanding of fashion editorial photography and untapped talent within the medium. Under the tutelage of JUE NEXT GEN partner and sponsor Central Studios, Central Studios director Rodney Evans and noted fashion photographer Matthieu Belin, Dong was able to fully realize his vision. Utilizing a life-sized transparent PVC sphere as his main prop in the prize shoot, Dong used dry ice as a special effect, creating a mystical fairy tale-esque environment for the model.
JUE NEXT GEN would like to extend a hearty round of congratulations to all entrants, sponsors, judges and supporters of this year's competition. Thank you to Central Studios, Rodney and Matthieu for all their support and guidance this year. We look forward to an even better JUE NEXT GEN in 2014!
Check out a behind-the-scenes video from the prize shoot!
[vsw id="http://player.youku.com/player.php/sid/XNTU2MTQxODI0/v.swf" source="youku" width="425″ height="344″ autoplay="no"]