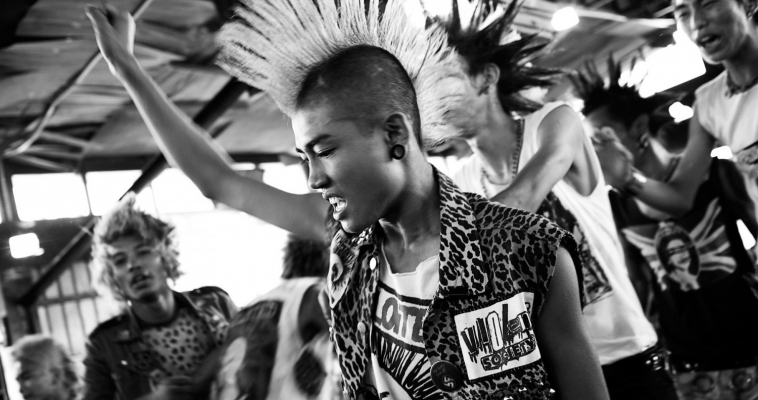 JUE | MUSIC + ART 2014 X Asian Cinema Week Opening Event: Yangon Calling – Punk in Myanmar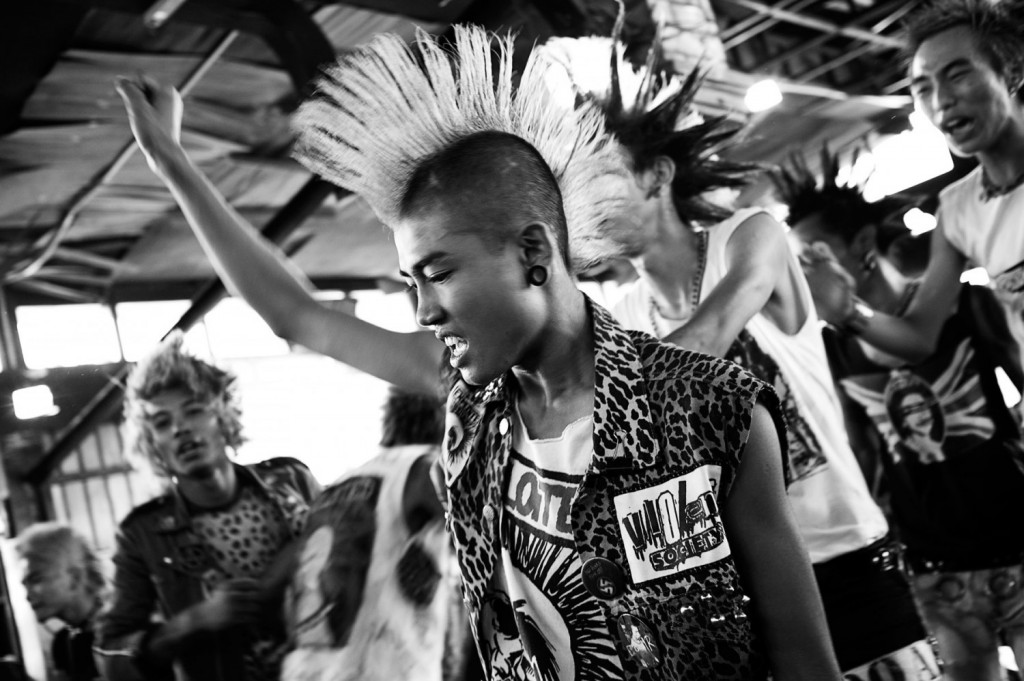 Yangon Calling is a documentary movie about the Burmese Punk Rock underground, directed by Berlin based filmmakers Alexander Dluzak and Carsten Piefke.
For young Burmese, punk provides a way to stand up against the pressures they have to face in their day-to-day lives. In the 90′s, sailors brought the first punk rock cassettes into the isolated country. Since then a scene with several hundred followers has emerged in Yangon. Over the course of six weeks, the filmmakers accompanied a group of notable punks to their homes, met their friends and families, went along with them to work in a tailor shop and tattoo studio, checked out their rehearsal rooms and hung at secret concerts. They spoke with punks who had sat in jail and fought their frustrations with heroin. Yangon Calling is a film about life, about personal tragedy and the struggle for freedom.
The screening will be accompanied with a talk by Alexander Dluzak. 
Alexander Dluzak (1976, Hamburg/Germany) lives as a filmmaker and TV journalist in Berlin and Tokyo. He specializes in reporting about art, music and subculture, with a strong focus on Asia.
Carsten Piefke (1970, in Berlin/Germany) lives as a filmmaker and video editor in his hometown Berlin. He has directed three documentary movies and edited countless movies about various cultural topics.
About JUE | Music + Art Festival:
觉 / JUE (pronounced joo-eh) –verb: to sense; to awaken. JUE | Music + Art is an annual urban festival that embraces the whole of Beijing and Shanghai. Celebrating its 6th year in 2014, JUE is all about showcasing the best of local creative communities in these two great cities, as well as inviting artists from around the world to share their talent with China. We're all about community, doing everything we can to set an intimate vibe, and to carefully weave every one of our artists and events into a multidisciplinary masterpiece.
Links:
INFO
【Beijing】
Date: Tuesday, March 11th, 2014
Start Time: 19:30
Venue: MOMA Auditorium
Location: Skywalk, Dangdai MOMA North Zone, No.1, Xiangheyuan Road, Dongzhimen, Dongcheng District
Ticket: 50 RMB (Presale) / 60 RMB (Door)
* Pre-sales end on 23:30, Mar. 10th, 2014
【Shanghai】
Date: Wednesday, March 12th, 2014
Start Time: 19:30
Venue: Mingsheng Art Museum
Location: bldg F, NO.570 West Huaihai Road
Ticket: 50 RMB (Presale) / 60 RMB (Door)
* Pre-sales end on 23:30, Mar. 11th, 2014
THIS EVENT IS PART OF ASIAN CINEMA WEEK In 2014 we warmly welcome back Asian Cinema Week into the JUE | Film program. In 2013 Asian Cinema Week was a bold call to cinematic arms. Including feature films, documentaries and shorts from all over Asia (alongside live music, panels and various other interactive events), the inaugural edition carved out a space where local filmmakers and fans alike could collide, share ideas and develop their works. Asian Cinema Week is an outstanding platform for exposing the best of Asian underground cinema.