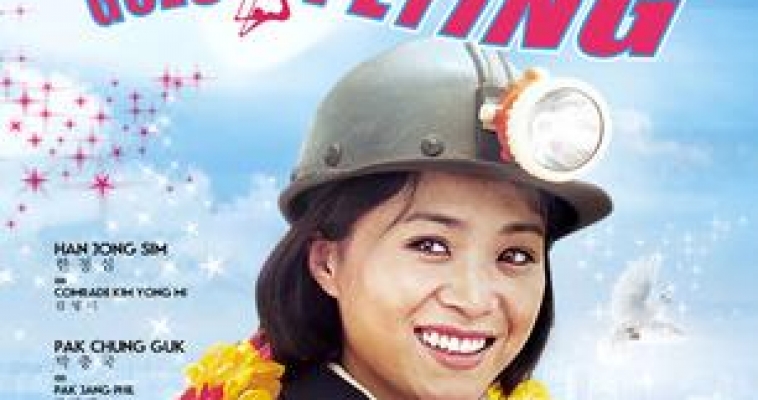 JUE | MUSIC + ART 2014 X Asian Cinema Week Closing Event: Comrade Kim Goes Flying
Comrade Kim goes Flying is North Korea's first "girl power" movie. It explores the story of a girl who's trying to reach for her dreams, to carve out her own future.
Comrade Kim Yong Mi is a North Korean coal miner. Her dream of becoming a trapeze artist is crushed by the arrogant trapeze star Pak Jang Phil, who believes miners belong underground and not in the air.
Take a breather and settle yourself for this heartwarming story of an ordinary girl trying to make the impossible possible.
The screening will be accompanied with a talk by Director Nick Bonner. 
About JUE | Music + Art Festival:
觉 / JUE (pronounced joo-eh) –verb: to sense; to awaken. JUE | Music + Art is an annual urban festival that embraces the whole of Beijing and Shanghai. Celebrating its 6th year in 2014, JUE is all about showcasing the best of local creative communities in these two great cities, as well as inviting artists from around the world to share their talent with China. We're all about community, doing everything we can to set an intimate vibe, and to carefully weave every one of our artists and events into a multidisciplinary masterpiece.
Links:
INFO
【Beijing】
Date: Sunday, March 16th, 2014
Start Time: 19:30
Venue: MOMA Broadway Film Center
Location: North area of Dongzhimen MOMA, 1 Xiangheyuan Lu, Dongzhimen
Ticket: 60 RMB (Presale) / 80 RMB (Door)/
* Pre-sales end on 23:30, Mar. 15th, 2014
【Shanghai】
Date: Sunday, March 23rd, 2014
Start Time: 19:30
Venue: Shanghai Film Museum
Location: 595 Caoxi Bei Road, near Puhuitang Road
Ticket: 100 RMB (Presale) / 120 RMB (Door)
* Pre-sales end on 23:30, Mar. 22nd, 2014
THIS EVENT IS PART OF ASIAN CINEMA WEEK In 2014 we warmly welcome back Asian Cinema Week into the JUE | Film program. In 2013 Asian Cinema Week was a bold call to cinematic arms. Including feature films, documentaries and shorts from all over Asia (alongside live music, panels and various other interactive events), the inaugural edition carved out a space where local filmmakers and fans alike could collide, share ideas and develop their works. Asian Cinema Week is an outstanding platform for exposing the best of Asian underground cinema.