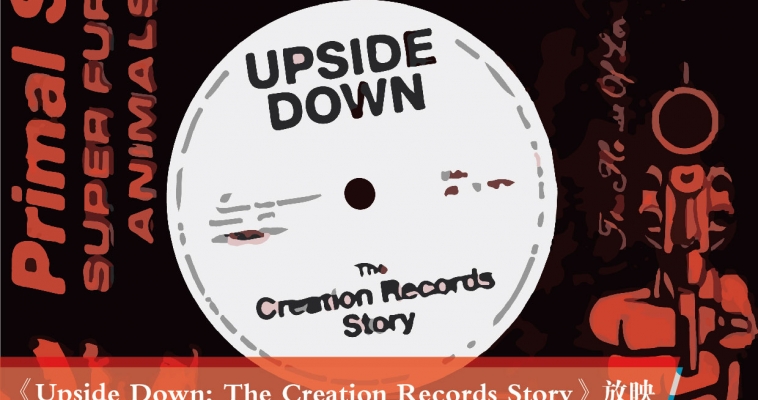 Upside Down: The Creation Records Story (with Chinese subtitles)
Saturday, January 12th, 2013 @ 2:30 PM
Beijing & Shanghai & Xi'an & Guangzhou
Free Entry
Beijing
XP
Southwest Corner of Di'anmen Intersection (behind the chestnut stand)
Shanghai
390 Live
No.390 Panyu Rd., nr. Fahuazhen Rd., Changning District
Xi'an
Jennifer's Cafe
No.127 Youyi Xi Rd.
Guangzhou
Old Canton Youth Hostel
No. 22 Xuguyuan Rd. Yuexiu District
About Creation Records
Founded in 1983 by Alan McGee, "Slaughter" Joe Foster and Dick Green, Creation Records was the voice of a generation when it came to British independent rock music. From early signees such as the Jesus and Mary Chain and Primal Scream to the later additions of My Bloody Valentine and Oasis, the bands in the Creation Records stable went on to put out some of the defining music of the late twentieth century.
Nearly 10 years after the label shut down for good, filmmaker Danny O'Connor brings all the minds behind Creation Records – including McGee, Noel Gallagher, Bobby Gillespie (Primal Scream), Mark Gardener (Ride), the Jesus & Mary Chain, Teenage Fanclub, My Bloody Valentine and many more – back together to reminisce about one of the most important record labels of its time.
About Wooozy Community Films
Wooozy Community Films are a new initiative started by Wooozy.cn, with screenings in both Beijing and Shanghai. The impetus for these events comes from our knowledge of many groundbreaking music documentaries which music fans in Mainland China have found difficult to access. Therefore, the Wooozy Community Films fill that gap: music documentaries, subtitled in Chinese.
Every two months, we will hold a screening in both Beijing and Shanghai. Not just movies, the film screenings will also include post-film discussions, cultural salons, appearances by special industry guests and more. We hope that the screenings will foster a sense of community and camaraderie between music fans in each city. Last but not least, there will even be special prizes for lucky attendees. So what are you waiting for?
Wooozy.cn: http://www.wooozy.cn
Creation Records: http://www.creation-records.com
Upside Down: http://www.upsidedownthemovie.com/