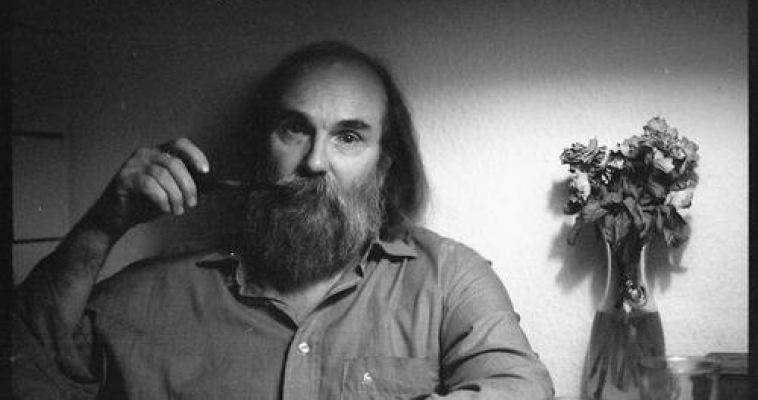 SHANGHAI SYMPHONY ORCHESTRA
CONTEMPORALE
Curated by Split Works
Presents: LUBOMYR MELNYK
"Lubomyr Melnyk's music sounds like nothing else… any fans of minimalism and maverick experimentalism with an immensely attractive sound should check out Melnyk's phenomenal performance of his unique music." – AllMusic
On October 19th, the Split Works // Shanghai Symphony Orchestra partnership series, Contemporale, returns with one of the most interesting and innovative pianists playing world stages today. Master of the "Continuous Piano" technique, Lubomyr Melnyk creates complex layers of sound that rise and fall like the waves of a mighty ocean. Following on from piano poet Moonface, Lubomyr will emerge as a completely different but an equally wonderful experience.
Classically trained and greatly affected by the minimalist movement in the early 1970s, Lubomyr Melnyk developed his own unique language for the piano, the continuous piano technique, named after the principle of maintaining a continuous, unbroken stream of sound. This highly melodic form uses extremely rapid notes and note-series to create a dense and lush tapestry of sound.
Mastering Lubomyr's complex note patterns and speeds makes his music all but impossible for the normal pianist, making the kinetic athleticism of a Melnyk performance utterly unique. His focus is on the actual sound of the piano as much as the harmonies and melodies of the music. Lubomyr's virtuoso piano technique forms overtones that blend, collide or even create new melodies in rare moments, shaping his compositions beyond their original forms. These compositions truly carry the listener to new realms and to witness one of his rare live performances is nothing short of a magical experience.
Through the 70's and 80's, Melnyk released a number of solo piano and ensemble works on the Bandura label while at the same time composing a huge repertoire that was rarely heard until the CD reissue of KMH: Piano in the Continuous Mode on the Unseen Worlds label in 2007. Audio Review had called the original 1979 release of KMH "one of the ten most important albums of modern music."
In what has amounted to a stunning comeback, in 2013 Melnyk released solo albums on Hinterzimmer, Unseen Worlds and Erased Tapes labels, as well as a highly acclaimed duo album with guitarist James Blackshaw.
Lubomyr Melnyk has emerged as an important entry in the history of contemporary classical music, as well as a vital performer for the 21st Century. Shanghai Symphony Orchestra and Split Works look forward to hosting this amazing composer on October 19th as part of our Contemporale series.
Show information
【Shanghai】
Date: October 19, 2014 Sunday
Time:7.45pm*
*Performance will start promptly at 7.45. Please arrive 45 minutes prior to show time.
Ticket:100RMB
* Limited Tickets Available (ONLY 300 Tickets)
Prsale Link: https://yoopay.cn/event/LubomyrMelnyk
Please complete your payment within 30 mins, otherwise your reservation will not be processed.
Location: Shanghai Symphony Orchestra, Chamber Hall
Address: 1380 Middle Fuxing Road, Xuhui District, near Baoqing Road (徐汇区复兴中路1380号,近宝庆路)

About Split Works:
Split Works is a Beijing and Shanghai based concert promotion agency. Since 2006, we've been putting on killer parties and shows throughout Asia, working with brilliant artists from across the globe. In 2009, we launched JUE | Music + Art and also produce branded campaigns through our sister company, communications agency Splatter. We love China, we love music, we love you.
Link:
Split Works official website:www.spli-t.com
Lubomyr Melnyk Official Website: www.lubomyr.com