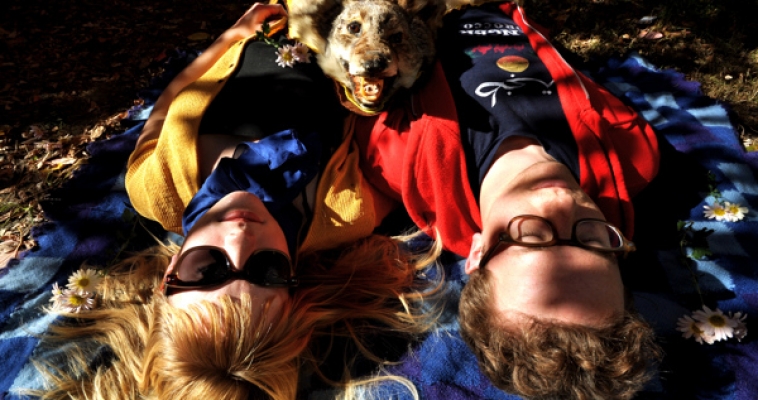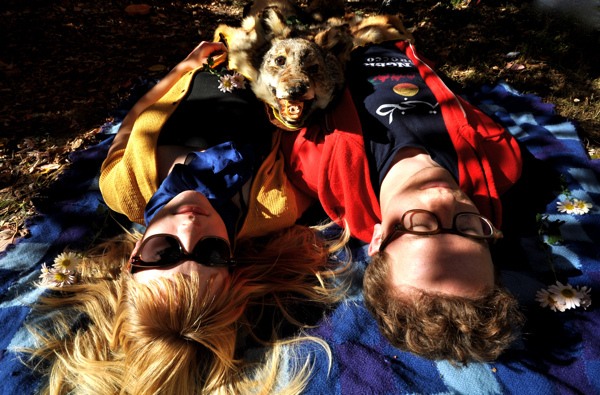 Known to most of the world for the Orioles, The Wire and/or blue crabs, ever since the mid-2000s Baltimore has nurtured a lively independent music scene anchored by the likes of Animal Collective and Beach House. Enter into the mix Andy Stack and Jenn Wasner, otherwise known as Wye Oak. Stack drums and plays keys, Wasner takes on vocal and guitar duties. Inevitable comparisons to Victoria Legrand aside, the duo play a highly appealing, infectious and mesmerizing brand of "21st century folk" with dream-pop and shoegaze influences. A much more apt comparison for Wye Oak would be the alternating boy-girl vocals and penetrating riffs associated with Yo La Tengo.
After recording and mixing their first two records themselves, Stack and Wasner along with their record label, Merge, enlisted the skills of mixing engineer John Congleton (St. Vincent, Shearwater) to imbue 2011's Civilian with the sound of shoegaze guitars, nearly-melodic rhythms and impeccable splashes of electronic color. Released to near-universal acclaim, fans of TV's The Walking Dead will also recognize the title track from its use in the series' second season finale. The first band under storied label Merge Records' stable to play in China, Split Works is delighted to welcome Wye Oak for their first shows here!
Show Information:
Shanghai
Date: Friday, May 17th, 2013
Time: 9:30PM
Venue: 390 Bar
Address: No. 390 Panyu Rd., nr. Fahuazhen Rd.
Support: sister whale
Tickets: 50 RMB (Student) / 70 RMB (Door)
Beijing
Date: Saturday, May 18th, 2013
Time: 9:00PM
Venue: 2 Kolegas
Address: 21 Liangmaqiao Lu, Chaoyang District (Inside the Drive-In Movie Theatre)
Support: Bloody Woods
Tickets: 50 RMB (Student) / 70 RMB (Door)
Links: