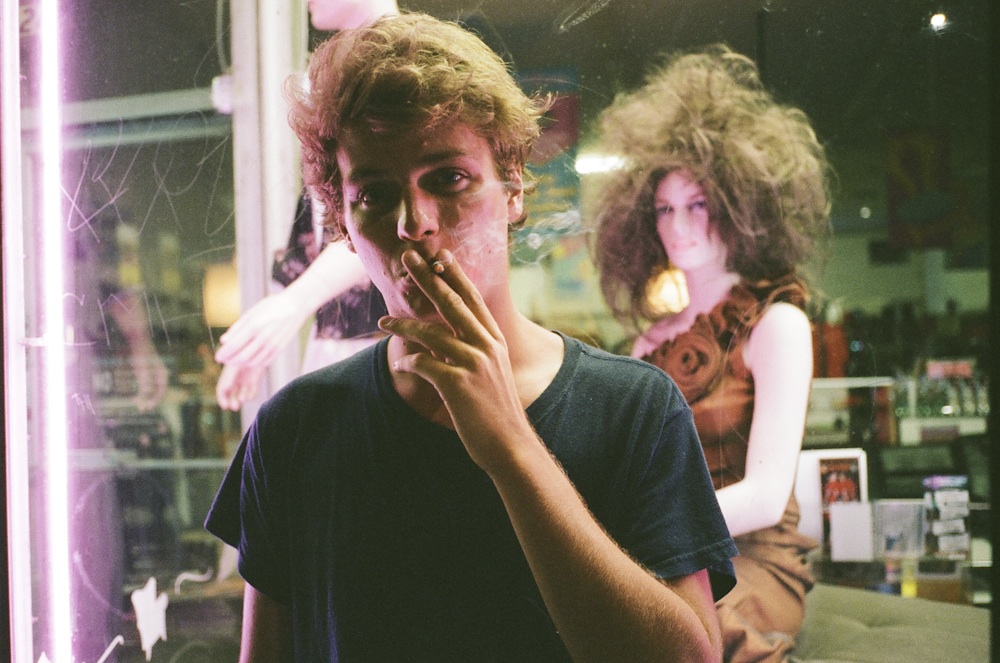 Gird your loins and hide your women: Mac DeMarco is coming to China. Canada's favorite son and latest lo-fi wunderkind (who is still a kid) is gearing up for a full Asian tour (booked by our sister agency Scorched ), including dates in Beijing and Shanghai.
SHOW INFORMATION:
Beijing // Friday, November 29, 2013, 9PM // MAO Livehouse // No.111 East Gulou Dajie // Tickets:80RMB (door) / 60RMB (student) // Support: The Twenties
Shanghai // Saturday, November 30, 2013, 9PM // Yuyintang // No.851 Kaixuan rd. nr. West Yan'an rd. // Tickets:80RMB (door) / 60RMB (student) // Support: Tom Loved Katie
The latest irreverent voice in indie rock, DeMarco burst onto the scene as a rambunctious teenager known for wildly unhinged live performances and not-so-subtle range of promo photos accompanying his debut Rock and Roll Night Club 12". However, the glam facade was purely that, an image that was manufactured for fun to confuse the stiff and compartmentalizing world of indie music journalists. It wasn't all a jest however, as that EP covered a whole range of music styles that were latent in the ex-Makeout Videotape frontman's already impressive slough of cassette-only releases. The sincere and warm Mac who sang "Only You" was the same lipstick-wearing sleazoid that crooned "Baby's Wearing Blue Jeans" and that suited him and his listeners just fine.
Fast forward to six months later. The same DeMarco releases his Captured Tracks (Beach Fossils, Wild Nothing, DIIV) debut, 2. The same artist shows off natural ability as a singer, songwriter and producer. With a new arsenal of recording gear, the fidelity has substantially improved without compromising the immediacy and organic quality of his prior releases under any moniker. The results are immediately rewarding, from the warm "Cooking Up Something Good" to the heartfelt "My Kind of Woman." It's obvious Mac is presenting himself musically in the most sincere way possible, no matter what happens in his wild videos or live shows. "Freaking out the Neighborhood," Mac's apologetic ode to his loved ones about such public behavior, shows that Mac DeMarco is still with us, coming along for the ride, getting everyone else in trouble. Even so, the maturation process of Mac DeMarco, recording artist, is in full swing. He did, after all, turn 22 shortly after that release.
One of the hardest working men in rock 'n roll, DeMarco has been kept busy since the release of 2 by touring with Phoenix, raising the (nonexistent) roof at this past July's Pitchfork Music Festival in Chicago and playing endearingly lo-fi Weezer covers. This winter, he brings his spastic, unpredictable live show to China for the very first time. Caution: climbing rockstars ahead.
Mac DeMarco – Ode to Viceroy (Pitchfork Festival 2013)
[vsw id="http://player.youku.com/player.php/sid/XNTk5MDg0MDUy/v.swf" source="youku" width="425″ height="344″ autoplay="no"]
Links:
Mac DeMarco: macdemarco.bandcamp.com
Listen on Douban: site.douban.com/macdemarco
Split Works: www.spli-t.com