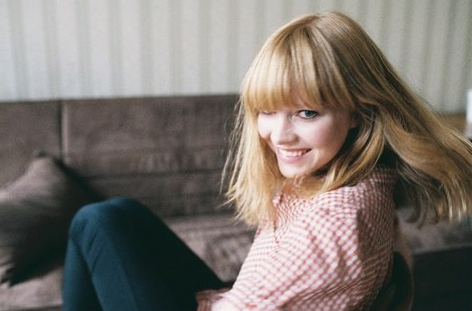 With a husky soprano that evokes the sounds of Kate Bush and Feist, Lucy Rose is the newest British songbird poised to conquer hearts and minds around the world. With a new album under her belt and her star firmly in the ascendant, Warwickshire songstress Lucy Rose is making her own destiny and shaping her future like no other new artist.
Only 23 years old, Rose sprung to fame singing on Bombay Bicycle Club's albums "Flaws" and "A Different Kind of Fix." After arriving in London from rural Warwickshire ostensibly to read geography at University College London, Rose instead sought out open mic nights and other musicians, performed constantly and worked to establish herself in the London scene. Her tireless dedication has paid off first in supporting roles, but now more and more she is the main event. On the back of her pure voice and heartfelt songwriting, Lucy Rose has met with success that major label-backed musicians only dream about, while sticking to a fully DIY ethos.
Gearing up to tour in support of her first full-length album Like I Used To, Lucy Rose is in the vanguard of the next generation of English singers in the vein of Adele, Ellie Goulding and Florence Welch. Split Works is proud and delighted to be bringing Lucy Rose to China for her first shows. We'll see you there.
Tour Dates
【Shanghai】
Monday, December 3th,  9pm @ Yuyintang
851 Kaixuan Lu, nr. Yan'an Xi Lu
Changning District
Support Act: Sister Whale
Tickets: 70RMB (Door) / 50RMB (Student)
【Beijing】
Wednesday, December 5th, 9pm @ Jianghu Bar
7 Dongmianhua Hutong
Jiaodaokou Nan Dajie, Dongcheng District
Support Act: Little Punk
Tickets: 70RMB (Door) / 50RMB (Student)