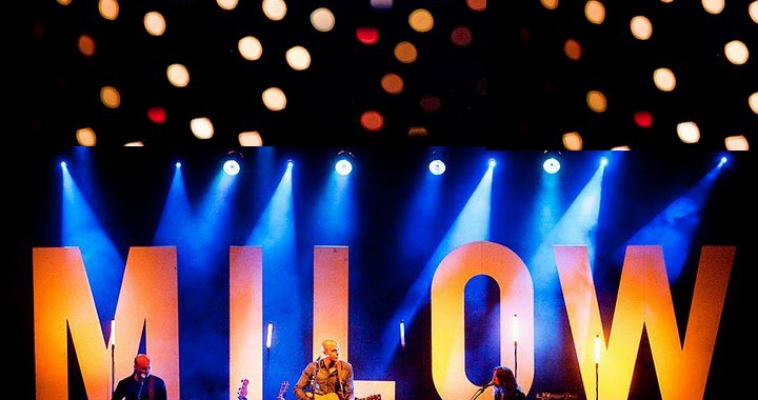 Belgian singer-songwriter Milow ready to charm China
SCHEDULE:
Oct 2nd, Tuesday, Beijing
MAO Livehouse
Time: 9:00 PM
Address: No.111 Gu Lou Dong Da Jie, Dongcheng District
Ticket Price: 60 RMB  (Door)
Online Tickets Booking:
–          Taobao:http://item.taobao.com/item.htm?&id=15792705447
————————————————————————————————————————————
Oct 3rd, Wednesday, Shanghai (Rabbit's Foot Festival #Day 2# presented by Taihe Live and Split Works)
Yuyintang
Time: 7:30 PM
Address: NO.851 Kaixuan Rd., Changning District
Ticket Price: 80 RMB (Door)
Ticket Hotline: 1360 164 7747 (Mon.–Fri., 10 am–6 pm / EN & CN)
* Rabbit's Foot Festival 2-Day Ticket Package:120 RMB
–          Taobao:http://item.taobao.com/item.htm?id=15789874228
Click 【 Here】to know more about Rabbit's Foot Festival
———————————————————————————————————————————
"Every time I get on stage, I feel like that's an opportunity to show a little bit more of myself."
Over the last five years Belgian artist Milow (born Jonathan Vandenbroeck) has emerged as one of Europe's most exciting young talents: a plugged-in singer-songwriter with the ability to touch a crowd and the pop know-how required to make great records. He's an old-school soul with a new-fashioned sensibility, a troubadour fascinated by technology. Milow's music gleams with the inherited songcraft of his heroes—Ryan Adams, Bruce Springsteen, Jack Johnson—but it also reflects a point of view all his own, with specific concerns about growing pains and the future of his generation.
This combination of the intimate and the widescreen has won Milow a devoted fanbase across Europe, not to mention a list of achievements that includes number-one singles, platinum albums, sold-out tours, performances at some of the world's most prestigious festivals and millions upon millions of YouTube hits. What's more, he's accomplished all this as his own boss, releasing music through Homerun Records, a label he founded in his bedroom.
Milow has shared the stage with Jack Johnson and Brett Dennen. Even Kanye West is a fan and posted Milow's cover of "Ayo Technology" to his tastemaking blog, helping drive the song's eye-popping video to its current total of over 65 million views.
This October, Split Works in cooperation with Taihe Live is proud to present Milow's first China tour. He will be performing at the Rabbit's Foot Mini Festival in Shanghai as well as a solo headlining show in Beijing. A sophisticated music-scene veteran with the bottomless energy of a beginner, Milow is ready for what's next.
Milow – Ayo Technology (Live)
In October Split Works welcomes Milow to China for the first time. He will be playing at Taihe Live and Split Works' Rabbit's Foot festival in Shanghai as well as a solo date at MAO Livehouse in Beijing.
Related links:
Split Works official site: www.spli-t.com
Taihe Live official site: www.taihelive.com
Milow official site: www.milow.com