Jue | Music + Art 2011 presents
Folk & Indie-pop goodness: A GOOD DAY Records showcase
Mr. Dadado & We Save Strawberries China Tour
 
Event Photos (by Joost Brokke; Click to enlarge)
[flickr album=72157626313632916 num=5 size=Thumbnail] Shanghai, Mar 11, Fri
@ Yuyintang
Door Time: 19:30
Address: 851 Kaixuan Lu, by Yan'an Xi Lu, Chang Ning District
Support: Redredmushroom
Price: 80 RMB(presale) / 120 RMB(door)
Presale tickets available on Feb 23 on shop62103895.taobao.com and at Source (everyday 11am – 10pm) 158 Xinle Lu, Xuhui District, 021-54044708
 *******************************************************
Beijing, Mar 12, Sat
@ MAO Livehouse
Door Time: 19:30
Address: 111 Gulong Dong Street, Dongcheng District 
Support: Kulu
Price: 80 RMB(presale) / 120 RMB(door)
Tel: 010-64025080
Presale tickets on sale on Feb 23 on shop62103895.taobao.com and at Plastered T-Shirts (every day 10am – 10pm) 61 Nanluoguxiang, Dongcheng District, 010- 64078425
Check www.juefestival.com for ticketing info
 =====================================
About We Save Strawberries
We Save Strawberries was formed in the end of last century. They released their first studio album "Solar System" in 2002. They exhibited a unique electronic rock music style, and brought in clear creative concepts in their debut album. Setting a new model for indie bands, WSS was the most expecting indie band at that time. The song "Comfortable" from the debut album is still a popular sweetheart of many radio DJs.
After 8 years of waiting.Right now, the brand new "We Save Strawberries" is back! They keep their electronic rock music style and bring back more new songs and solid live performances; they will definitely drop an atom bomb in today's rock music scene!
About Mr. Dadado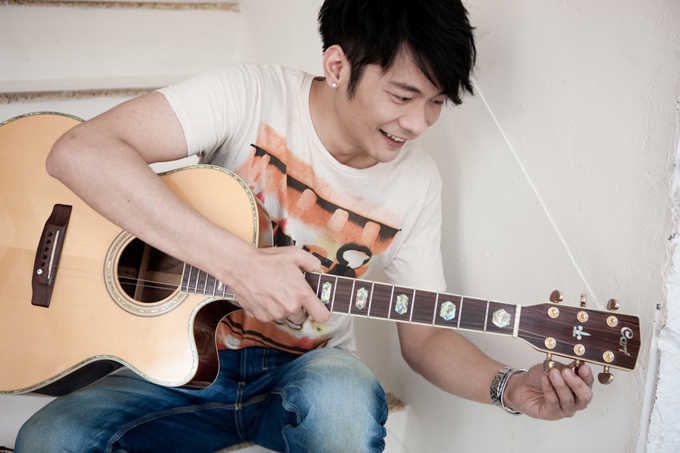 Dadado Huang once said " I want to change the world with my music." You might think he is crazy.Many people don't know who he is, but can sing the song of "Shangrila" fluently.We would light up some hopes with his beautiful melodies and warm lyrics.
When Che Guevara rode his motorcycle on his grand journey, no one knew that he could change the whole Latin America. Now, Dadado Huang starts to sing his songs, no body knows if he could bring any changes to this island. However, I have a feeling, maybe he can really make his dream come true.