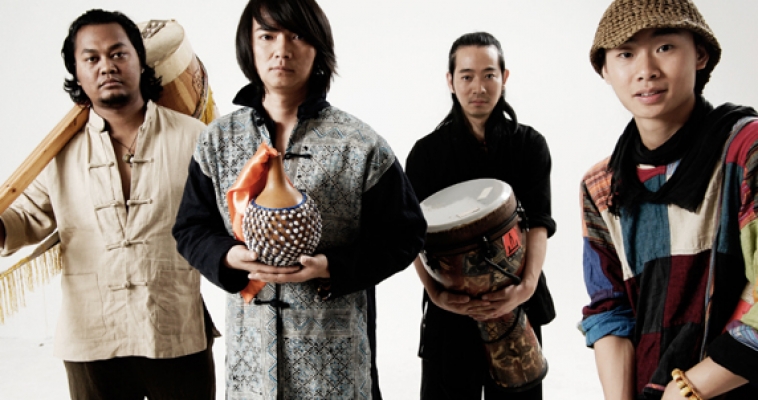 Jue | Music + Art 2011 presents
Wild west Chinese folk, reggae-rockified: Shanren

Event Photos (by ; click to enlarge)
[flickr album=72157626378397824 num=5 size=Thumbnail] Beijing, Mar 18, Fri
@ Tango 3rd Floor
Door Time: 21:00
Address: 3F, No.79, Hepingli Xijie, Dongcheng District (formerly known as the Star Live)
Support: Zhang Guonian
Price: 60 RMB(presale) / 80 RMB(door)
Tel: 15201665539
Check www.juefestival.com for ticketing info
**********************************************
Shanghai, Mar 25, Fri
@ MAO Livehouse
Door Time: 20:00
Address: NO.308 South Chong Qing Road, Lu Wan District
Support: Joker
Tel: 021-64457663
Price: 40 RMB(presale) / 60 RMB(door)
Check www.juefestival.com for ticketing info
Presale tickets available in March on shop62103895.taobao.com
and at Source (everyday 11am – 10pm)
158 Xinle Lu, Xuhui
021-54044708
=======================================
Yunnan Folk-Rock phenomenon, Shanren are a band from mixed ethnic backgrounds – Han, Wa and Buyi.  They aim to promote and preserve the combined and diverse heritage of Yunnan and Guizhou's many ethnic minority groups through their own original compositions and re-workings of local folk melodies.
Shanren fuse Yunnan/Guizhou indigenous music with various modern styles to produce a fresh sound as accessible as it is unique. The popularity of their energetic live shows has recently led to a tour of Korea and a triumphant appearance at the Barcelona Merce Festival 2010. In January 2011 Shanren were invited to represent China at the Reed Midem global music expo in France.
Wild, eccentric and charismatic, Shanren are true ambassadors for China's ethnic diversity in this emerging era of Chinese musical creativity.