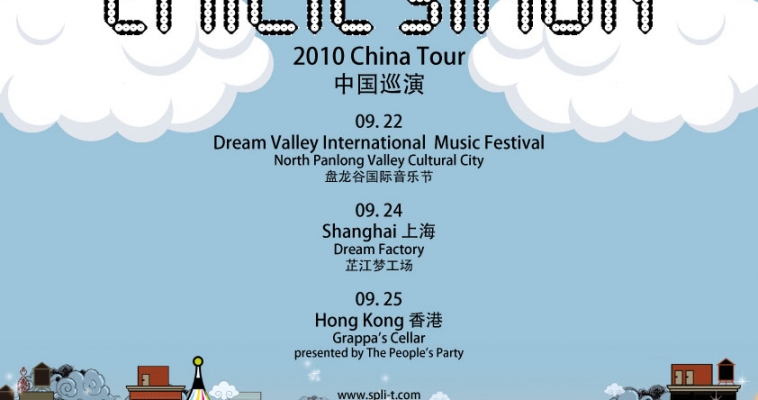 Emilie Simon China Tour in Shanghai and Hong Kong
Event Photos (Click to Enlarge)
Photos by Joe Chou
[flickr album=72157625221650729 num=5 size=Thumbnail]
Surrounded by music from an early age, Emilie Simon was winning critical plaudits as early as 2003, when she recorded a debut album largely written, composed and produced by herself. The self-titled record, Émilie Simon, won Album of the Year at Victoires de la Musique, a prestigious French music award ceremony.
Born in Montpellier in Southern France, Emilie grew up bathed in the Mediterranean sun and immersed in the sound of clarinets and electronic melodies.  Wishing to imbue her second album with a more wintry and polar vibe, she began to record sounds that related to coldness.  Coincidentally, in the midst of her search for sounds for the album she was contacted by film producer Luc Jacquet to compose the original soundtrack for his Oscar award winning documentary film La Marche de l'empereur (March of the Penguins), concerning the annual migration of emperor penguins.
In 2006 Emilie went on to triumph at the Victoires de la Musique ceremony once again, winning the award for the Best Original Film Soundtrack of the year.
In 2009, Emilie started writing songs accompanying herself on a piano, rather than a computer. "I even forbade myself to go near a computer for a year and a half," Emilie said, "I wanted to see what I was capable of without my usual comforts around me." The result was a collection of sounds reflecting Emilie's impression of New York City — an urban, black and white musical that became her most recent album, The Big Machine.  On this album, Emilie's experimental inclination involved the clever use of traditional Chinese instruments together with keyboards as a vestige of her long stay in the heart of Chinatown.
How appropriate.
Emilie Simon China Tour Dates:
Shanghai – Friday – September 24
@ Dream Factory
4/F, 66 Yuyao Lu, near Xikang Lu
RMB 80 (presale) / RMB 120 (door)
Hong Kong – Saturday – September 25
Presented by The People's Party
@ Grappa's Cellar
Jardine House, 1 Connaught Place, Central
HKD 260