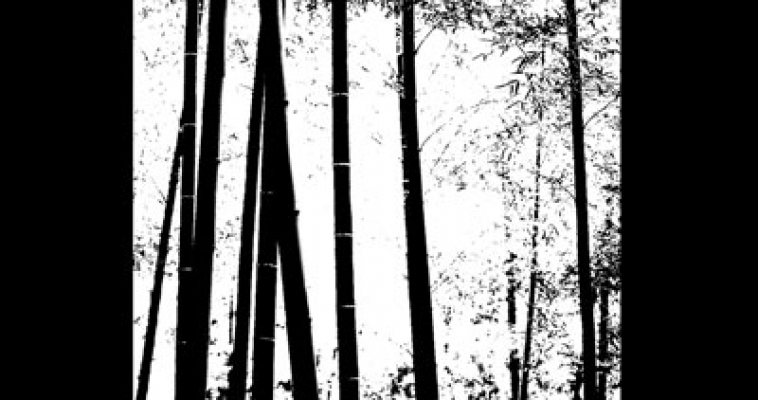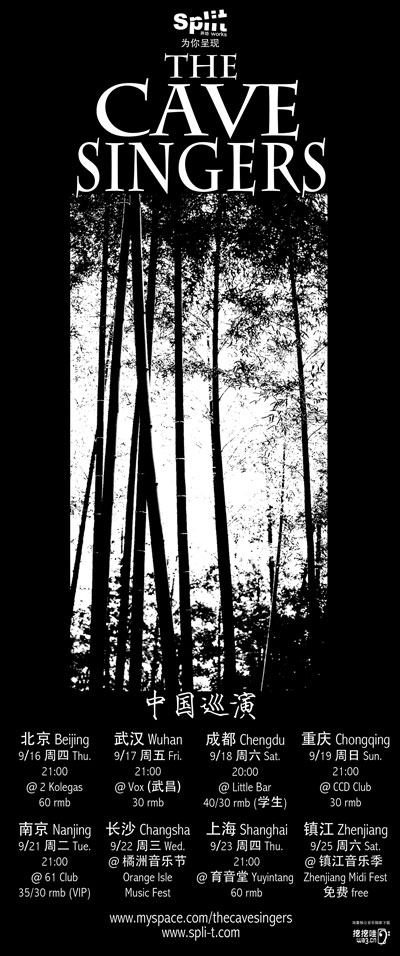 There is a touch of mystery surrounding the Seattle trio the Cave Singers. They never listened to much folk music, nor intended to play it. And guitarist Derek Fudesco had never even picked up a guitar until the 2007 disbandment of his previous project, Pretty Girls Make Graves (he was the bassist). The Cave Singers sees Fudesco team up with vocalist Pete Quirk (formerly of post-punk band Hint Hint) and drummer Marty Lund (from new wave revivalists Cobra High). Somehow, this unlikely trio is writing and performing some of the most original, hypnotizing folk music out there today.
Maintaining that they never made a conscious effort to play a certain 'style' of music, it's not completely arbitrary that some of their favorites — the Replacements, the Pixies, Fleetwood Mac and Dylan reverberate within Cave Singers campfire, big-country rustic sound.
The foot-stomping country drums, melodic guitar picking, and amber-grainy vocals produce tunes that "roll by nice and easy like a pickup rattling down a country road," says Pitchfork.
The Cave Singers debut tour in the Far East couldn't have come at a better time. Recently signed with Jagjaguwar, a record label home to the likes of Bon Iver and Black Mountain–Cave Singers have already starting exploring and generating new sounds for an upcoming album.
"Everything's more electrified on this record, and just louder," says Derek Fudesco. And he says fans in China can expect plenty of new songs.
One thing fans can also count on is incredible live performances throughout China. Check it:
Cave Singers China Tour Dates
Beijing – Thursday – September 16
@ 2 Kolegas
21 Liangmaqiao Lu
RMB 60
9 pm
Wuhan – Friday – September 17
@ Vox
118 Lumo Lu, Guoguang Tower Bldg. B.  Luxiang, Wuchang
RMB 30
9 pm
Chengdu – Saturday – September 18
@ Little Bar
55 Yulin Xi Lu
RMB 40 (door) / 30 (student)
8 pm
Chongqing – Sunday – September 19
@ Nuts Club
Sand Road, Chongqing Shapingba District, Chongqing University  Science Park, first floor
RMB  90
9 pm
Nanjing – Tuesday – September 21
@ 61 Club
51 Kaixuan Lu (near Yan'an Xi Lu)
RMB 35 (door) / 30 (students)
9 pm
Changsha – Wednesday – September 22
Shanghai – Thursday – September 23
@ Yuyintang
51 Kaixuan Lu (near Yan'an Xi Lu)
RMB 60
9 pm
Zhenjiang Midi Festival- Saturday – September 25
FREE