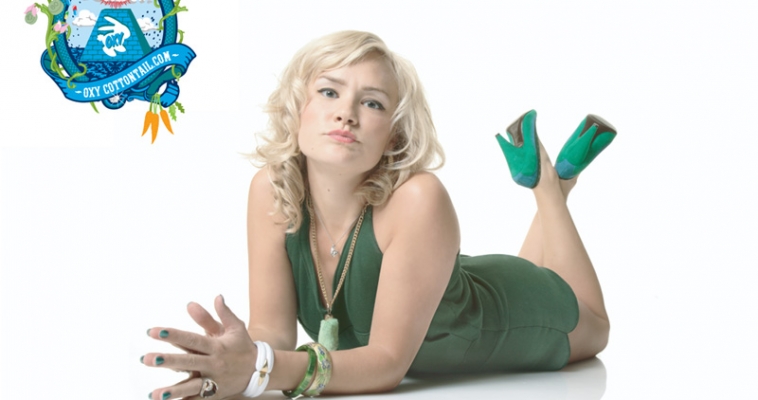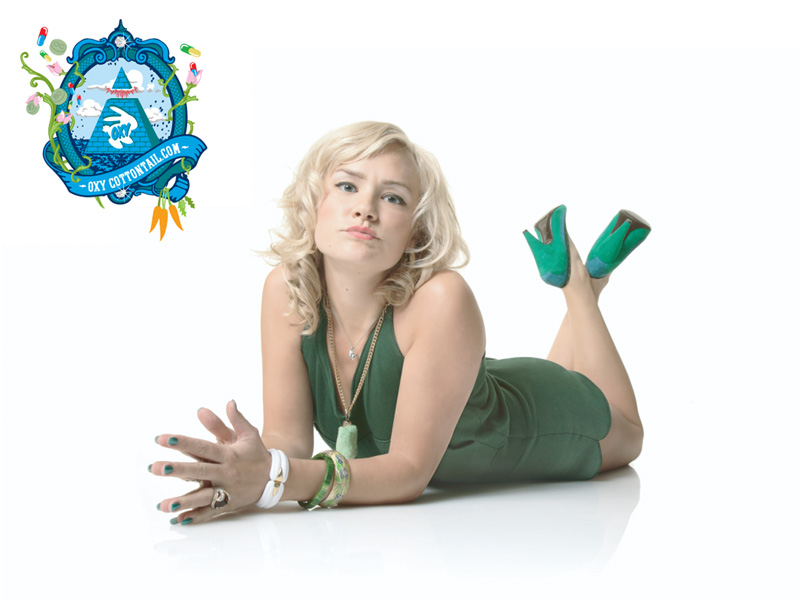 Split Works are proud to present New York DJ, rapper and promoter Roxy Cottontail, live in Beijing, Shanghai and Hangzhou this December. Queen of the New York party scene, Roxy's Disco Nursery Rap sound has been making waves worldwide and she's sure to pick up a whole new army of fans as she spreads the love in China.
"Roxy Cottontail is the kind of girl books are written about. She came to New York with dreams, drive and a tube of lip-gloss ready to work her little Cottontail off and make people come together, dance and have a good time. From Baltimore to Philadelphia, she has been around the musical block picking up friends, acts and experience along the way."
As a DJ and promoter, Roxy has brought her blonde bunny force to bear in bringing the Baltimore-Philly eclectic party sound to New York City, becoming a local legend and favorite of nightlife bibles URB and Papermag with her regular sets at Gold Bar and Sway. Now picking up acclaim and awards as she builds her name as a rapper in tandem with DJ Melo X, Roxy's signature style draws on everything from punk, electro and dance through to house, hip hop, reggae and rock.
On her China tour Roxy will be rocking Suzie Wongs in Beijing, Bon Bon in Shanghai and S2 in Hangzhou with her hip hop DJ set.
| | | |
| --- | --- | --- |
| Beijing | | |
| Wednesday December 10th | | Suzie Wong (1A Nongzhanguan Lu, West Gate of Chaoyang Park) |
| | | Ladies Free Entry 21:00-22:30 |
| Shanghai | | |
| Thursday December 11th | 22:00 | Bon Bon (2F Yunhai Tower, 1329 Huaihai Zhong Lu) |
| | | 100RMB for guys, 50RMB for girls, all you can drink |
| Hangzhou | | |
| Friday December 12th | 22:00 | S2 (217 Jianguo Zhong Lu) |
| | | Free Entry |