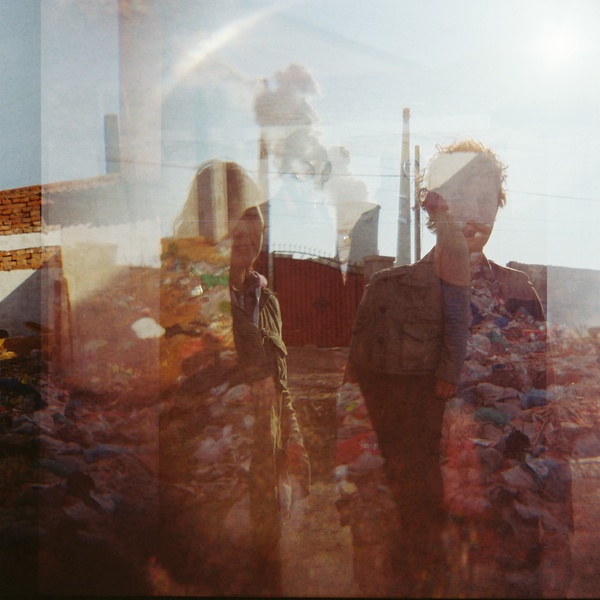 Genjing Records is a Beijing-based record label that aims to promote vinyl and DIY culture in China whilst creating links between the Chinese scene and DIY scenes around the globe. The label has curated a special showcase for JUE 2014, ahead of Alpine Decline's latest release Go Big Shadow City.
Website: http://genjingrecords.com/
Alpine Decline
After landing on the distant outskirts of Beijing, Alpine Decline (already with 3 albums under their belts) debuted on the Chinese scene with a bang, recording Night of the Long Knives with Yang Haisong of the seminal Chinese underground band P.K. 14. Jonathan Zeitlin and Pauline Mu always write songs with an honesty and freedom that helps ground the spider web of noise that characterizes their songs. Their music draws on shoegaze bliss, pure noise and straight-up rock n' roll.
SHOW INFORMATION:
【Shanghai】
Date: Friday March 14th, 2014
Time: 9PM
Venue: Yuyintang
Location: 851 Kaixuan Rd., near Yan'an Xi Rd.
Ticket: RMB50 (Door)
LINKS:
Website: http://alpinedecline.com/
Facebook: https://www.facebook.com/alpinedecline
Bandcamp: http://alpinedecline.bandcamp.com/
Supports:
Duck Fight Goose
Shanghai band Duck Fight Goose has made a name for itself as one of China's leading experimental bands. The quartet – which is made up of veterans from respected underground groups like Lava | Ox | Sea, Muscle Snog, Boojii, and Hard Queen – delved into electronic math rock in their widely praised first EP Flow, which combined angular experimentalism with a warm, frenetic psychedelia. The album was released on frontman Han Han's label Miniless, and gained a wide following thanks to several countrywide tours. Duck Fight Goose took a stylistic turn with the 2011 release of 'Sports' on Beijing-based indie label Maybe Mars. The band has now broken into the international scene, striking out to the US for shows in LA and appearances at SXSW.
Douban: http://site.douban.com/duckfightgoose/
Tom Cruise and Katie Holmes
Tom Cruise and Katie Holmes draw on an audio concoction of shoegaze, lo-fi and harsh noise that will leave you wondering where the other two band members are. The Shanghai duo is formed of Xiaozhong from Pairs and Cee.Q from Marquee VII.
Douban: http://site.douban.com/tomlovedkatie/
Bandcamp: http://tcakh.bandcamp.com/
About JUE | Music + Art Festival:
觉 / JUE (pronounced joo-eh) –verb: to sense; to awaken.
JUE | Music + Art is an annual urban festival that embraces the whole of Beijing and Shanghai. Celebrating its 6th year in 2014, JUE is all about showcasing the best of the local creative communities in these two great cities, as well as inviting artists from around the world to share their talent with China. We're all about community, doing everything we can to set an intimate vibe, and to carefully weave every one of our artists and events into a multidisciplinary masterpiece. Dates: 7th – 23rd March