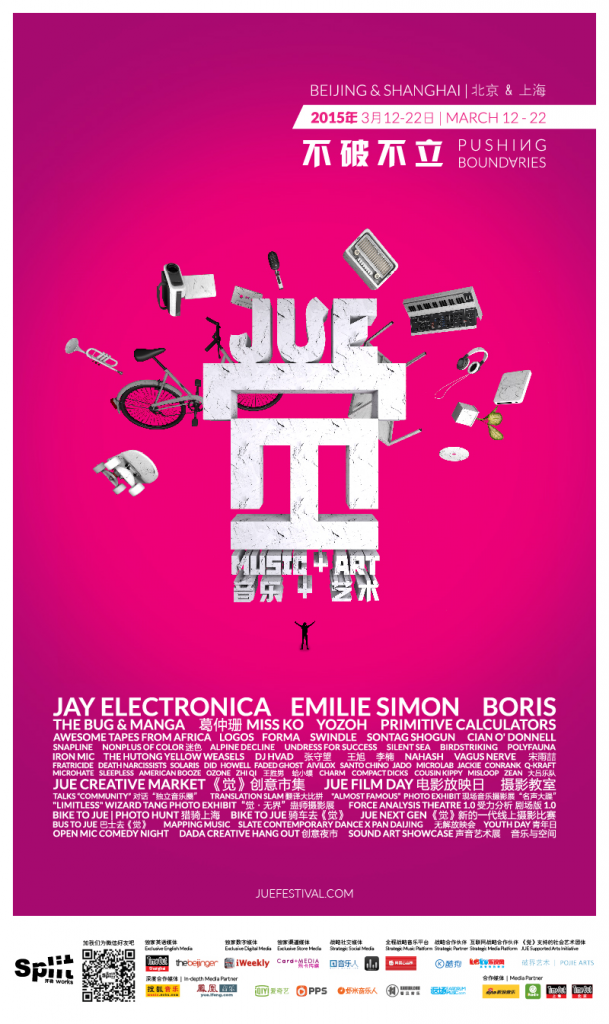 Come March 12 – 22, China sees the communities of Shanghai and Beijing come ablaze with creativity. JUE | Music + Art returns for its seventh consecutive year in 2015 and includes a musical line up that spans the depths of music – from Korean indie pop to Australian punk veterans – and an art programme that focuses specifically on music and the sounds around us. Hip Hop shows meet Chinese rock photo exhibits while music heads talk on the state of the international music community in a local livehouse followed by a cassette DJ show; JUE has it all from cycling scavenger hunts to live shows on busses. Over 45 events, 11 days, two cities. Get ready, go!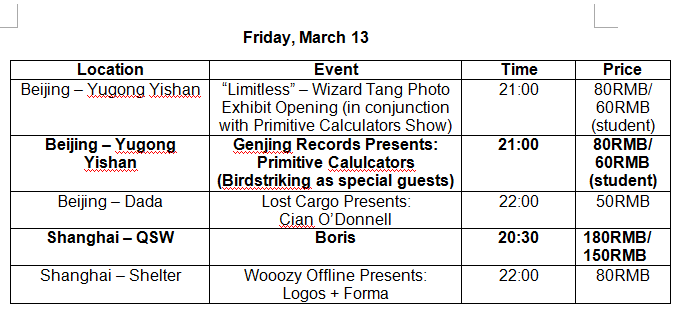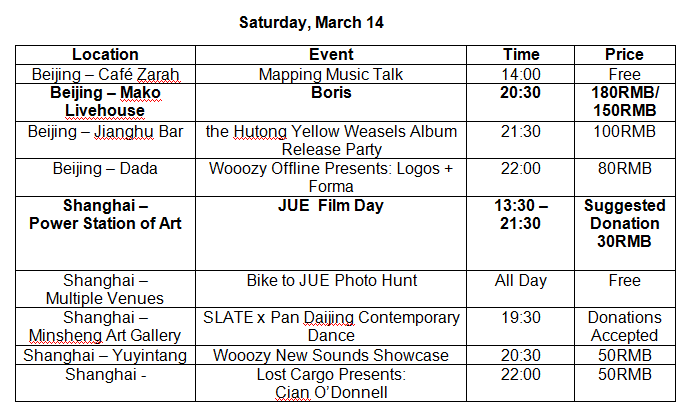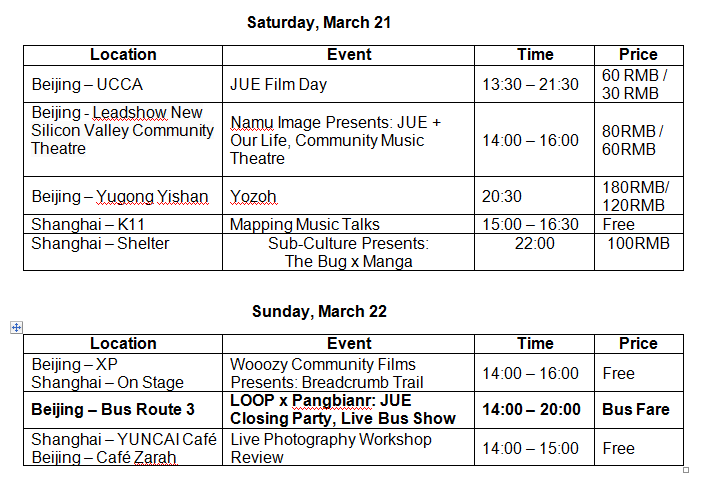 About JUE | Music + Art:
觉 / JUE – to sense (as in: an assault on all 5 senses)
JUE | Music + Art was founded in 2009 to bring the creative communities of Shanghai & Beijing closer together. Every year since then, promoters Split Works have pooled their resources with those of their favorite friends from across the artistic spectrum to present a multi-venue, multi-disciplinary romp across the middle of March. If you want a snapshot of where China is creatively, you could do worse than spending a week at   JUE | Music + Art.
"JUE sneaks into the city streets and lights the creative torch ablaze. The freshest international artist and locally rooted creative join forces to switch on the creative pulse of the cities. When JUE is happening, the whole city seems alive" – Jetty @ Sina Weibo Music
We look forward to welcoming you…