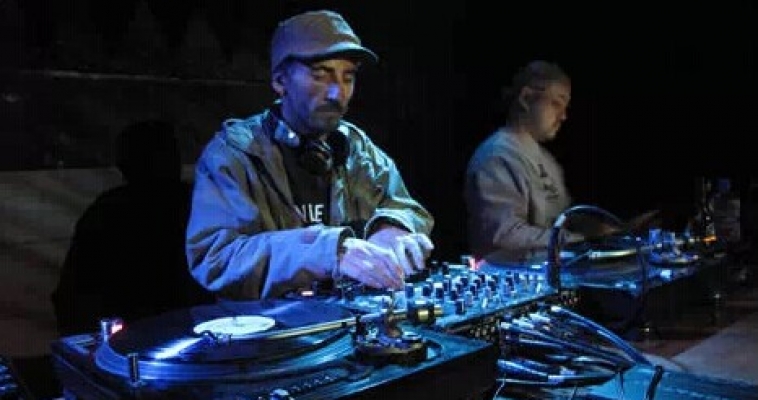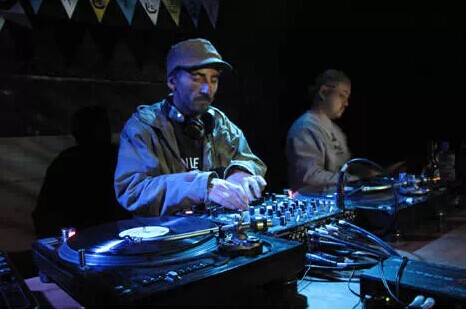 "Cian has since become an integral part of the Auckland dance community, not just because of his DJing at club nights…but also through…running High St record shop, Conch Records." – NZ Musican
As part of JUE | Music + Art Festival 2015, Lost Cargo are excited to present a night of eclectic, strictly vinyl sounds with very special guest Cian O'Donnell from New Zealand's Conch Records! Originally from England, Cian O'Donnell has been DJing since 1989 in various spots around the globe. Due to working in record shops since leaving school Cian's sound covers a wide variety of musical genres. A typical 3-hour set can see him switch effortlessly between genres depending on to whom and where he's playing.
Since arriving in New Zealand in 1988 Cian has carved out a well-respected career as both a DJ, promoter & shop owner. For the past 16 years he has run Conch Records, a much loved and well respected record store/bar and café in Auckland City. Stocking everything from Jamaican 7's to electronica and beyond, the shop has become the place to go for upfront music and home grown releases for both local and overseas visitors.
Alongside running the shop, Cian has been hosting one of Auckland's longest running and most successful monthly club nights, "The Turnaround". With an unparalleled reputation and lineage of 13 years, the event has played host to a vast array of DJ's, producers, visual artists and bands from all over New Zealand and the world. Everyone from Benji B, DJ Mitsu The Beats, Gilles Peterson, Keb Darge, Grooveman Spot, Recloose, Doze Green, Electric Wire Hustle and Fat Freddy's Drop have guested at the event over the years. He currently hosts the popular "Earshot" radio show on George FM, where he pushes an eclectic mix of music from the crates of Conch Records and his own personal collection to a loyal listenership.
Features support from Howell, Aivilox + special guests.
Show Details
【BEIJING】
Date: March 13, 2015 – Friday
Time:10pm
Door:50RMB
Venue: Dada
Address: 206 Gulou Dong Dajie Dongcheng District
(东城区鼓楼东大街206号B栋101室 (宝钞胡同对面))
【SHANGHAI】
Date: March 14, 2015 – Saturday
Time:10pm
Door:50RMB
Venue: Shelter
Address: 5 Yongfu Road, near West Fuxing Road
(永福路5号,近复兴西路)
Links
JUE | Music + Art official website:www.juefestival.com
Cian O'Donnell
George.fm Profile: http://www.georgefm.co.nz/Cian/tabid/102/articleID/46925/Default.aspx
Conch Records Mixcloud: http://www.mixcloud.com/conchrecords/
About JUE | Music + Art:
觉 / JUE – to sense (as in: an assault on all 5 senses)
JUE | Music + Art was founded in 2009 to bring the creative communities of Shanghai & Beijing closer. Every year since then, promoters Split Works have pooled their resources with those of their favorite friends from across the artistic spectrum to present a multi-venue, multi-disciplinary romp across the middle of March. If you want a snapshot of where China is creatively, you could do worse than spending a week at JUE | Music + Art.
"JUE sneaks into the city streets and lights the creative torch ablaze. The freshest international artist and locally rooted creative join forces to switch on the creative pulse of the cities. When JUE is happening, the whole city seems alive" – Jetty @ Sina Weibo Music
We look forward to welcoming you…
About Lost Cargo:
Lost Cargo is fronted by DJ Aivilox, who's known for helping push the agenda at Shanghai electro-dungeon The Shelter and Sub-Culture. Fresh on the scene after returning from New Zealand, you will be hearing the name Aivilox a lot more in the very near future! Lost Cargo is described as being a Friday night with a difference. The emphasis is on getting featured artists to play music from their personal collections, lockers and memories – "music of substance, regardless of genre."