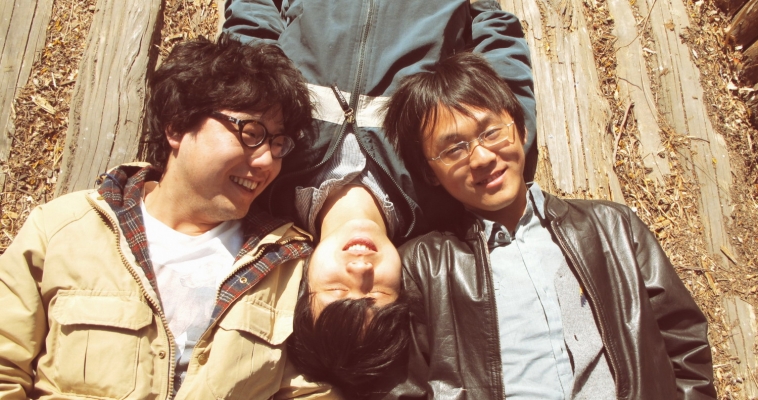 Maybe Mars Indie Rock Band Mr. Graceless
Date: 7th July 2011, Thursday 8 PM
Venue: Yu Ying Tang
Address: 851 Kai Xuan Lu, near Yan'an (w) Lu
Tickets:  30 RMB
Support: Forsaken Autumn
Wooozy Sessions is a monthly event brought to you by the good people at Wooozy.cn and Yuyintang. Starting this July, we will be inviting a band based outside of Shanghai to play a show every second Thursday of the month. This project's initiative is to provide a platform for young, emerging bands to develop their sounds and expand their musical horizons. It is specifically for those bands that can't make it to Shanghai due to financial reasons or a lack of promotion.
We hope the Wooozy Sessions can provide a gateway to the music fans in Shanghai as to what the young and creative kids in other cities have to offer.
We will be donating part of the profits after every showcase to Shiyi Gongyi, a Beijing-based charity organization that works to provide healthcare to underprivileged children.
Relevant links:
Mr. Graceless:  http://site.douban.com/mrgraceless/
Forsaken Autumn: http://site.douban.com/forsakenautumn/
Shi Yi Gong Yi Charity: http://blog.sina.com.cn/shiyigongyi
Wooozy: www.wooozy.cn
Mr. Graceless Bio:
The first half of the name "Mr. Graceless" refers to its 'all-male' lineup while the other half comes from a Rolling Stone's song: 'Wild Horses'. They love the word 'graceless' from "Graceless lady you know who I am", part of the lyrics of that song.
Towards the end of summer 2009 the three good friends decided to have the first rehearsal for their show in 'University Night' at D-22.  It's how 'Mr. Graceless' got started. They had already written their songs when they started rehearsing weekly in a humid basement at Beijing's University of Aeronautics and Astronautics. They wrote down the tracks for their respective musical instruments and used a basic laptop to record every part of their improvisations and rehearsals.
They try to keep a low profile, and although they have already signed to one of China's best-respected music labels, they always stick to their principles, and are intent on maturing their sound through practice and intense study. They started out as a naive and unknown school band, but they have quickly progressed and these days perform on stage with some of the biggest indie bands in China: the likes of Carsick Cars, P.K.14 and The Gar. Not only are they the hottest new band in large music festivals, but they are also considered one of the core forces within Generation 6.
2010 is the year when the band really exploded. They joined The Gar and went on a national tour, and they also released their first demo. The three members of 'Mr. Graceless' hope to maintain their real voice when making music because compared with their complex daily lives, creating sounds is "their favourite luxury".
Forsaken Autumn:
Forsaken Autumn was formed in early 2011. Wu Xueying, the vocalist quit his previous slowcore band "lululu" in the hopes to start a showgaze/dreampop band. The band is also composed of the drummer Playdead and bassist Brandon who hails from Taiwan.
Influenced by My Bloody Valentine, Slowdive, Chapterhouse etc; we hope that this new young band in the Shanghai scene is here to stay!