十 Marks the Spot.
For your friends at Split Works, that spot has always been about pushing 'music that works' – from the wildly appealing to the urgently necessary. From Mika to Sonic Youth. From Black Rabbit to Concrete & Grass. No grand plans, and only some delusions of grandeur. And always great music. Something new. Something different. Something that gives rather than takes.
10 whole years. 2006-2016.
The thought makes us giddy. A decade of shows, gigs, and festivals, from Xinjiang to Guangdong. From tours held together with duct tape to ambitious productions. Shows that spared many expenses but never reigned in the love and heart. It's been a privilege and an honour. A decade in, and we're still humbled and grateful everyday.
A whole decade.
We can scarcely believe it. So let's keep on doing the unbelievable. Here's what we have planned for our 10th birthday bash. As always, something new, something classic, and something unexpected.
Thursday, Nov 24
José González at the Shanghai Symphony Orchestra
We first bought José González to China in 2009, back when we still had MSN email addresses and chatted on QQ. The Swedish troubadour has exponentially multiplied his popularity since, gathering critical acclaim and mainstream visibility – most notably on the soundtracks to the videogame Red Dead Redemption and the film The Secret Life of Walter Mitty.
José returns to open the third season of our 'Contemporale' series, which we co-present with the Shanghai Symphony Orchestra. We can't wait to gaze into the crystalline miniatures his songs evoke: "Dawn is coming open your eyes / Look into the sun as a new days rise."
Date: Thursday, November 24, 2016
Time:7:45pm
Tickets: SOLD OUT (sorry people!)
Location: Shanghai Symphony Orchestra, Chamber Hall
Address: 1380 Middle Fuxing Road, Xuhui District, near Baoqing Road
(徐汇区复兴中路1380号,近宝庆路)
******************************************************************************************************** 
Saturday, Nov 26
Secret Warehouse Party:
P.K. 14 + Eagulls + Dirty Fingers + Wooozy DJs
十 marks the spot. At a secret location in Shanghai, we're throwing our big, brash birthday bash.
On the bill: Post-punk upstarts Eagulls, supporting post-punk royalty P.K. 14. Yang Haisong and co. are "China's most influential band" (Vice), and one of the central foundations of the country's indie scene today. They were one of the first groups we toured, way back in 2008, they've played our festival main stages, and been a massive support to both us and China's independent music scene for the last 10 years. They're extraordinary, and we can't think of a better band to cap our decade long journey.
Bonus damage: Shanghai's own Dirty Fingers will kindly help us get the party started, and Wooozy DJs will keep you on your toes.
There'll be craft booze, crafted food, and plenty of other surprises. We ask for a 'donation' of 150 RMB for entry, and the location will be revealed to generous donors a few days prior to the event.
Date: Saturday, November 26, 2016
Time:6:00pm onwards
Entry: 150 RMB compulsory donation
Presale Link: https://yoopay.cn/event/SplitWorks10thAnniversary
Location: Secret! Presale ticket buyers will be added to a Wechat group, where the location will be revealed a few days before the show.Address: Under wraps for now, but rest assured it's accessible by public transport!
How this works: Location details for our warehouse party will be revealed through the Wechat group below. Scan to join! If scanning doesn't working, just add 'shimaoqingnian' on Wechat and they'll sort you out!
Afterparty @ The Shelter:
Sub-Culture 9th Anniversary, feat. Shackup and Ikonika
9 is the new 10.
We've teamed up with our pals at The Shelter for the official afterparty, which as luck would have it, is the 9th anniversary of Shanghai's Subculture crew. They've got the boundary-smashing beats of Ikonika, Beijing bass overlord Shackup and more.
The perfect late night carry on. 10pm onwards at The Shelter, 5 Yongfu Lu (永福路5号)
60 RMB entry for Warehouse Party attendees. 80 RMB otherwise.
******************************************************************************************************** 
Nov 18-26
Eagulls China Tour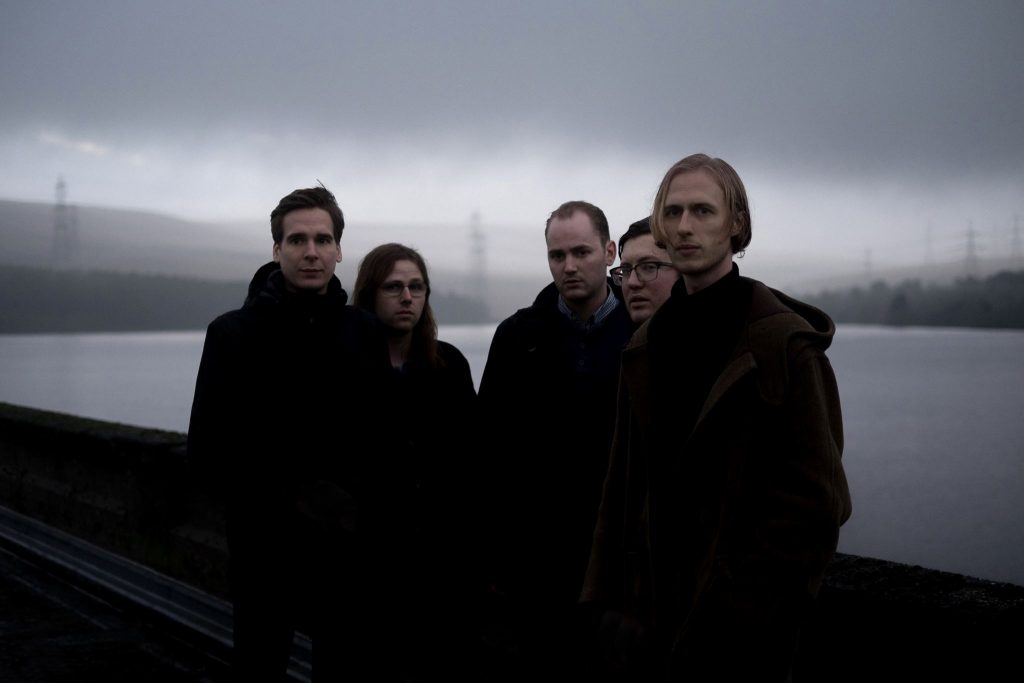 "Eagulls [are] never anything less than vital; these are anthems for a doomed youth determined to kick against the pricks." – NME
"Post-punk might not be new…but Eagulls have defiantly made it their own." – Q Mag
Breakneck post-punk, with heady fuzz and gushing basslines.
Eagulls are brash and brazen, lined with shimmering opulence and ominous gloom. They're straight-up straight-edge guitar rock, with unsettling lyrics and frayed melodies.
Eagulls are the perfect Split Works 10th Anniversary band. As much as we love their sound, it's also their philosophy that drew us. This is a hardworking independent bunch with staunch DIY ethics, one that once wrote an infamous open letter (at the height of their music industry buzz cycle, no less) that contained the phrase "Fuck rite off" every second sentence. Our kinda lads.
Theirs is a "fierce and angry" sound, with bits of dream-pop, grunge, hardcore, post-punk and shades of goth. The Cure, The Cocteau Twins, Joy Division, The Smiths – throw them into a blender and add some 21st century alienation.
5 cities, including our 10th anniversary bash in Shanghai.
Friday, November 18: Chengdu, NU-Space | 60 (presale) / 80 (door) | w/ Sinkers
Saturday, November 19: Wuhan, VOX Wuchang | 60 / 80 RMB | w/ Panic Work
Tuesday, November 22:  Xi'an, Midie Livehouse | 60 / 80 RMB | w/ The Fuzz
Thursday, November 24: Beijing, MAO | 100 (presale) / 120 (door) | w/ Lonely Leary
Saturday, November 26: Shanghai, Split Works 10th Anniversary Party
Links
Split Works official website:www.spli-t.com
Eagulls official website: www.eagulls.co.uk/
About Split Works:
Split Works has been rocking in the free (ish) world since 2006. Working with inspirational artists from across the globe, the good people at Split Works HQ have been a key contributor to the continued rise of China's music scene.
Split Works has launched five music festivals and promoted over 400 tours to 30 Chinese cities, always striving to stay true to a familiar refrain: the music has to be special, every single time. From Godspeed You! Black Emperor to Sonic Youth, from Thee Oh Sees to Mac Demarco and Shabazz Palaces, from Black Rabbit to JUE and Wooozy to Concrete & Grass. We love music, we love China and we love you.