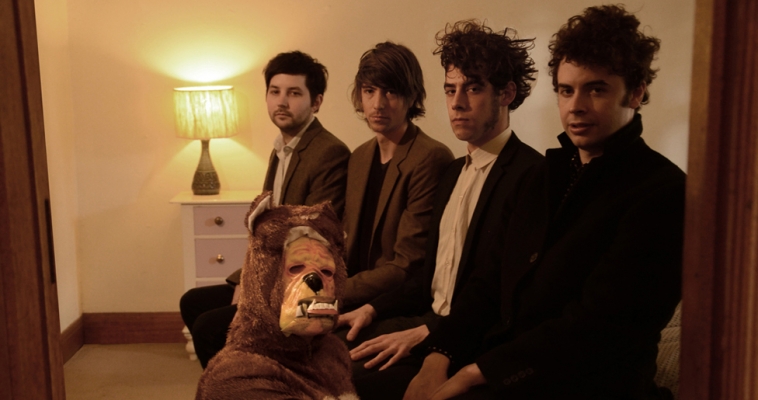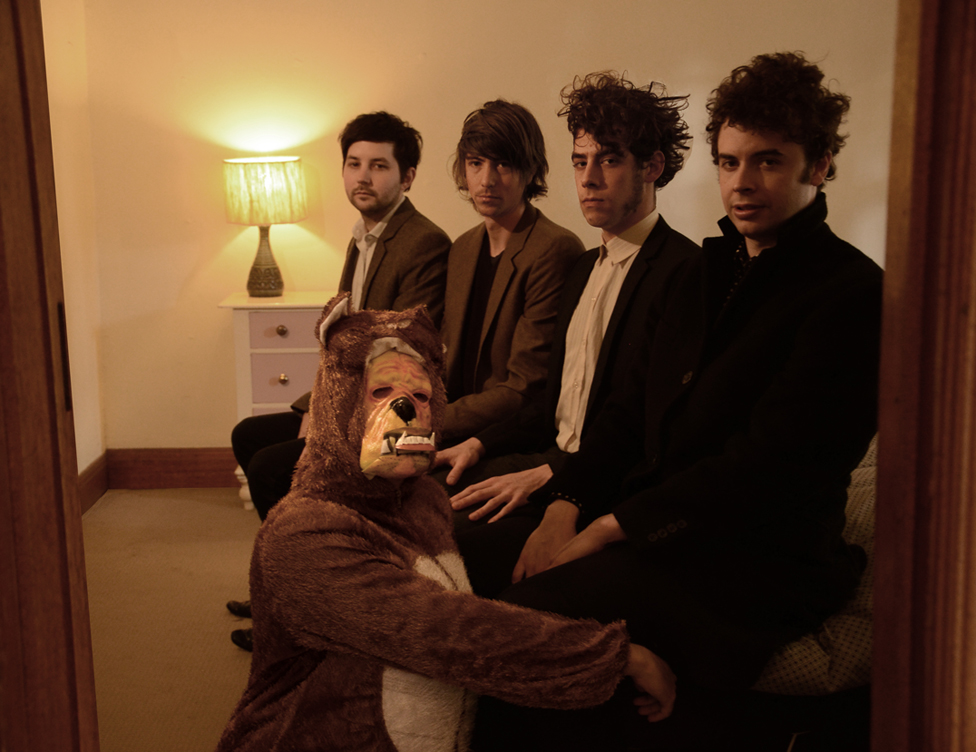 Expertly treading the fine line between basement underground and the pseudo-indie radio-industry complex, Witch Hats began in 2007 when guitarist and vocalist Kris Buscombe moved from Tasmania to Melbourne to start a band. Buscombe recruited Duncan Blachford to play the drums and his little brother Ash to fulfill duties on bass. The band worked with Phill Calvert of the Birthday Party on their debut LP Cellulite Soul and two EPs, Wound of a Little Horse and Solarium Down the Causeway Era.
Alternately described as "disagreeably loud," "remarkable… acidic, misanthropic rock" and "play[ing] pop songs that sound as if they'd spent twenty years in a trashcan before stumbling to life," the group has drawn flattering comparisons to The Jesus Lizard, The Scientists and The Veils, all with amps turned to 11 and distortion that would make The Jesus and Mary Chain proud. On their second album, 2011's Pleasure Syndrome, the band enlisted American producer/engineer Casey Rice (Dirty Three, Tortoise) to produce an album that retains their distinct musical identity, where squalling guitar feedback and a powerful rhythm section underpin the late-night hallucinatory tales of songwriter Kris Buscombe, while showing signs of maturation from the sonic vulgarity that characterized their beloved earlier releases.
Witch Hats – Hear Martin (Live)
[vsw id="http://player.youku.com/player.php/Type/Folder/Fid/19759997/Ob/1/sid/XNTY2MzcyNzk2/v.swf" source="youku" width="425″ height="344″ autoplay="no"]
This November, bring your earplugs. Witch Hats are coming to China.
SHOW INFORMATION
【Shanghai】
November 1st 9:30PM
@ 390 Bar No.390 Panyu rd.
Support: After Argument, One Lick Less
Tickets: 60 RMB (Door) / 40 RMB (Student)
【Changsha】
November 6th 9:00PM
@ 46LIVEHOUSE, Basement, NO.52 Xinmin Rd., Yuelu District
Tickets: 50 RMB (Door) / 40 RMB (Student)
【Wuhan】
November 8th 9:00PM
@ VOX Livehouse No.117 Lume rd.
Tickets: 50 RMB (Door) / 40 RMB (Student)
【Beijing】
November 9th 9:30PM
@ 2 Kolegas Yansha bridge eastward 1500m
Support: Hu Jia Hu Wei
Tickets: 60 RMB (Door) / 40 RMB (Student)