"Eagulls [are] never anything less than vital; these are anthems for a doomed youth determined to kick against the pricks." – NME
"Post-punk might not be new…but Eagulls have defiantly made it their own." – Q Mag
Breakneck post-punk, with heady fuzz and gushing basslines.
Eagulls are brash and brazen, lined with shimmering opulence and ominous gloom. They're straight-up straight-edge guitar rock, with unsettling lyrics and frayed melodies.
Eagulls are the perfect Split Works 10th Anniversary band. As much as we love their sound, it's also their philosophy that drew us. This is a hardworking independent bunch with staunch DIY ethics, one that once wrote an infamous open letter (at the height of their music industry buzz cycle, no less) that contained the phrase "Fuck rite off" every second sentence. Our kinda lads.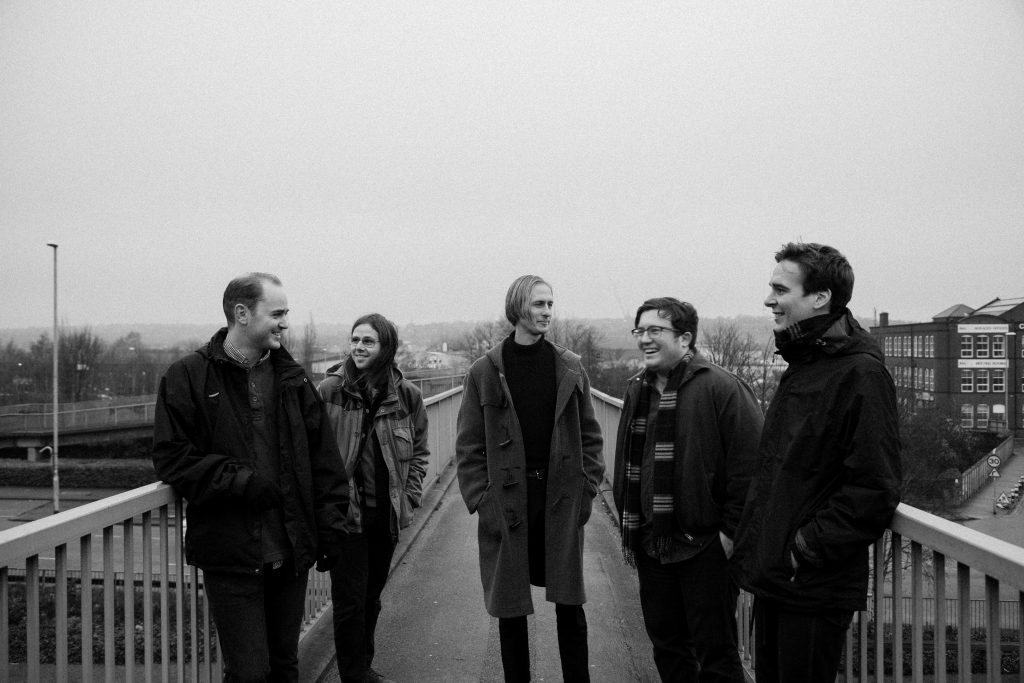 Theirs is a "fierce and angry" sound, with bits of dream-pop, grunge, hardcore, post-punk and shades of goth. The Cure, The Cocteau Twins, Joy Division, The Smiths – throw them into a blender and add some 21st century alienation.
5 cities, including our 10th anniversary bash in Shanghai.
Friday, November 18: Chengdu, NU-Space | 60RMB (presale) / 80RMB (door) | w/ Sinkers
Saturday, November 19: Wuhan, VOX Wuchang | 60RMB (presale) / 80RMB (door) | w/ Panic Work
Tuesday, November 22:  Xi'an, Midie Livehouse | 60RMB (presale) / 80RMB (door) | w/ The Fuzz
Thursday, November 24: Beijing, MAO | 100RMB (presale) / 120RMB (door) | w/ Lonely Leary
Saturday, November 26: Shanghai, Split Works 10th Anniversary Party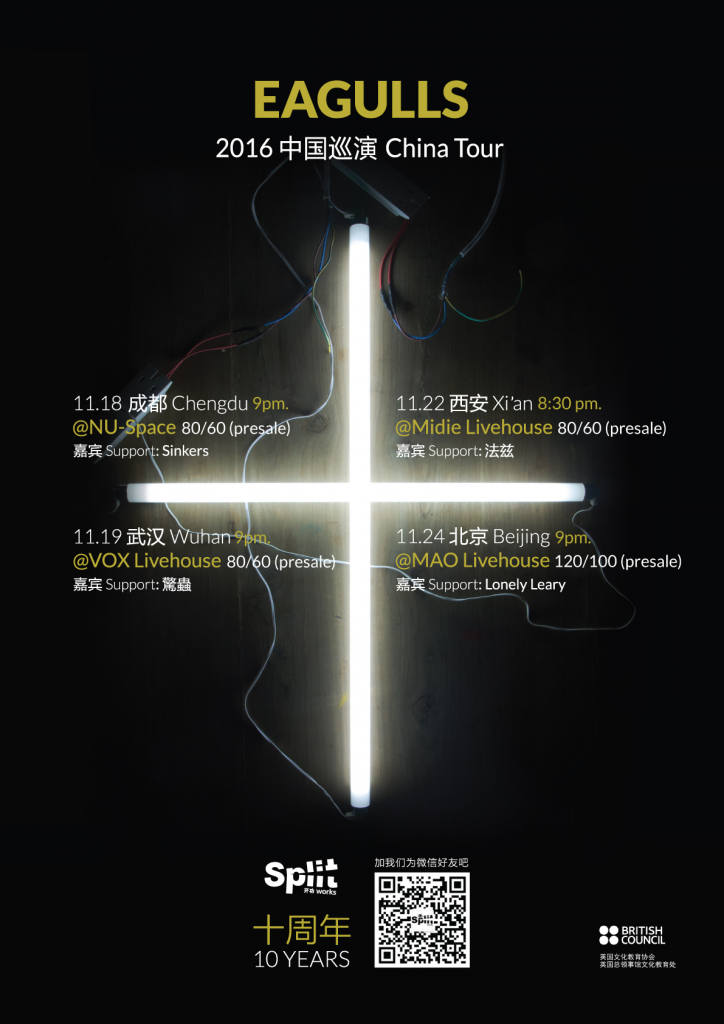 Links
Split Works official website:www.spli-t.com
Eagulls official website: www.eagulls.co.uk/
About Split Works:
Split Works has been rocking in the free (ish) world since 2006. Working with inspirational artists from across the globe, the good people at Split Works HQ have been a key contributor to the continued rise of China's music scene.
Split Works has launched five music festivals and promoted over 400 tours to 30 Chinese cities, always striving to stay true to a familiar refrain: the music has to be special, every single time. From Godspeed You! Black Emperor to Sonic Youth, from Thee Oh Sees to Mac Demarco and Shabazz Palaces, from Black Rabbit to JUE and Wooozy to Concrete & Grass. We love music, we love China and we love you.