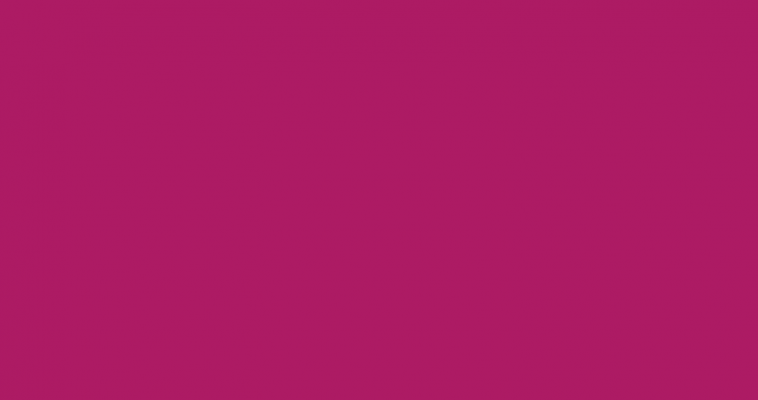 "One of America's most enigmatic singer-songwriters. Bill Callahan has frequently been hailed as the Leonard Cohen of his generation." – The Telegraph
This is one we've been working on for a looooong time. At Split Works HQ, we cannot wait to share the beautiful music of Bill Callahan – once known as Smog – during a China tour that will span the cities of Beijing, Shanghai, Guangzhou, Wuhan, and Ningbo. This prolific American singer-songwriter is known for setting poetic lyrics to a backdrop of simple yet profound melodies, sparking magical emotions in his listeners. Sometimes described as the "new Leonard Cohen" and often described as a "musician's musician", Bill will be accompanied by fellow guitarist Matt Kinsey onstage.
Bill Callahan's singing is characterized by his striking baritone voice. Melodically and lyrically he tends to eschew the verse-chorus approach favored by many contemporary songwriters, preferring instead a more free-form approach that relies less on melodic and lyrical repetition. His generally dispassionate delivery of lyrics and dark irony often evoke complex emotional and lyrical twists and turns.
In the late 1980s, Callahan broke into the music scene with a lo-fi style of underground rock, putting out homemade albums recorded on four track tape recorders. He was a highly experimental artist, using substandard instruments and recording equipment and much of his early output was instrumental – a stark contrast to the lyrical focus of his later work. After signing to the Drag City label, he started to use recording studios and a greater variety of instruments for his records.
From 1993 to 2000, he recorded two albums with the influential producer Jim O'Rourke and Tortoise's John McEntire, and collaborated with Neil Hagerty. After this, Callahan returned to a slightly simpler recording style, while retaining the more consistent songwriting skills he had developed over the years.
In 2007, Bill Callahan parted with the "Smog" moniker and released the album Woke On a Whaleheart under his own name. Since then, he has released four more albums – the last of which, Have Fun With God, came out in January 2014.
Split Works welcomes you to experience one of this autumn's most anticipated shows!
Bill Callahan China Tour Details
【BEIJING】
Date: November 21, 2014 Friday
Time:9pm
Door:130RMB
Presale: 100RMB https://yoopay.cn/event/BillCallahanBJ
Venue: Yugong Yishan
Address: 3-2 Zhangzizhong Lu, Dongcheng District (东城区张自忠路3-2号)
Support: Bian Yuan (边远)

【GUANGZHOU】
Date: November 16, 2014 Sunday
Time:8pm
Door:70RMB
Presale/Student: 50RMB
Venue: 191 Space
Address: 191 Guangzhou Dadao Zhong Road (Opposite Wuyang Metro Plaza, behind Tongren Tang), Yuexiu District 191space (越秀区广州大道中路191号)
【WUHAN】
Date: November 18, 2014 Tuesday
Time:9pm
Door:70RMB
Presale/Student: 50RMB
Venue: Vox Livehouse
Address: Guoguan Plaza, 118 Lumo Lu (Caojiawan Bus Station),Hongshan District (武汉鲁磨路118号国光大厦)
【NINGBO】
Date: November 22, 2014 Saturday
Time:9pm
Door:70RMB
Presale/Student: 50RMB
Venue: CMK Livehouse
Address: Qianhu Tiandi Plaza, 399 Qianhu Bei Lu, Yinzhou District, Ningbo (地址:宁波市鄞州区钱湖北路399号,钱湖天地广场)
【SHANGHAI】 (as part of the CONTEMPORALE Series)
Date: November 23, 2014 Sunday
Time:7.45pm*
*Performance will start promptly at 7.45. Please arrive 45 minutes prior to show time.
Price:130RMB
Presale: https://yoopay.cn/event/BillCallahan (first come first serve)
Location: Shanghai Symphony Orchestra, Chamber Hall
Address: 1380 Middle Fuxing Road, Xuhui District, near Baoqing Road (徐汇区复兴中路1380号,近宝庆路)

Links
Split Works official website:www.spli-t.com
Drag City official Bill Callahan webpage: www.dragcity.com/artists/bill-callahan
The Telegraph Bill Callahan interview: www.telegraph.co.uk/culture/music/rockandpopmusic/10607463/Bill-Callahan-interview-I-knew-nothing-about-recording.html
Time Out Bian Yuan interview: http://www.timeoutbeijing.com/features/Music/28653/Interview-Bian-Yuan.html
Bian Yuan Official Douban Site: http://site.douban.com/faraway/
About Split Works:
Split Works has been rocking in the free (ish) world since 2006. Working with inspirational artists from across the globe, the good people at Split Works HQ have been a key contributor to the continued rise of China's music scene.
Split Works has launched four music festivals (with a 5th in the works) and promoted over 400 tours to 30 Chinese cities, always striving to stay true to a familiar refrain: the music has to be special, every single time. From Godspeed You! Black Emperor to Sonic Youth, from Thee Oh Sees to Mac Demarco and Shabazz Palaces, from Black Rabbit to JUE and Wooozy to More Music, we love music, we love China and we love you.
Get up close and personal: Wechat (@splitworks), Facebook (splitworks), Instagram (@splitworks), Twitter (@splitworks), Weibo (@splitworks潮流音乐), Douban (Split Works) and www.spli-t.com