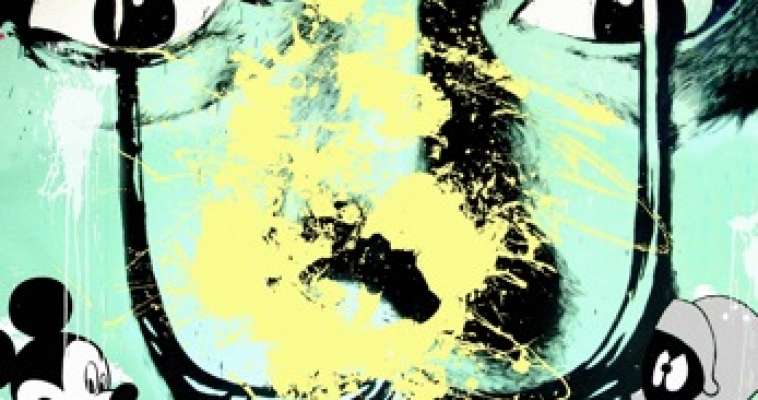 Beijing
Friday, November 12
7 – 10 pm
Suite E128, World City High Street
8-9 Jin Hui Road (north of The Place)
Chaoyang District
Tel: +86 10 8590 7872
Come in and celebrate: Insight's Chief Creative Art Director, Steve Gorrow will launch the Asian leg of the global tour of Insight's Garage Artists – a program launched by Insight to celebrate and bring together an eclectic mix of established and emerging artists from all corners of the world. More than 50 works in various media—painting, sculpture, installation, and film—will be installed in 7 cities in Asia (Hong Kong, Beijing, Shanghai, Bangkok, Taipei, Tokyo, Bali).
The exhibition will feature Steve Gorrow original works – paint and sculpture, along with prints and a showcase of his famed campaigns. Each exhibition on the 7-city-tour will last 3 days and will be launched with an Insight party with Steve Gorrow and attending members of the Insight 51 family.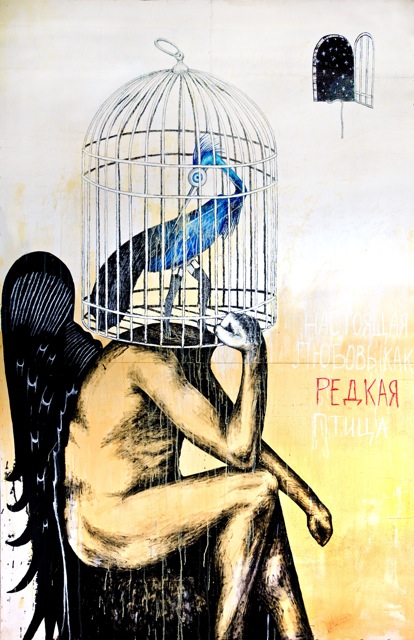 Steve Gorrow, "Love is Like a Rare Bird"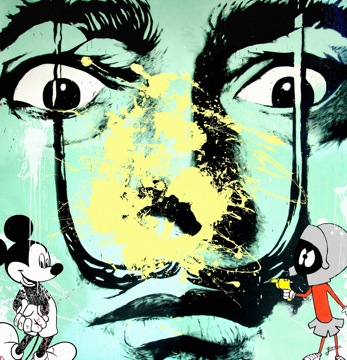 Steve Gorrow, "Dali vs America"
Steve Gorrow is a man with three big loves – art, surfing and family. Gorrow spent his days painting, surfing and pushing himself commercially as a graphic designer and art director, working with numerous surf and skate brands. He also found time to co-found award winning ad agency The Revolution, and moved further into music, art and fashion. Gorrow now resides as Chief Creative Art Director at Insight, a brand that in a few short years now distributes to 40 countries around the world. The role sees him developing creative concepts and directing some of the most revered campaigns the fashion industry has seen.
Ch-ch-check it out.