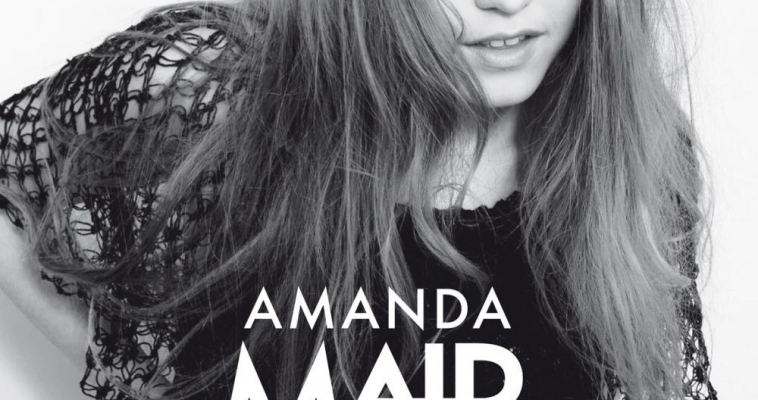 2013 JUE | MUSIC + ART Festival:
SWEDISH INDIE POP PRINCESS AMANDA MAIR
"The 16 (yes, 16)-year-old Mair sounds more like Kate Bush than Kate Bush does on her gorgeous, grown-up debut track" Washington Post
Only 15 and without a Myspace or Bandcamp page when a friend of hers passed a demo to Sweden's famed record label Labrador in 2010, Amanda Mair's subsequent rise to the top has been a thrilling one. Her first single "House" released in 2011 received immediate adulation from critics and the public, drawing comparisons to the likes of Kate Bush and Dusty Springfield. She followed it up with "Doubt," later the lead single off her self-titled debut album and wrapped up 2011 with Big Breakthrough honors from the Swedish Music Industry survey.
Expectations were high for her debut, produced by the Mary Onettes' Philip Ekström and Mair delivered, creating an album praised as "Stevie Nicks goes synth" (The Guardian) and "Pristine production, big hooks, melodies galore and above all, plenty of quality" (The Line of Best Fit). Album opener "Said and Done" kicks things off with playful Bollywood-inspired strings before ceding territory to lead single "Doubt," which sees Mair belting her best Lykke Li impression backed up by Ekstrom's rich-yet-lean production. The rest of the album reads as both a love letter to the best elements of Scandinavian indie pop and a promise of much bigger things to come from the young Mair.
Amanda Mair – Doubt (Best Fit Session)
This spring, join Split Works and JUE | Music + Art in welcoming Sweden's next breakthrough act to China.
SHOW INFORMATION:
【Beijing】
Date: Wednesday March 20th, 2013
Time: 8:00 PM
Location: Jianghu Jiuba
Address: No. 7 Dongmianhua Hutong
Support: 16 mins
Tickets: 60 RMB (Student) / 80 RMB (Door)
【Shanghai】
Date: Thursday March 21st, 2013
Time: 8:00 PM
Venue: Yuyintang
Address: No. 851 Kaixuan Lu, nr. Yan'an Xi Lu
Support: Qiao tianjiao
Tickets: 60 RMB (Student) / 80 RMB (Door)
———————————————————————————————————————————
What is JUE | Music + Art Festival?
觉 / JUE (pronounced joo-eh) –verb: to sense; to awaken. JUE | Music + Art is an annual open-source arts and music festival in both Shanghai and Beijing, presented by Split Works. Now in its fifth year, JUE is all about celebrating the best of the local creative communities in these two great cities and inviting artists from around the world to showcase their talent in China. JUE is a collaborative, open-source affair. Each individual event organizer is entitled to set their own entrance fee and to keep 100% of the proceeds. JUE is growing tremendously year-on-year. The 2012 festival drew over 39,000 attendees to 88 events! But we always strive to maintain a strong sense of community, an intimate vibe, and a top-tier selection of artists and events.