Jue | Music + Art 2011 presents
Vitalic China Tour
Ballsy dancefloor bangers that'll rough you up, gently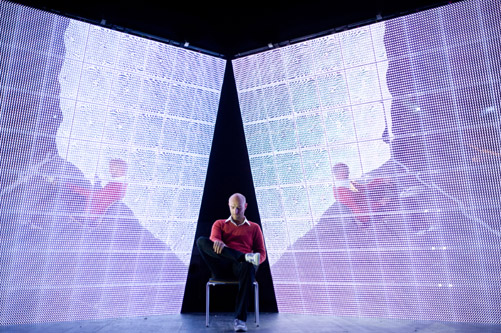 Event Photos (by Joost Brokke; Click to enlarge)
[flickr album=72157626189430881 num=5 size=Thumbnail]
Beijing, Mar 17, Thur
@ Tango 3rd Floor
Door Time: 21:30
Address: 3F, No.79, Hepingli Xijie, Dongcheng District (formerly known as the Star Live)
Support: Pet Conspiracy, Liman, A.M.U, VJ Zhiqi
Price: 80 RMB(presale) / 120 RMB(door)
Info: 15201665539 & www.the-m.asia
(Co-presented by The M )
**************************************************
Shanghai, Mar 18, Fri
@ Shelter
Door Time: 22:00
Address: No.5 Yongfu Rd., Xuhui District
Support: The Horses(Acid Pony Club)
Price: 80 RMB(door)
Tel: 021-34605788
Check www.juefestival.com for ticketing info
=========================================
Pascal Arbez-Nicolas aka Vitalic is one of the world's leading electronic producers. Like Daft Punk or Aphex Twin, the Frenchman is a disco visionary responsible for shaping the sound of modern-day electronic music, whose name alone arouses intense emotion in his countless admirers.
Vitalic's most recent album, 2009's Flashmob is his poetic interpretation of disco, but not the bell-bottomed or Balearic kind – more disco as a sensibility, a personal approach. These new tracks have been called "ballsy disco," and you can see why. Listening to the exquisite high-energy bliss-pop and full-blooded new-beat of Flashmob is like being intoxicated and kissed, deeply, by a beautiful, stubbly stranger. Manhandled, yet prickled with goosebumps. Roughed up, gently. There is sweat and amyl nitrate in "Terminator Benelux", "Poison Lips" and "Second Lives", but brilliant sunshine and unbridled joy, too.
A daring successor to 2005's OK Cowboy, Flashmob is an album that effortlessly evokes the hedonistic attitude of disco – reducing its essence, in certain places, to the sound of a snare, to a single handclap – while Pascal's audacious production and compositional genius give the songs a timeless quality. "The idea was to make different songs, different styles, as if viewed through a disco tube," he says. "I used technology that would have made it impossible to produce this album five years ago. I mixed many different styles, from R'n'B to Jean Michel Jarre with Justice and Metro Area." After just two listens, you'll notice how Flashmob bristles with ideas and that each one, however tiny the detail, is executed perfectly. You'll appreciate, too, that no one sounds remotely like Vitalic, though many have tried.
Those encountering Vitalic for the first time are in for a treat. The four-song "Poney EP," arguably the finest techno 12-inch of the decade, was Vitalic's 2001 debut. Over the next few years, armed with the blistering euphoria of "La Rock 01" and "You Prefer Cocaine", Vitalic blazed through clubland like the Wagner of rave – the flying V – a fearless metal-disco warrior slaying tens of thousands across Europe with his searing live show.
Although Vitalic has yet to have a top ten hit, his live show is recognised as one of the best of its kind, and in this respect, his reputation precedes him.