JUE | Music + Art Festival 2013:
Australian Guitar Virtuoso Jeff Lang Returns to China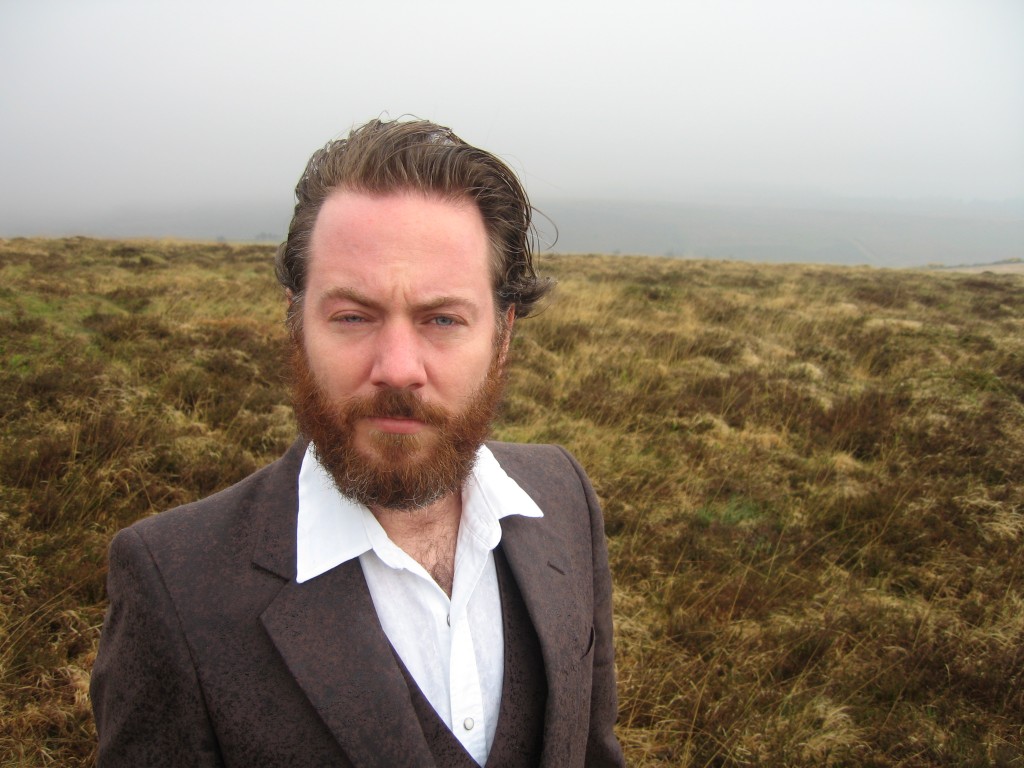 Australian roots musician Jeff Lang is no stranger to China, having toured twice previously in 2009 and 2010 under the auspices of Split Works and played at the 2010 World Expo in Shanghai. His virtuoso guitar playing and infectious on-stage personality has captured audiences wherever he goes.
A leading figure in the Australian roots music movement whose slide guitar playing has been praised by the likes of John Butler and Bela Fleck, Lang has been playing music since the age of 8 and picked up the blues guitar at 17. He's won two ARIA (Australian Grammy) Awards, in 2002 and 2010 for Rolling Through This World (with Bob Brozman) and Carried in Mind, respectively.
Jeff Lang's sound is influenced by the folk music of the American South and the British Isles while his lyrics show off an Australian flair for storytelling. Working between roots and riffs, Lang is a virtuoso guitar player that no less a musician than John Butler deems "one of Australia's most gifted… and revelatory musicians." Not merely a guitarist, Lang is also a multi-instrumentalist whose live shows display his talents on the banjo, mandolin, drums and Chumbush (a banjo-like instrument with a sound similar to the Chinese xuan). The instrumental fireworks on stage in combination with Lang's heartfelt, thoughtful lyrics have built him a cult following all around the world. This spring, Split Works is delighted and honored to welcome Jeff Lang back to China to play during the 2013 JUE | Music + Art Festival.
Jeff Lang – Live Festival Papillons de Nuit
Show Information:
【Shanghai】
Date: Friday March 15, 2013
Time: 9:00 PM
Location: Yuyintang
Address: 851 Kaixuan Lu, nr. Yan'an Xi Lu
Support: Tang Trio
Tickets: 60 RMB (Student) / 100 RMB (Door)
【Beijing】
Date: Saturday March 16, 2013
Time: 9:00 PM
Location: Yugong Yishan
Address: 3-2 Zhangzizhong Lu
Support: Randy Abel Stable
Tickets: 60 RMB (Student) / 100 RMB (Door)
—————————————————————————————————————————————
About JUE | Music + Art Festival:
觉 / JUE (pronounced joo-eh) –verb: to sense; to awaken. JUE | Music + Art is an annual open-source arts and music festival in both Shanghai and Beijing, presented by Split Works. Now in its fifth year, JUE is all about celebrating the best of the local creative communities in these two great cities and inviting artists from around the world to showcase their talent in China. JUE is a collaborative, open-source affair. Each individual event organizer is entitled to set their own entrance fee and to keep 100% of the proceeds. JUE is growing tremendously year-on-year. The 2012 festival drew over 39,000 attendees to 88 events! But we always strive to maintain a strong sense of community, an intimate vibe, and a top-tier selection of artists and events.