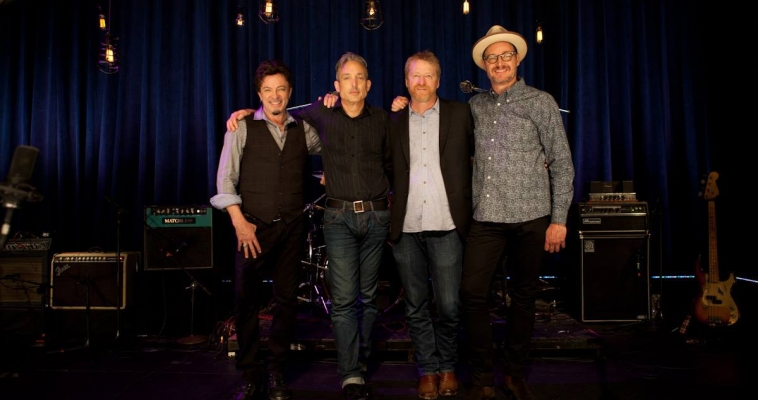 Building on the cult-classic success of Camper Van Beethoven, Cracker exploded onto the American alternative rock scene in the 1990s, taking irreverent fun and irony to new heights. Today, Cracker continues to turn out new music with inspiration coming in all forms from The Kinks to the Grateful Dead.  Now, the U.S. Embassy has invited Cracker to carry the American rock torch for China to enjoy at intimate, club-level venues. The band will make their rounds in Shanghai on June 27 and Beijing on June 28. Their first time in China, they aim to prove how they earned platinum and gold albums over more than 20 years of successful music-making.
With eight albums under their belt, Cracker are known for a range of gritty, rock-out hits, like "Low" which is called by Spin Magazine, "a ubiquitous signpost of the alternative-as-the-new-mainstream era" and appeared in the movie Wolverine last year. You'll also hear American music influences ranging from rock, to blues, to country, and even a bit of punk.  Sarcastic songs like "Teen Angst (What the World Needs Now)" and "I Hate My Generation" deliver audiences a sharp-wit that will have them fist-pumping in the air, smiles on their faces.
Leading a rock band with a conscience, Cracker front-man David Lowery hopes to raise awareness in China about intellectual property rights and musician's ownership of the music they create. Come and experience the magic.
Show Information
【Shanghai】
Date: 2014.6.27 Friday
Time: 9pm
Venue: Yuyintang
Address: No. 851 Kaixuan Rd., by West Yan'an Rd.
Support: Joker & Zhu Ba
Ticket: 60 RMB (Student/presale) / 80 RMB (door)
Presale Link: https://yoopay.cn/event/Crackersh

* Pre-sales end on 23:30, June. 26th, 2014
【Beijing】
Date: 2014.6.28 Saturday
Time: 9pm
Venue: Mao Livehouse
Location: no.111 Gulou Dong Dajie
Support: Ajinai
Ticket: 60 RMB (Student/presale) / 80 RMB (door)
Presale Link: https://yoopay.cn/event/Crackerbj

* Pre-sales end on 23:30, June. 27th, 2014

About Split Works:
Split Works is a Beijing and Shanghai based concert promotion agency. Since 2006, we've been putting on killer parties and shows throughout Asia, working with brilliant artists from across the globe.  In 2009, we launched  JUE | Music + Art and also produce branded campaigns through our sister company, communications agency Splatter. We love China, we love music, we love you.
Link: