Spill the beans.
2017's Republic of 'Grass is almost a Concrete Reality.
We're unfolding this year's epic lineup in two phases. Here's the first taste of what's to come.
And hey, we're as impatient as you all are to get this all out there, so bear with us as we put the final finishing touches on this year's towering musical goodness. We love you, and you're going to love it. =)
Advance Tickets for Concrete & Grass are now open on all your favourite platforms! 
Head on over: http://concreteandgrass.cn/en/ticketing/
The full lineup in all its four-dimensional glory is coming soon soon soon, but here's a small (very small) list of acts coming to the 'Grass this year. Expect a lot more lineup announcements next week!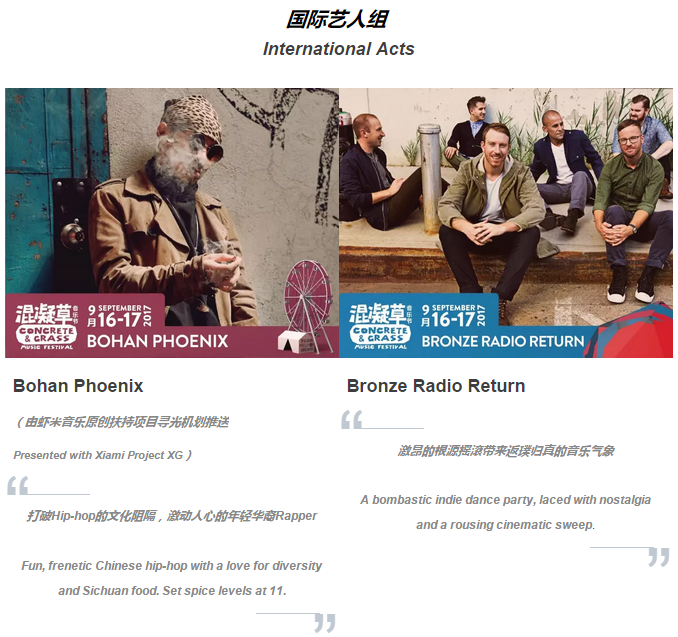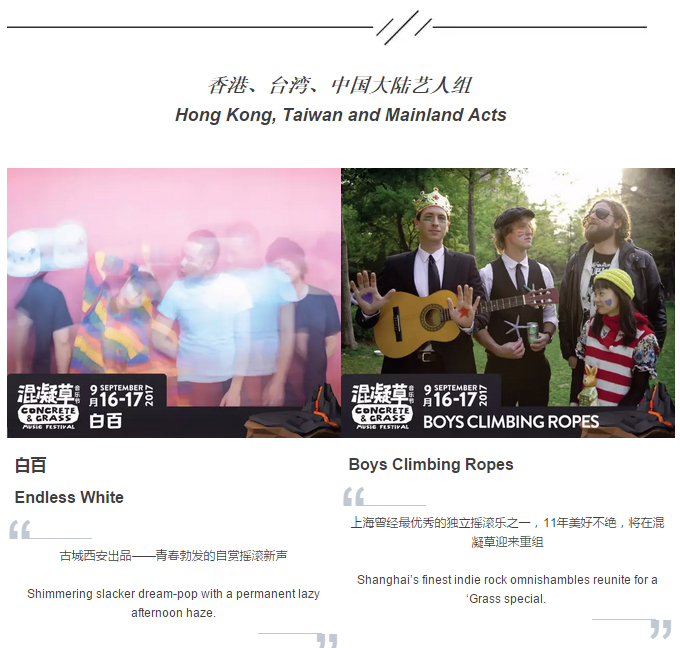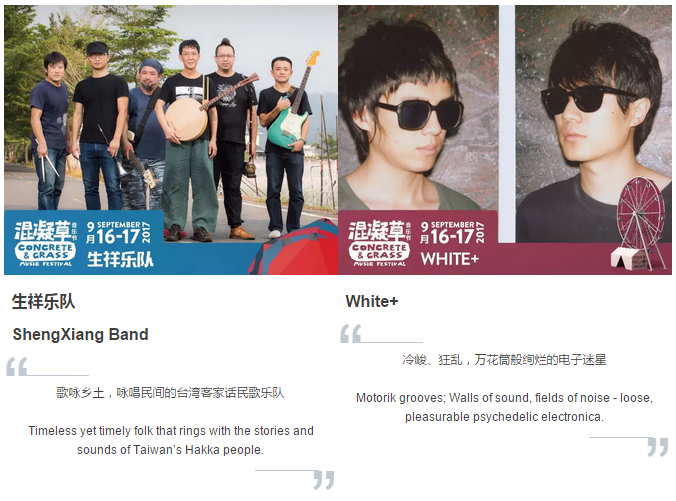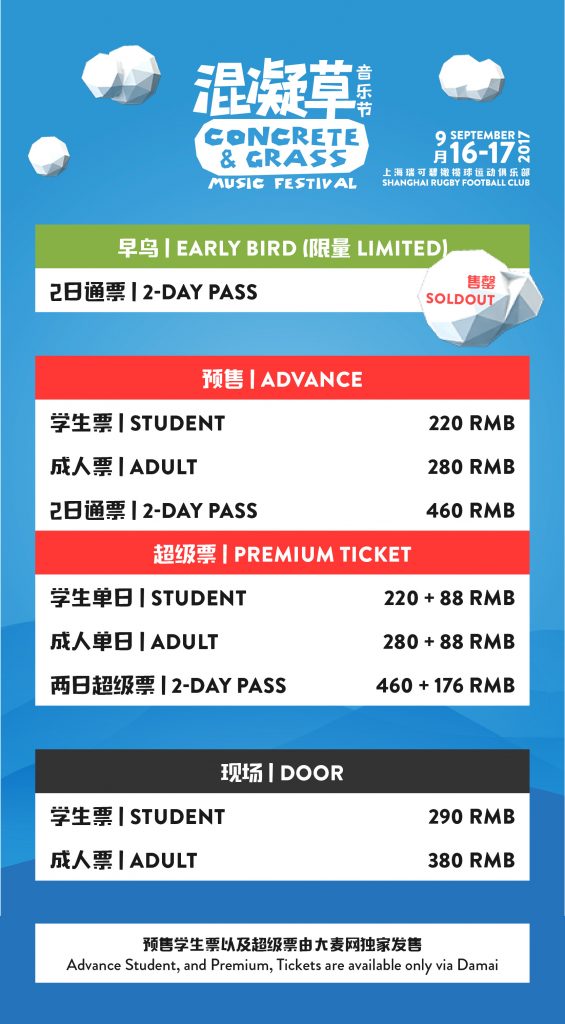 What's this "Premium Ticket" thing?
We're introducing a 'Premium Ticket' upgrade this year to regular passes (Premium tickets are only available for tickets purchased on Damai). This 88 RMB-per-day upgrade gets you:
1. A commemorative C&G 2017 Premium wristband; *
2. 1x Voucher for special drinks; *
3. 1x Limited Premium Festival Merchandise;
4. VIP Festival Entrance;
5. Access to the Fat Cats clubhouse (including shaded indoor seating, outdoor viewing area and VIP bar);
6. Indoor restrooms;
7. Storage for personal items;
8. Free Wifi;
Premium tickets are limited, and first-come-first-served!
*specifics TBC, and subject to change
Concrete & Grass 2017
Date: 16-17 September (Sat & Sun)
Venue: Shanghai Rugby Football Club
Address: 2700 ZhangyangBei Road, near Wuzhou Avenue
(浦东新区张杨北路2700号,近五洲大道)
Metro station: Wuzhou Avenue 五洲大道 (Line 6, Exit 1)
Concrete & Grass 2017 Official Ticketing:
http://concreteandgrass.cn/en/ticketing/
About Split Works:
Split Works has been rocking in the free (ish) world since 2006. Working with inspirational artists from across the globe, the good people at Split Works HQ have been a key contributor to the continued rise of China's music scene.
Split Works has launched five music festivals and promoted over 400 tours to 30 Chinese cities, always striving to stay true to a familiar refrain: the music has to be special, every single time. From GodspeedYou! Black Emperor to Sonic Youth, from Thee Oh Sees to Mac Demarco and Shabazz Palaces, from Black Rabbit to JUE and Wooozy to Concrete & Grass, we love music, we love China and we love you.
About Mailive:
Mailive is a live music brand under the Damai Entertainment banner. They organize live performances for some of the biggest Chinese and foreign artists out there:handling production, distribution, and curation for a wide range of cultural events. In 2017 alone, Mailive has put together shows for artists like Huimei Zhang, Pu Shu, Zhiqian Xue, Wen Li, Youjia Lin, Bichang Zhou and others.