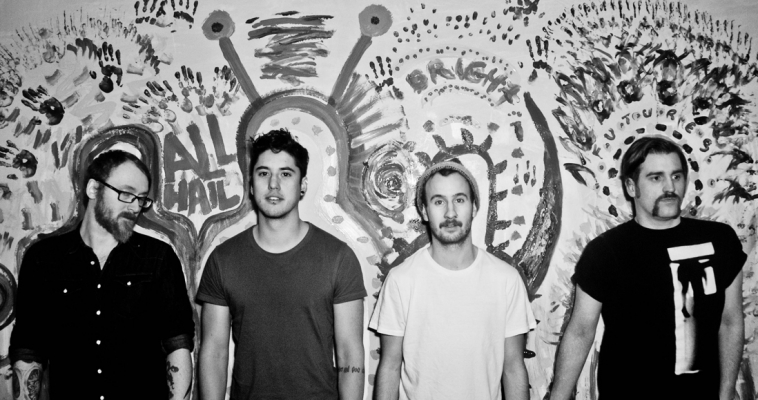 You'd be forgiven for thinking a band with such a long name was of the post-rock variety. In the case of the Irish rockers that make up And So I Watch You From Afar [ASIWYFA] their songs pack a raw punk-rock punch. The band members – joining forces in 2005 – have come a long way since departing their seaside resort town in Portrush, Northern Ireland. They've been touring all over the world and yes, they're back for another whirlwind China experience. Expect driving rhythms and soaring guitar-driven melody lines.
About JUE | Music + Art Festival:
觉 / JUE (pronounced joo-eh) –verb: to sense; to awaken. JUE | Music + Art is an annual urban festival that embraces the whole of Beijing and Shanghai. Celebrating its 6th year in 2014, JUE is all about showcasing the best of local creative communities in these two great cities, as well as inviting artists from around the world to share their talent with China. We're all about community, doing everything we can to set an intimate vibe, and to carefully weave every one of our artists and events into a multidisciplinary masterpiece.
SHOW INFORMATION:
【Shanghai】

Date: Tuesday March 11th, 2014
Time: 20:30
Venue: Mao Livehouse
Location: 3F, no.308 Chongqing South Rd. (nr. Jianguo middle Rd.)
Support: The Other
Ticket: RMB80 (Presale) / RMB120 (Door)
【Beijing】

With Special Guest: Young Dreams
Date: Wednesday March 12th, 2014
Time: 20:30
Venue: Mao Livehouse
Location: No.111 Gulou Dongdajie
Ticket: RMB80 (Presale) / RMB120 (Door)
About "Young Dreams":
All the way from Norway, Young Dreams come from a city that's often cloaked in darkness and bitter rains. Even so, their music imagines a place where the sun shines bright. Songs bordering on symphonies unveil hidden influences from Baroque to the Beach Boys, and more contemporary acts such as Grizzly Bear and Vampire Weekend. Their debut album Between Places unites these divergent influences and speaks of escaping the oppression of adolescence, dreary weather and the mundane.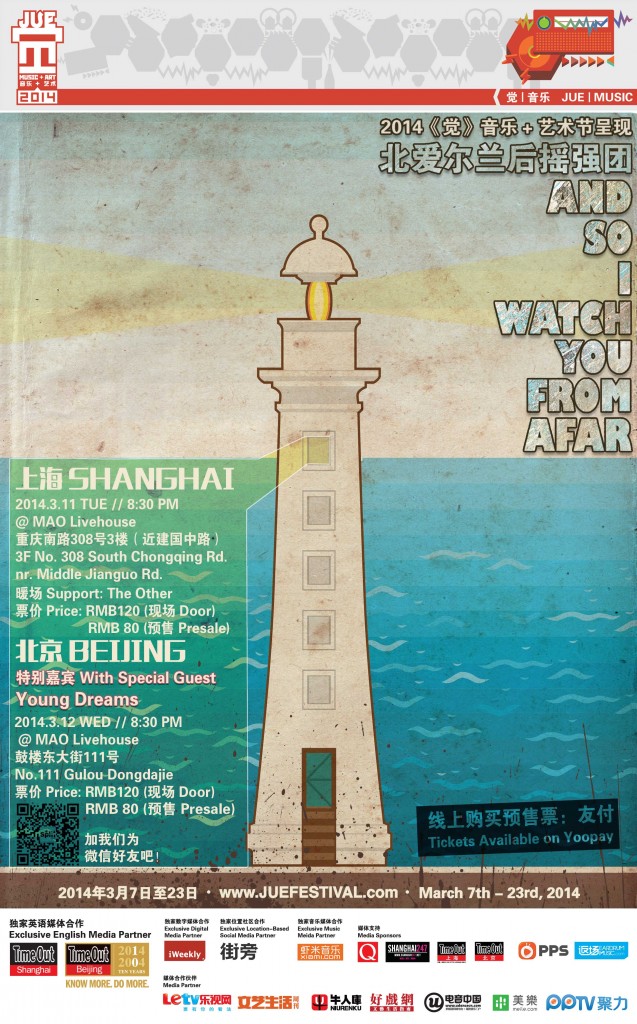 Links