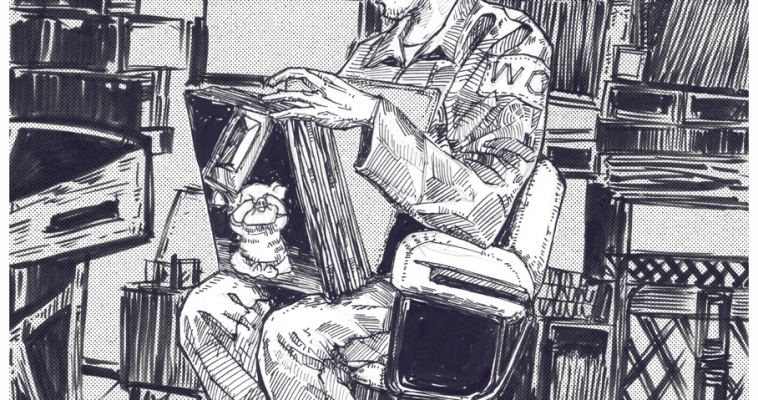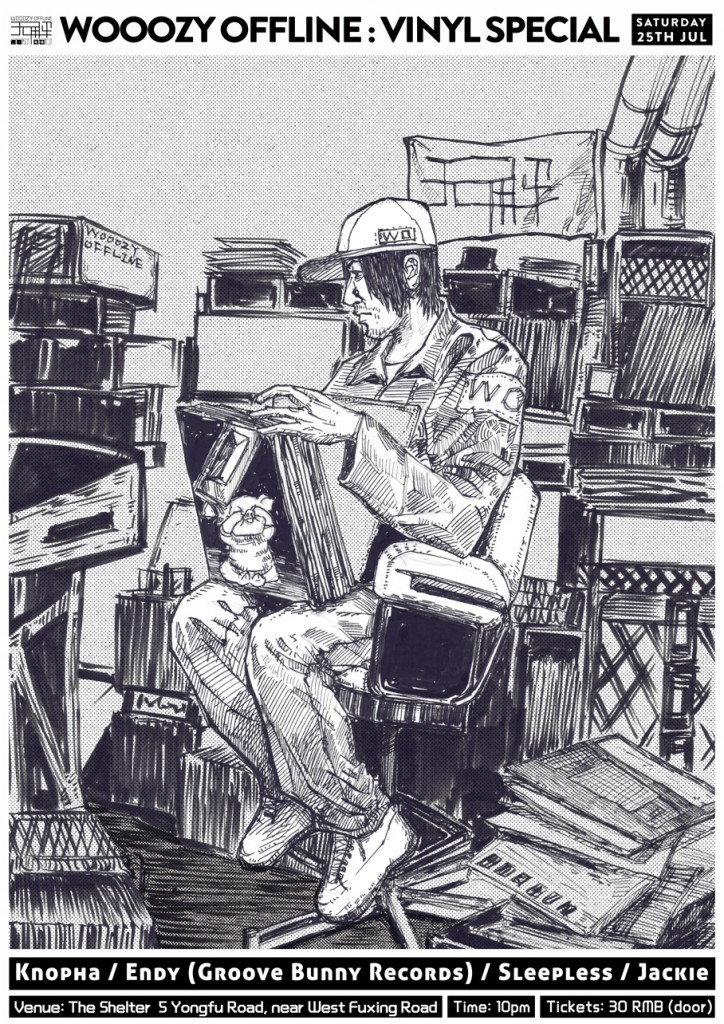 What better season than Summer to catch a little breeze, feel the rhythm of good music, and get happy with friends? In honor of two of our favourite things – summer and vinyl, Wooozy Offline has planned a night to celebrate those good Summer vibes. On July 25th at The Shelter, four outstanding DJs from around China will expertly select some fine records just for your Summer listening pleasure.
Now based in the seaside city of Xiamen, original Guangzhou native Knopha was an originator of the hip hop scene in the South. Knopha's sounds draw on his wide-ranging taste in music, including House and Techno which he learned to appreciate during his time spent abroad. Knopha is a Wooozy veteran, playing the Wooozy Weekender Festival in Guangzhou last December 2014. Now we're happy to have him play in for the Shanghai crowd too!
Within the short three years that Groove Bunny Records has been running, they've already become one of China's most loved hip hop labels, thanks to the help of Madpete, Wootacc, and other talented artists. GBR's label head Endy is also a vinylhead, possessing a library of seriously good records. Wooozy Offline is honored to invite Endy as special guest DJ for the first time ever.
And of course, playing alongside Konpha and Endy will be Wooozy Offline residents Sleepless and Jackie to round off the night.
Wooozy Offline's Summer Vinyl Special brings you music, summer, friendship, dance, and the freshest sounds on July 25th at Shanghai's Shelter!
Wooozy Offline: Vinyl Special
SHANGHAI
Date: 2015.07.24 Saturday
Time: 10pm
Venue: The Shelter
Address: 5 Yongfu Road, near West Fuxing Road
(永福路5号,近复兴西路)
Price: 30RMB (door)
ARTISTS
Knopha: A master of Hip Hop, House, and Techno, Knopha expertly flows between dance and more classic sounds.
http://site.douban.com/knopha/
Endy: Before becoming the big boss of Groove Bunny Records, Endy was pile deep in his record collection. Listen to him DJ, and you'll hear stuff you can't find anywhere else in China. https://groovebunnyrecords.bandcamp.com
dj sleepless: A sleepless set can be defined as indefinable, shifting sleeplessly between genres, but never forgetting the dance floor, keeping things fresh with the odd curveball. https://soundcloud.com/djsleeplesssh
Jackie: Backed by skills honed through years of practice and a whole lotta club time, Jackie always brings it, transforming crowds into a mass of sentient beings whenever he plays.  http://site.douban.com/jackie/
About Wooozy:
As an online music hub, Wooozy.cn has been covering the best and the freshest music from all around the world since 2009. Wooozy Offline started in 2014 and is more than a party, a workshop, or an event – it's a bridge connecting China's local electronic music scene with the world.