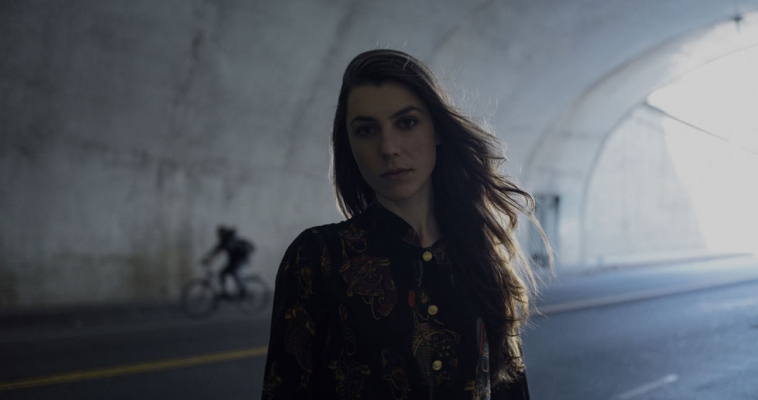 CONTEMPORALE
Shanghai Symphony Orchestra
Curated by Split Works
Presents: Julia Holter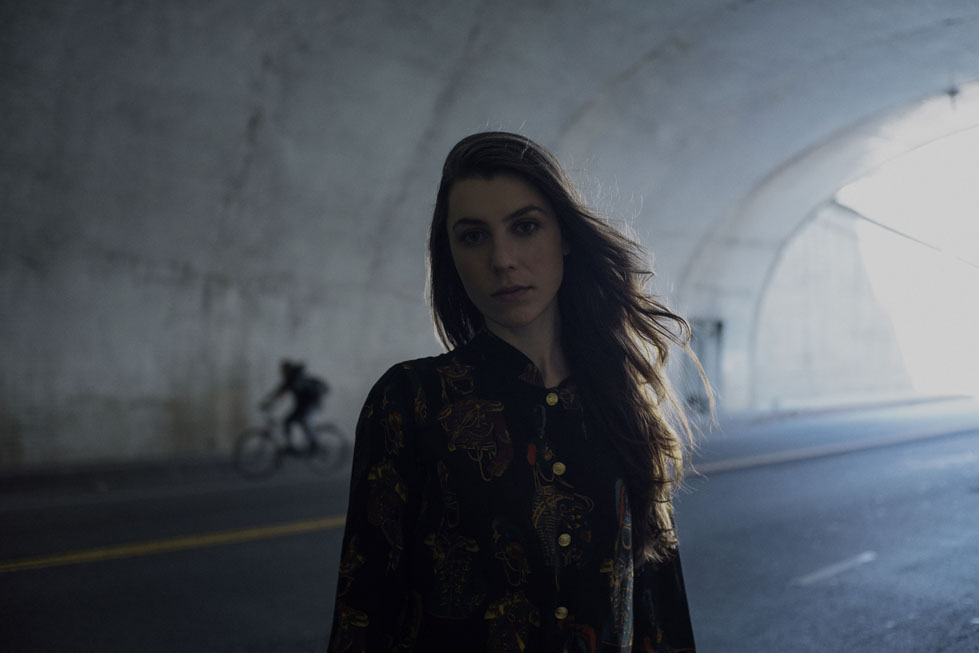 "Both pristine and deranged, Julia Holter drapes herself in mystery and transforms herself when she takes to the stage" – The Guardian
Contemporale's second performance for the 2015-2016 season sees the stark, cerebral, beautiful music of American musician Julia Holter. Following on from Ólafur Arnald's majestic opening concert for the 2015-16 Contemporale season in the larger Symphony Hall, Julia Holter will bring her eerie serenity and triumphant crescendos to the more intimate Chamber Hall on December 3.
Los Angeles-based composer/multi-instrumentalist Julia Holter blurs the boundaries between indie music, modern composition, and electronic music in her own work as well as her collaborations. Holter grew up in a musically inclined family — her father is a guitarist who once played with Pete Seeger — and studied electronic music at CalArts.
After graduation, she began releasing music at a prolific rate: in 2008, she contributed tracks to Monika's 4 Women No Cry, Vol. 3 as well as a Human Ear compilation and released the CD-R album Cookbook on Sleepy Mammal Sound. The following year, Holter began working with the Dublab collective, appearing on a volume of their In the Loop series of vinyl compilations and performing with the Linda Perhacs Band.
However, all of this activity was just a warm-up for her first full-fledged album, 2011's Tragedy, which was released by Leaving Records. Inspired by Euripides' play Hippolytus, the album melded tweaked electronics with classical and pop elements that earned critical acclaim from avant and underground music publications, both online and in print.
Soon after Tragedy's release came Ekstasis, a lighter and more accessible but still complex song cycle that arrived in March 2012. By the time of that album's release, Holter already had a third album, tentatively titled Gigi, waiting in the wings. On top of her busy music schedule, she also found time to tutor teenagers in South Central L.A. as part of a nonprofit organization. Her third album, officially named Loud City Song and inspired by Colette's 1944 novella Gigi, arrived in August 2013.
Split Works along with the Shanghai Symphony Orchestra looks forward to sharing this, the second of six performances, with its audience.
Show Information
【Shanghai】
Date: December 3, 2015 Thursday
Time: 19:45pm*
*Performance will start promptly at 7:45pm. Please arrive 45 minutes prior to show time.
Location: Shanghai Symphony Orchestra, Chamber Hall
Address: 1380 Middle Fuxing Road, Xuhui District, near Baoqing Road (徐汇区复兴中路1380号,近宝庆路)
Price: 180/120/80 RMB
Online Booking: http://www.shsymphony.com/item-index-id-313.html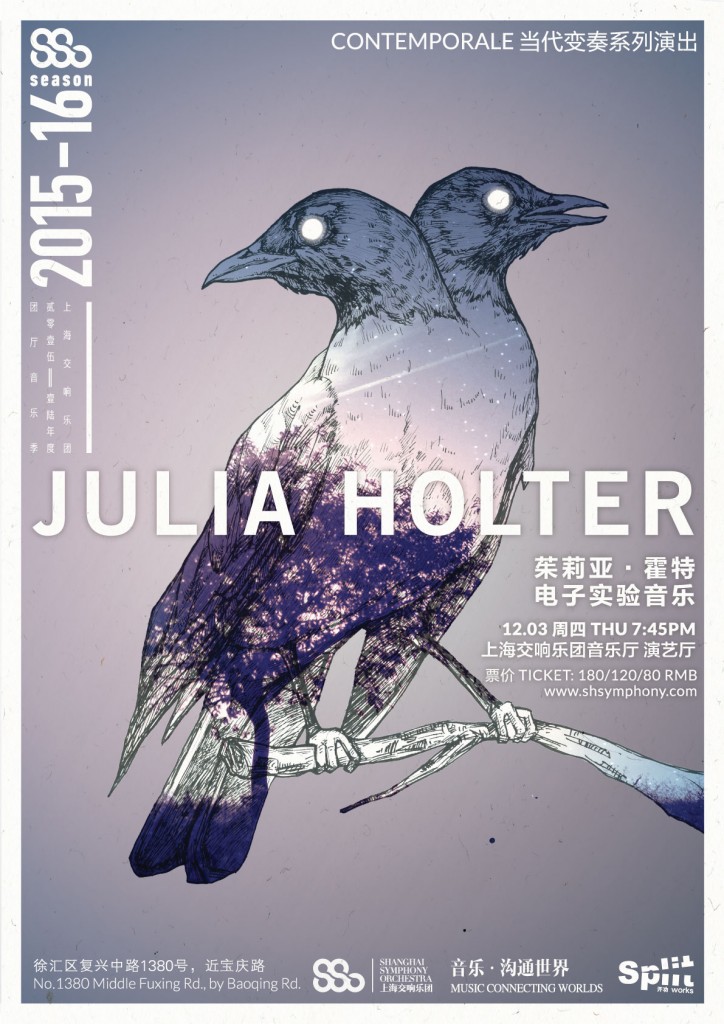 Links
Shanghai Symphony Orchestra official website:www.sh-symphony.com
Split Works official website:www.spli-t.com
Julia Holter official website: http://juliashammasholter.com/
Pitchfork review of Loud City Songs:  http://pitchfork.com/reviews/albums/18378-julia-holter-loud-city-song/
About Contemporale
The Contemporale series began in the autumn of 2014 as a collaboration between the Shanghai Symphony Orchestra and Split Works and hosts exciting contemporary musical acts in a classical music environment, at the Shanghai Symphony Orchestra's new home in downtown Shanghai.
The 2014-15 season saw piano, guitar and strings from the Ukraine (Lubomyr Melnyk), Canada (Moonface) and the US (Bill Callahan).  With fully sold out Chamber Halls across the season, Contemporale has expanded its programme for the 2015-16 season, taking in twice the number of artists and including performances in the 1,200 seat Concert Hall.
About Split Works:
Split Works is a Beijing and Shanghai based concert promotion agency. Since 2006, we've been putting on killer parties and shows throughout Asia, working with brilliant artists from across the globe.  In 2009, we launched JUE | Music + Art and also produce branded campaigns through our sister company, communications agency Splatter. We love China, we love music, we love you.